This is the final installment of a four-part series chronicling singer-songwriter and producer Shawn Amos' childhood in 1970s Los Angeles. Read the third installment here.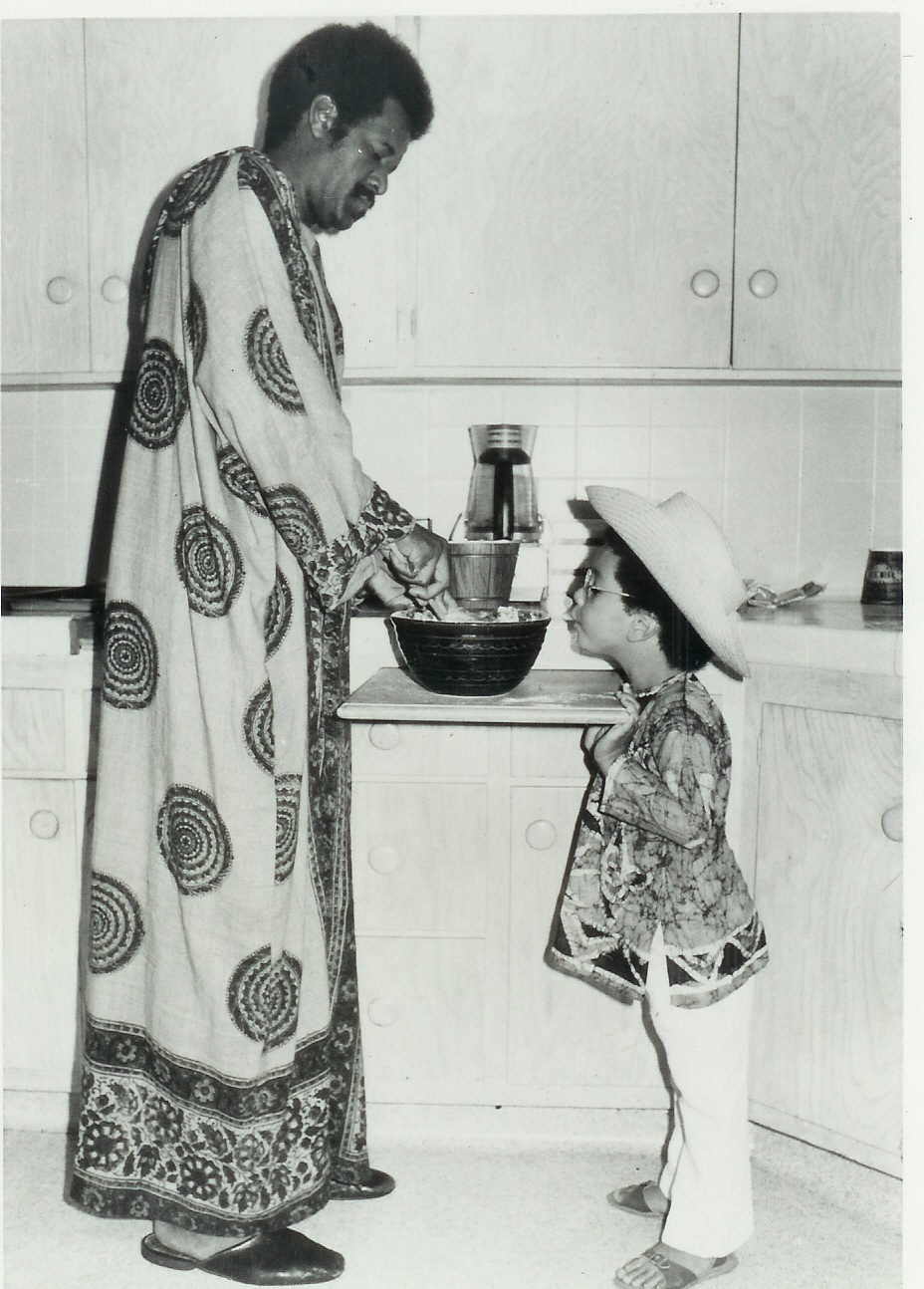 Hollywood in the 1970s was the last place you'd expect to find a store selling cookies and milk. Unless it was a front for a drug dealership -- which some folks thought was the truth. But by the mid-'70s, my father, Wally Amos, was out of clients, and opening a cookie store on Sunset Boulevard across the street from a strip club seemed as good an idea as any. Wally was as unfazed by the incongruity of Hollywood as everyone else who lived and worked there. Liquor stores, churches, head shops, and libraries all stood next to one another. For the past two years, Wally had kept an office a few blocks away from his future cookie store on the A&M Records lot.
Trumpeter Herb Alpert and his business partner, Jerry Moss, started A&M Records in 1962, initially to further Herb's recording career. By the mid-'60s Herb and A&M acts Sergio Mendes and Burt Bacharach were such successes that Herb and Jerry bought Charlie Chaplin's old studio at 1416 North La Brea Avenue. They turned the property into a creative campus that offered a safe haven for musical talent the same way Chaplin's studio was a playground for eccentric actors.
Chaplin's house was built as part of the studio, with his backyard spilling out onto the lot. When he began construction in 1917, Hollywood was just emerging as a global center for film production. Chaplin bought the land from R.S. McClellen, who grew orange trees and created a faux English village in the middle of very real California citrus groves. Early 1900s Hollywood was full of farmers battling to hold onto their land against a new influx of filmmakers who dug Hollywood's reliable weather and diverse landscape. Chaplin was part of a filmmaking renaissance that was fast making agriculture obsolete in Hollywood. The tiny town formed in 1903 for lemon and orange farmers was now home to filmmakers like D.W. Griffith, Samuel Goldwyn, Louis B. Mayer, and the Warner brothers -- Harry, Albert, Sam and Jack -- who all migrated from the East Coast to take advantage of Hollywood's natural resources. Chaplin made his classic films City Lights, Modern Times, and The Great Dictator at 1416 North La Brea.
When Herb Alpert and Jerry Moss bought the Charlie Chaplin Studios in 1966, Chaplin's house had been replaced with a Safeway Market and the surrounding Orange Groves were paved over, replaced with bungalows where all sorts of wannabes bunked while looking for their big break. From the '60s into the '70s the balance in Hollywood had shifted. Long gone were the days of filmmakers like Chaplin who lived and worked in Hollywood. Films, albums, and TV shows were still made in Hollywood, but the people who made them left for Beverly Hills, Santa Monica, or other points west. They left behind a community of drug dealers, hookers, con-men, and freaks who could never get their piece of the Hollywood dream. Young girls who arrived at the Greyhound station on Cahuenga Boulevard hoping to be discovered at the famous Schwab's Drug Store -- known as the meeting place for young Hollywood actors -- ended up working at the head shop next door, or on the street corners outside. '70s Hollywood was a place where dreams came to die. No stars were born here. Yes, a few actors who had just made their first big paycheck might buy a home in the Hollywood foothills.
As a kid, I watched Cleavon Little, Danny DeVito, and his wife, Rhea Pearlman, move into the neighborhood -- presumably with the checks they cashed from Blazing Saddles and Taxi. The canyons of Hollywood -- Nichols, Laurel, and Beachwood -- were still smoldering with hippie Hollywood stoner brush fires set by a young generation of singer-songwriters, porn stars, and comedians, all co-mingling in hot tubs filled with cocaine, weed, and sex. But a few hundred yards down on Sunset and Hollywood Boulevards below, the only stars on the streets were the dinged ones on the Walk of Fame. Hollywood existed in a pubic relations fantasy only, occasionally pulled out of the closet for a movie premiere or celebrity footprint addition at Grauman's Chinese Theater. For a few mystical moments, a giant red carpet would push all of the streetwalkers and bag ladies to the side so the stars could wash the Boulevard clean.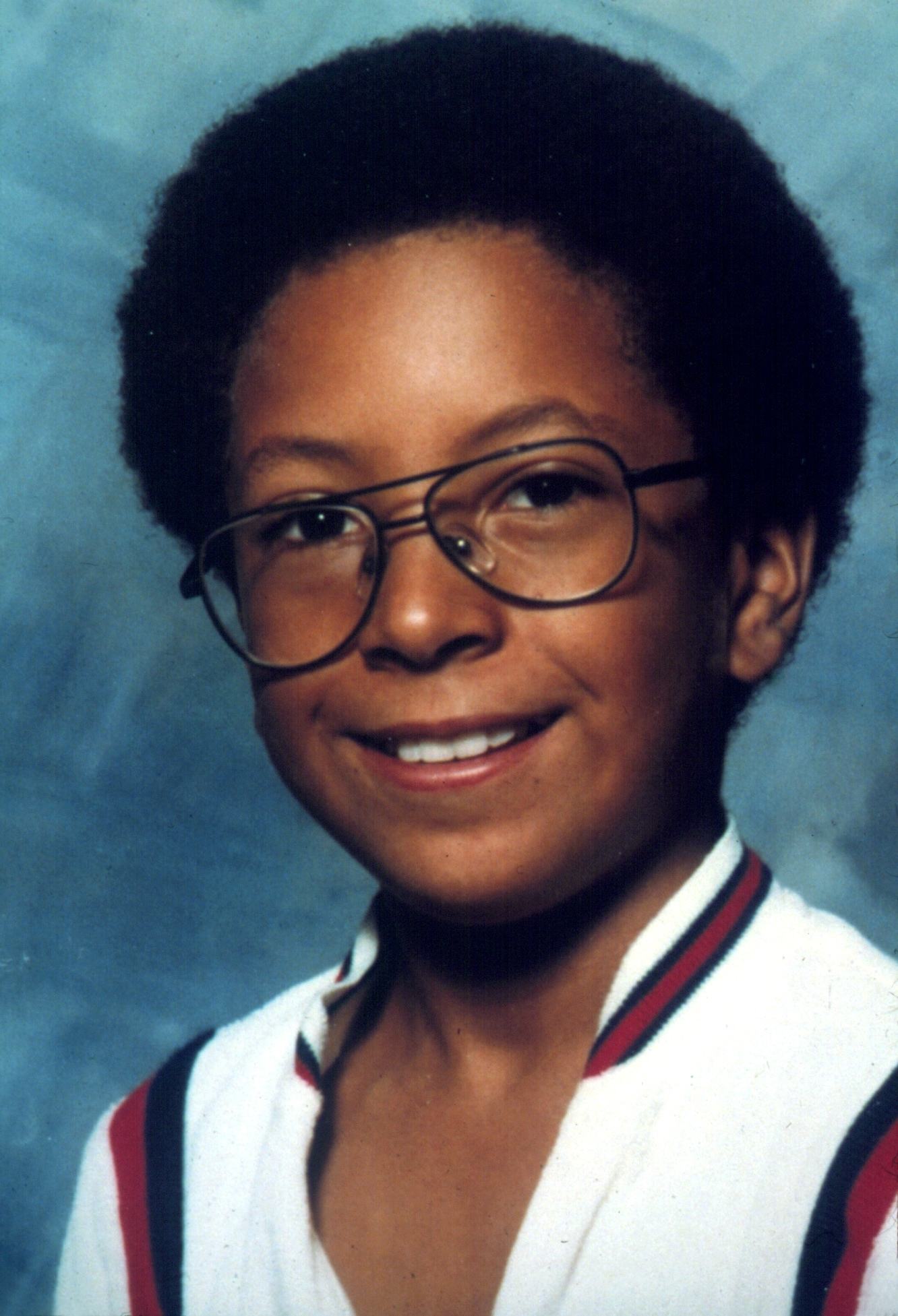 Sometimes my friend Alex and I would ride our BMX bikes down Hollywood Boulevard to see a celebrity place their hands and feet in the concrete outside the theater. We saw C-3PO, R2-D2, and Darth Vader at Graumann's. We had seen a matinée of Star Wars two months earlier in a theater across the street from the Wax Museum. Chewbacca and some Stormtroopers showed up too, but they didn't get to step in cement. I wondered if it was some kind of Wookiee/Galactic Empire stand-off. I was also bummed no one pulled out a light saber. Still, it was a perfect '70s Hollywood summer afternoon. That night, I could see the klieg lights from Grauman's as another summer movie premiere got underway.
Alex was the de facto leader of the latchkey kids on my block. Together, we explored the streets of Hollywood like a New World. Our home lives were largely unknown to one another, yet we shared related strains of family dysfunction that bonded us -- and provided us with a cure of sorts. Alex's dad suffered from Parkinson's disease. Some days when I would go up the street to Alex's house, his dad's leg would kick up in the air uncontrollably, as if punting an imaginary football. Alex was slowly losing his dad. The disease was a quiet embarrassment for a kid who was ready for his father to play catch instead of taking experimental meds. Alex pretended like it wasn't happening. It was just another thing we didn't talk about when we rode down Hollywood Boulevard, counting the stars in the afternoon. Two boys with missing parents could get lost in Hollywood -- turning their misplaced and misunderstood anger into pranks and dares.
Shawn Amos is a singer-songwriter, producer and founder of digital media company Amos Content Group. His album, Harlem was released February, 2011.

SUBSCRIBE TO & FOLLOW THE MORNING EMAIL
The Morning Email helps you start your workday with everything you need to know: breaking news, entertainment and a dash of fun. Learn more