PLAY > SKIP: New Music for the Week of August 9, 2011.
I'm not gonna lie to you: it's slim pickings this week. Kanye West and Jay-Z are hogging the spotlight with their claim to the pop music throne, but I'm not impressed. British shoe-gazers The Horrors and R&B guitar veteran Steve Cropper have my attention, and there's nothing you can tweet to divert it. Meanwhile, Atreyu's drummer gets generic, and Steven Curtis Chapman remains so.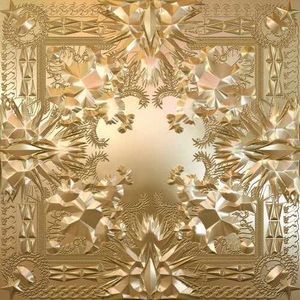 SKIP: Jay-Z & Kanye West, Watch the Throne
It's tough to crack down on an album that's guaranteed from its conception to get vast amounts of unmitigated praise and hype, but this time the self-proclaimed royalty is just getting lazy. After witnessing the brilliance of Jay-Z's "Blueprint 3" and Kanye West's "My Beautiful Dark Twisted Fantasy," I was sincerely hoping for the royal success they promised. I was disappointed. A few tracks sound great, such as "Church in the Wild" with Odd Future's Frank Ocean, and "Otis," with its soul breaks and sparse bass. But overall, this throne watch is just sounding like a sloppy coup d'etat.

WATCH the music video for Jay-Z & Kanye West's "H*A*M."
SKIP: Hell or Highwater, Begin Again
The debut album from Atreyu drummer Brandon Saller's side project, formerly known as Black Cloud Collective, is about as innovative as a Chris Daughtry album. And that's totally fine, if you're into that sort of thing, but probably not if you're looking for something as brutal and hard-edged as Atreyu. Not that Saller doesn't have the artistic license to pursue his own musical interests, especially if he has the ability to make his songs distinguishable from one another. But he doesn't.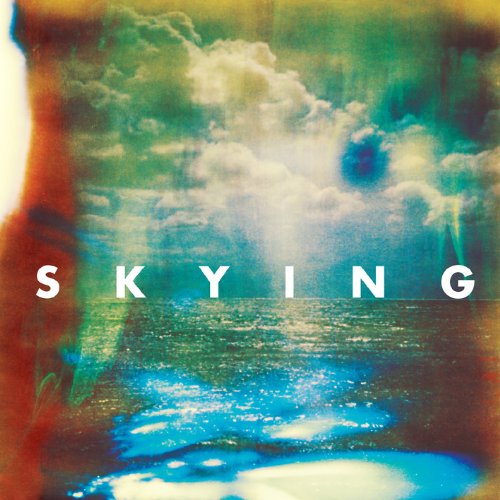 PLAY: The Horrors, Skying
Though The Horrors have their roots in the post-punk grit of such '80s acts as Bauhaus and The Jesus and Mary Chain, on "Skying" that grit is cleverly tucked behind layers of reverb and glossy guitar. As its title suggests, this album has its head in the clouds from the stringy opener to its slow-burning closer, and it continues to coast along at cruising altitude for most of the journey. Think My Bloody Valentine meets Joy Division, with a little bit of Sigur Ros thrown in for ambiance. This is the kind of album that will give you good dreams.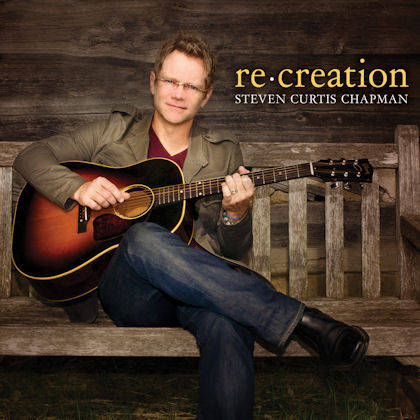 SKIP: Steven Curtis Chapman, Re:creation
A part of me wants to enjoy the overabundant happiness pouring out of this mildly charismatic Christian contemporary collection. It's uplifting and groovy in small doses -- very small doses. Look, if you're listening to Steven Curtis Chapman, he knows exactly what you want to hear. It's happy, then it's still happy, then it's uplifting, then it's a little less happy but still happy overall, then back to happy. Basically, it's happy the whole time. Call me a downer, I guess.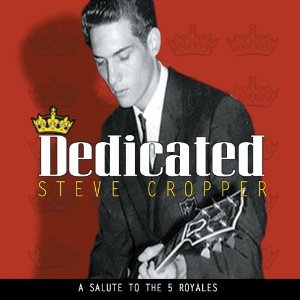 PLAY: Steve Cropper, Dedicated: A Salute to The 5 Royales
The legendary guitarist of '60s R&B instrumental Booker T. & the M.G.'s is feeling nostalgic for the '50s, and he's making me thirsty. Steve "The Colonel" Cropper paints an era of doo-wop and soda fountains with slick precision and crunchy licks as he re-creates hits and sleepers from The "5" Royales' catalog. And with big-name guests ranging from B.B. King to Queen guitarist Brian May, you know that he's not f***ing around. If you've been craving some '50s guitar, you've found your grail.
SUBSCRIBE TO & FOLLOW ENTERTAINMENT
HuffPost Entertainment is your one-stop shop for celebrity news, hilarious late-night bits, industry and awards coverage and more — sent right to your inbox six days a week. Learn more