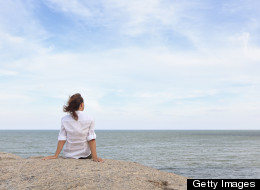 There are a lot of blogs on the Internet these days about parenting. Many of them come at motherhood or fatherhood from the angle of, am I a good parent? They are funny, honest and self-deprecating. I wish they had been around when I was raising kids but one thing I did have were good friends. We would share our parenting mistakes over a glass of wine knowing the stories would never leave our circle of friends, for fear of being judged by those "other" mothers. We helped each other through our parenting years and always knew we could call one another when the shit really hit the fan. If blogging about the true stories of parenting was politically correct a decade ago, these are some of the stories I would have blogged about:

I left my kids alone for the first time at the ages of 11 and 9 so my husband and I could celebrate our anniversary at a restaurant. Many people looked at me askance and asked, "aren't they kind of young to be left alone?" But my 11 year old was highly competent and capable. So highly capable that she and her sister decided they didn't like the food I'd left them for dinner. They raided their piggy banks, got the Chinese takeout menu from the junk drawer and ordered a delivery of General Tso and chicken wings. We lived in a 300-year-old house with no doorbell and one dim, inadequate lamp by the end of the driveway. I have no idea how the elderly Chinese man who delivered their order found his way to the back door or what he thought when two little blonds paid him with a few one dollar bills and mostly change. If he had heard of Pippi Longstockings, which I'm sure he hadn't, he would have known he'd just arrived at Villa Villekulla. When my husband and I arrived home a few hours later, saw the Chinese leftovers in the fridge and finally, after much hemming and hawing, got the full story, we realized we could have been saving money on babysitters much sooner.
I was the kind of mother who was always just winging it. My husband and I were never good at keeping a schedule, so our kids never had a schedule. The apple doesn't fall far from the tree, as my mother-in-law always said. And she would know, she was the mother of nine. If one of my kids fell asleep while I was finishing payroll for a restaurant, great, who cares if it's five o'clock and this will mess up bedtime. We'll deliver the payroll at eight, after dinner. My kids were ignition babies; turn on the key, pull out the driveway and boom, they're asleep.
I honestly do not remember potty training either one of them. It just sort of happened. It's not like they're some kind of magical kids or anything, but they were out of diapers by two and a half and I have no advice to give you, as I never trained them.
I was the mom who was balancing a client's check book while my kids scurried around the playground. Play dates were a life saver. Your daughter wants my daughter to come over for the day? Awesome, here, take her. I have to drive to Boston for work. But somehow the kids always wanted to come over to our house. One day, I found my daughters and their friends throwing Barbie dolls out the upstairs window, then racing downstairs to rescue them. A triage unit had been set up on my bed, naked Barbie dolls wrapped in toilet paper with red magic marker blots. The Barbies were recovering from the wounds they had suffered after falling out of the second floor window. Fortunately no kids fell out of the window, as I had been busy in the kitchen with someone's financial statement. When the "other" mothers showed up, I just smiled and said "they had so much fun together".
To the awesome writers out there working the blogosphere, I am here to tell you the teenage years are guaranteed job security. Little kids, little problems, big kids, big problems. I'm not going to lie to you. These years were tough. But both my kids are fine and living in Colorado now. I am flying to Denver this week to move my eighteen year old from her dorm in Denver to her summer job at Yellowstone National Park. My daughters are independent, self-sufficient, adventurous young women. They handle their problems on their own and when they fail, which sometimes they do, they pick themselves up and try again. As one of our favorite childhood books pronounced, "it could be worse". "Or as a Sufi poet once said, "this too shall pass." Or you can read a few of the blogs I really enjoyed, written by Jason Good, Brenna Jennings, Amber Dusick, and Aidan Donnelley Rowley.
Earlier on Huff/Post50:
10 Things to Look Forward To As An Empty Nester
Gone is the detritus of your children's lives scattered here and there, carelessly flung about and forgotten. Your bathroom towels will stay hung neatly on their bars, the dishes are placed in the dishwasher instead of left to sit next to the sink. Beds remain made, floors remain clean, clothes are neatly put away. Mystery spills vanish, and you never wake up to a mess. Who knew it could be like this?

Some couples decide that it's time to separate and move on, others remember why it was they fell in love in the first place -- or find new reasons and ways to connect to each other. Without your kids, you become each other's only companion when you're at home. It can't be overstated how much of a distraction our kids are while they are growing up. This is probably the most jolting part of the empty nest -- when you look at each other and think, "Oh wow, it's just us now." For better or worse, it will happen.

No longer are you waiting for the sound of a key in the door, or the porch light to be turned off upon your children's safe return from another night out. No longer are you part of the day-to-day ups and downs of your children's lives ... no matter how often they may text/call/email/facebook message/tweet you. Their mental and physical well-being, though still hugely important to you, are their responsibilities now, and you no longer have the minutiae of their daily lives to think about like you did when they lived at home.

If your kids are in college, or even if they're not, you may still be paying for them to eat. But it's nice to go to the grocery store and come home with the things you want, and not have to buy all the things they want, things that you really don't want in your house.

Initially, this may be disturbing or difficult for you to deal with. You may want to do things you've missed -- museums, movies, theater, travel or you may not want to do much of anything at all. Whatever your thing is, there's now time to do it ... a lot of time.

No longer do you have to socialize with other parents because of your children's connections. No more booster club barbecues or committee meetings, making small talk with people you most likely never would have crossed paths with if it weren't for the fact that your children were on the same team/in the same class/part of the same group of friends.

Your children leave home and, for better or worse, they have to grow up, no matter how much help you may be giving them financially OR emotionally. There are just too many daily things to manage, too many random people to deal with, too many bumps and blips that they have to encounter on their own that leads to them, inevitably and sometimes painfully, growing up. It can be liberating when kids take over, driving or planning or explaining -- giving up some authority is in many ways a big relief.

There's nothing quite as wonderful as seeing your kids after weeks or months apart, especially when they first go away to college. Their faces are familiar and beautiful, their smiles just for you, their laundry ready to be washed...it's such a thrill to have them home for holidays, or summers, or a weekend visit. Within minutes of their return, it's as though they never left. You love having them home for a while, but then...

Enough said.

Remember before kids, when you would dream and plan for the rest of your life? Remember when it was wide open, and you had no idea what would happen next? Well, you can do that again, now that you're an empty-nester. No longer do you have to worry about childcare, or kids missing school, or whether they'll like the place you pick to go on vacation -- your time, your future, and your life is yours to create. Always wanted to travel? Now you can. Go back to school? Now's the time. Write a book? Get cracking. You have your life to live, just as they have theirs. Go do it!
Follow Sheila Blanchette on Twitter: www.twitter.com/SheilaBlanchett