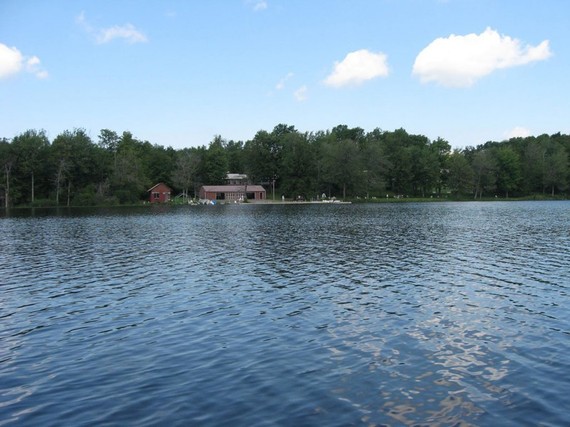 Families trying to pick a sleep away camp for their kids have numerous options. They can choose between sports camps, theatre camps, dance camps, horseback riding camps and those geared towards the science lover. But how about a camp that focuses on healthy living? Of course, it can be notoriously difficult to convince kids to eat their vegetables. But there is a new camp in town with precisely that goal. Camp Zeke, which is opening this summer, is promoting a healthy lifestyle and encouraging kids to eat better and run around more.
Many camps in the Northeast have been around for 50 years or so. But luckily, new camps continue to be established. A non-profit organization called the Foundation for Jewish Camps, has been developing camps to reach demographic groups or geographic areas that might be underserved by existing Jewish traditional camps. Camp Zeke, located in Lakewood, Pennsylvania, is the first Jewish camp for kids who like the idea of living a healthier lifestyle. The Foundation is also developing camps for budding entrepreneurs (in Boulder), sports lovers (in San Francisco) and science geeks (in Boston).
While it may be a challenge, Camp Zeke plans to win campers over by giving them nourishing food that actually tastes good. Proposed breakfast menu include organic fruit juice and French toast made with local cage-free eggs. Parents can feel good about what their kids are eating since meals are, whenever possible, locally sourced, organic and fair trade. Campers should also become more receptive to the green lifestyle because cooking electives are prominent. Working in the kitchen with friends and a chef is a great way to get kids to try new things.
Of course, food is not the main reason anyone goes to camp. And Camp Zeke's mission of healthy living also includes an emphasis on all the fun activities that camp is really about. Kids will swim in the lake, learn yoga, go sailing, explore the camp's nature trails, and participate in the usual arts and crafts projects. While sports is not the main emphasis, there are also soccer fields, tennis courts and a baseball diamond and sports enthusiasts will have plenty to do. Campers should return home from their summer of fun with an appreciation of why their parents love to spend so much time at those adult spas.