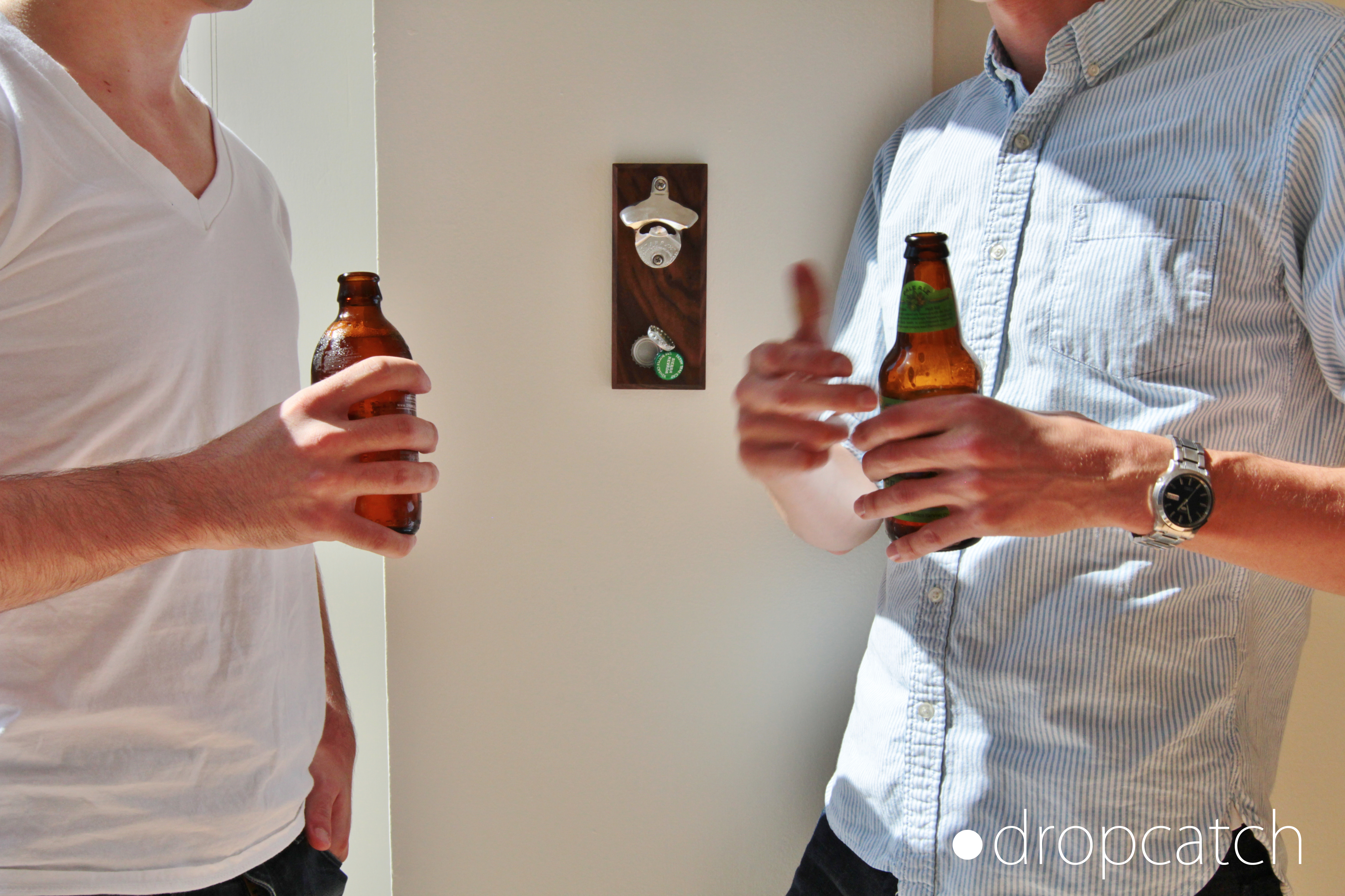 By Joe Walsh and Kent Frayn, DropCatch
1. Innovate and Act
In college, we had a basic wall-mounted opener in our apartment. Not only was it an eyesore, it left bottle caps scattered around the floor. We decided to take matters into our own hands by designing a sleek wooden opener that caught the caps for us... 52 caps! After prototype development, we had to ensure the user experience was easy and like no other. Once we mounted our opener in the apartment, we noticed that our friends took a strong liking to the design and magical cap catching feature.

2. Planning
We decided there was enough interest in the opener and that we might have a product idea that could break through. With a working prototype, we began a product launch plan. We would not have a functioning business at this point if we had not done the majority of the heavy lifting, outlining every detail, during these planning stages. Planning included the official launch, press coverage, optimizing our social networks, product production, contingency plans, expansion plans, product pricing, brand messaging, etc. Research, research, and more research was so important.

3. Find a Big Stage
We found that - based on our target audience and their business needs - a crowdfunding platform (Kickstarter) made the most sense for our product debut. The platform gave us a big stage and would help accelerate brand awareness while generating startup funds. Using Kickstarter was also important for our next step of generating organic buzz. Many content creators and industry influencers check the site every day. Not to mention, it offers a reliable and trusted platform to gain credibility among the fans interested in our product.

4. Organic Buzz
This was probably the most difficult part of launching our product. Success in creating organic buzz or "going viral" is a combination of luck and broad stroke planning. We knew the DropCatch Bottle Opener would get drowned out unless it became noticed very quickly and stayed top of mind. Weeks in advance of the campaign launch we compiled lists to target relevant bloggers and websites. We expected an extremely low response rate, yet were hoping to establish a relationship with at least a few editors to curate an exclusive story for their readership. With the campaign date and time set to launch during peak Internet hours, our influencers aware, and emails and posts prepared, we crossed our fingers for a tidal wave of DropCatch awareness to sweep the Internet. And it did! Raising our 30-day campaign goal in under 36 hours, we were able to put our brand on the map.

5. Streamlining and Automating
With overwhelming traffic and supporters, we then had to devise a plan to manufacture and handmake each opener on a larger scale. We were able to join forces with an established woodshop located in San Francisco to manage product production. With more and more to do each day, we are currently working to streamline the process from manufacturing all the way to fulfillment in order to better serve our fans and provide relevant products.
Here's a video from our Kickstarter campaign: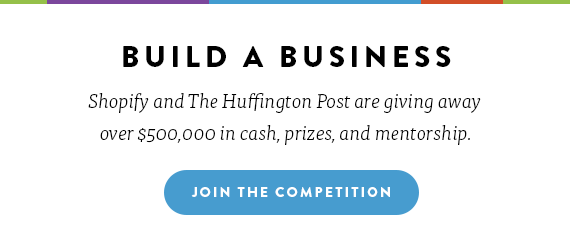 Joe Walsh and Kent Frayn are the founders of DropCatch, a lifestyle design company. Their debut product was a magnetic, wall-mounted bottle opener that raised over 480% of its funding goal on Kickstarter. They both hail from Chicago and graduated from the University of Illinois Urbana-Champaign, with a mission to create a company that brings people together through innovation and product design.