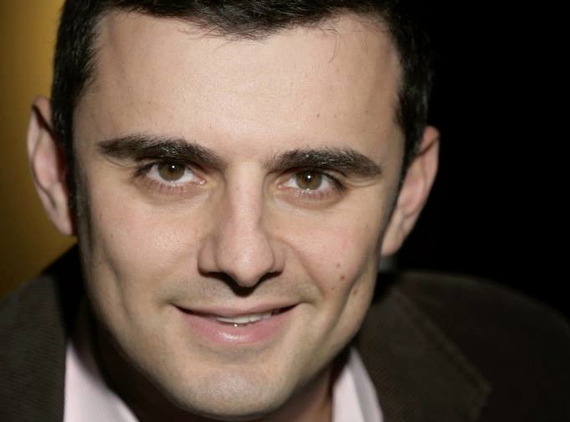 Gary Vaynerchuk is a social media maverick who engages people online in a big way.
He's one of the mentors in Shopify's Build A Business Competition, sharing the wisdom and insight he's gained after building successful companies like Wine Library.
Gary opened up and answered some crowdsourced questions we collected through Shopify's Facebook page. Here are his responses:

This is a very personal question. Everybody's wired differently. I prefer not to do loans, but I've been extremely lucky. My dad already had Wine Library, and then when it came time to start VaynerMedia with my brother AJ, I had the personal brand equity to be able to get our first clients, which allowed us not to have to take on loans.
If you're lucky enough to take loans from people you know and trust, that can be a great thing. On the flip side, sometimes it's better to take money where there's no emotion attached. This is really a "snowflake situation." Everybody's going to have a different demeanor, and a different thickness of skin when it comes to how/if they want to borrow.
I mean, you hear great success stories of companies that were originally financed by credit card debt, even though those are interest rates that I'd never recommend! My bottom line is that it's absolutely okay to do. It's more about knowing yourself. Knowing how quickly your company can become cash flow positive is also a massive variable in this decision. So my advice is for you to become as self-aware as possible before you make a decision.

I've had a lot of success in this arena. The secret is to keep asking for more until they say "no." I had no idea how to charge for my speaking engagements, so I just kept raising the price by $5,000 every talk until people started laughing at me.

I don't really use any app to capture reviews from my fans, but the one app that definitely saves me time is text messaging. I text my assistant: things get done. As I've said before in other articles I'm more of a human hacker. I build infrastructure around me through humans, not necessarily the technology I use.

In 2009 I bought and launched Cork'd, I launched Forest, I launched VaynerMedia, I launched ObsessedTV, and I released Crush It!. After all that, I learned that I have big eyes as an entrepreneur, and I can't eat all that chocolate cake. One slice at a time is probably a more productive way to go about it.
.@garyvee @Shopify describe the process of defining and finding your ideal customer.

— Dave Thackeray (@DaveThackeray) January 22, 2014
Wow this is a great, great question! A lot of people don't define their customer, and that is why they fail. There are a lot of ways to do it, but I'm a big fan of reacting to my intuition on the market.
I've done a really good job both in the wine world and in the agency world of understanding where trends are going. I just do a lot of listening and paying attention to consumer behavior. I'm not the type of guy who is going to take a lot of Big Data and figure out what it means. It's more about my intuitive feel. But whether it's about data or intuition, the important thing is understanding where things are going and then building a product to collide into that path. It's kind of like Wayne Gretzky passing the puck to where the player is going to be, not where he is. I've done this my whole career - figuring out where I think the consumer is going to be, and then building a business to intersect when they get there.
When I started a social media agency, major brands didn't even have profiles on Twitter. I decided that in the future they'd be spending a lot of money to tell their stories there. At Wine Library, when I started to focus on premium California Cult wines, nobody was buying high-end domestic wine, they were buying French wine. And then I did the same thing with Spain, Australia, and New Zealand.
If you know that they're coming, you can be prepared. Here's a geekier example: I knew twerking was going to be huge way before Miley did it, because all the kids on Vine had been doing it for months. So if you're lucky enough to play in the emerging playgrounds where this stuff is starting, you're going to have a clear advantage when it comes to targeting a customer 18 months away. If you lived in Brooklyn and the Bronx in '83, you knew hip-hop was coming. If you lived in Seattle in '90, you knew grunge was coming.
It's all about putting yourself - physically or digitally - in the places where things are happening early. Then it's about deciding whether the time is right ("is it at scale?"). Then you create it. And then it's really a matter of respecting the audience. Just because you know where they are doesn't mean you can go and spam a particular sub-Reddit, or start commenting the hell out of a celebrity Viner. You have to build equity.
It's a long process. You see something cool in the trenches, you make something to sell to that audience, and then you have to make sure you have the tact to not return to that original source and spam it when you communicate that you actually have the Twerkin' Beatz, or whatever the product may be. ;)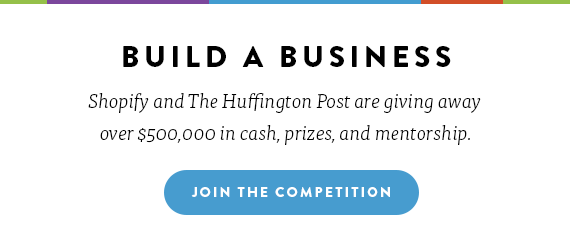 This year, Shopify's Build A Business Competition is bigger than ever. Shopify is giving away more than $500,000 in cash, prizes and mentorship in its fourth annual competition. Contestants create a store and try to sell the most in their category for a chance to win $50,000 and a VIP trip to NYC to meet their mentor.
Follow Harley Finkelstein on Twitter: www.twitter.com/@Shopify