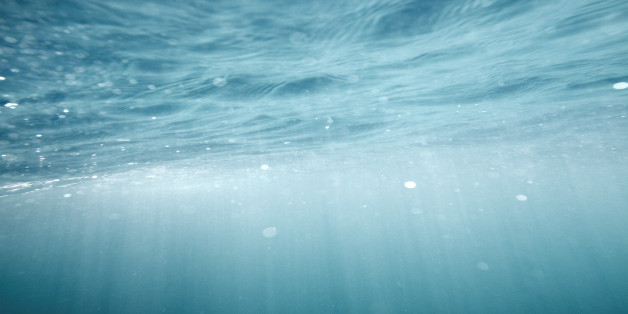 My love of the oceans started early. My father was a Navy man, and he insisted our family live near a body of saltwater at all times. I was raised listening to foghorns by night and following horseshoe crabs by day.
I am still awed by the oceans, but I am also alarmed by their fate. Over the years, I have witnessed the steady decline of the dolphins that used to chase our boat, the fish that I could land, and the plentiful shellfish I took for granted. The oceans of my childhood have been overfished, polluted, and strewn with plastic waste.
We know how to turn the tide on these challenges. Solutions already exist, but the scale of the problem requires bold and resolute action.
I am proud to say America is demonstrating that kind of leadership. US Secretary of State John Kerry held a high-level conference on the oceans last week that prompted many countries, companies, foundations, and nonprofit groups to make important commitments to protect and restore the oceans.
Here at home, President Obama announced that the US will expand -- perhaps dramatically -- a network of protected areas in the Pacific Ocean. This is a wild and bountiful area largely untouched by bottom trawlers, oil spills, massive dead zones, and other evidence of human abuse. The president's plan for protecting more of these waters is a potentially major step forward.
The Kerry conference and President Obama's announcement send an important signal to the world that oceans matter and warrant our immediate attention. If fully implemented, the actions announced last week will go a long way toward protecting ocean waters, especially those under the jurisdiction of individual countries.
But we need to do more to protect the high-seas -- the area that lies beyond the authority of any one country. The high-seas constitute two-thirds of the world's oceans and cover nearly half of the planet. They are a global commons, and their health, biodiversity, and integrity are the responsibility of everyone and no one. It shows.
Right now there is no system for creating large protected areas -- like the one President Obama is proposing in US waters -- on the high seas. And there are no uniform requirements for studying the environmental impact of human activity, something the U.S. has required since the 1970s within our own waters. The rules are loose, the sheriffs are absent, and the high seas are a lot like the Wild West. It's time for that to change.
At the United Nations, countries are debating whether to create a new international agreement for protecting and managing biodiversity in the high seas. After many years of discussion, a consensus is emerging that it is time to act, and I hope all countries will proceed without delay to develop that agreement, including the United States.
Tuesday will bring another confirmation of why action is needed now. A blue-ribbon international Global Oceans Commission will release a landmark report outlining the threats to the high-seas and recommending a number of steps to save them, including the immediate development of a new agreement to protect the high seas. These recommendations will amplify and elevate the need for urgent action.
As Secretary Kerry said, we have one ocean, and we have a duty to care for all of it. It's time to embrace that duty. Once we recognize that all these waters are connected and all of us have a role to play in safeguarding them, children the world over will grow up experiencing the wonder of vibrant seas.
SUBSCRIBE AND FOLLOW
Get top stories and blog posts emailed to me each day. Newsletters may offer personalized content or advertisements.
Learn more