By Jamie Beddow
Think back to your childhood/early teens, and try to guess how many times you were asked, "What do you want to be when you grow up?" While impossible to know for sure, it's safe to say that this number is relatively substantial. As a response, you could have selected a variety of professions such as a football player, actor/actress, racecar driver, businessman/woman, lawyer, mountain climber, kayaker, politician, etc., and, at the time, the possibilities probably seemed endless. Bearing this vast array of choices in mind, imagine how a blind person would answer this question. Unfortunately, it seems as though the options for a career path shrink dramatically simply because of what is perceived as a physical disability.
Despite this, Erik Weihenmayer is a man whose ambition, drive, and performance reject any notion of disability. He is one of the world's most adventurous people, as he is a blind skier, runner, biker, skydiver and climber. He was the first blind person to reach the summit of Mount Everest and is training to kayak down the Colorado River through the Grand Canyon. His kayaking venture, which he will embark upon next year, is something a person without sight has never attempted. If you can imagine navigating one of the most dangerous stretches of whitewater without sight, then you can only start to see how amazing and treacherous this challenge is.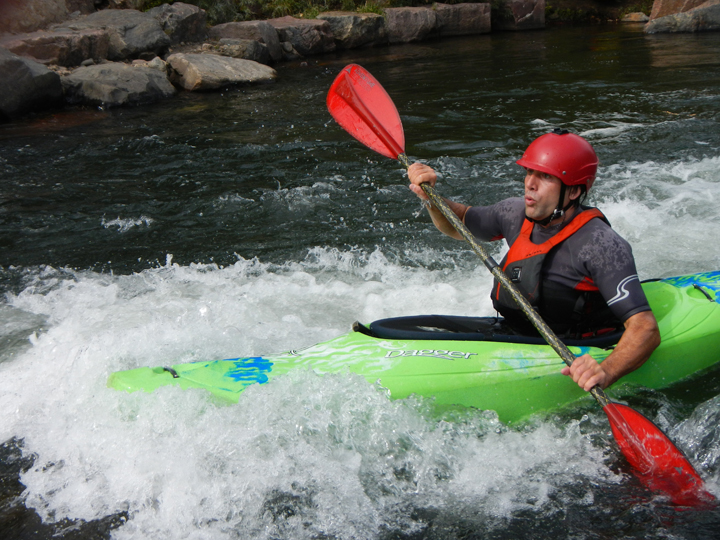 In the SnagFilms title Farther Than The Eye Can See, viewers can witness how Erik's planning, patience, and perseverance conquer his physical condition. In the film, Erik says that despite some people's reaction of disbelief and even denial of his accomplishment, what his feat actually achieved is that it "takes people's perceptions of what is right and what is possible, and it shatters them into a million pieces." Erik continues to challenge our perceptions through his upcoming kayaking endeavor, and his work pushes our understanding of capability to a new height.
Erik's story not only demands that one reassess what it means to be 'disabled,' but it also allows for a more full realization of human potential. In thinking back to the aforementioned prompt, he demonstrates that when blind children are asked, "what do you want to be when you grow up?" their responses might be no different from anyone else's.
To see Erik's amazing Everest ascent as well as the first HD footage from the mountain's peak, check out Farther Than The Eye Can See.