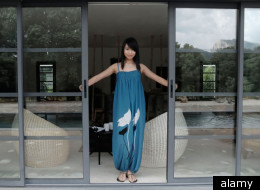 This post is part of Sophie Keller's "How Happy Is" series on The Huffington Post. This week, Sophie offers advice on your home:
Before you apply your feng shui cures, you need to clear out the clutter in your home. When you clean up your home, you rid it of stagnant and unhealthy energy. Most of us have too many things we don't actually need, and in getting rid of them, we create space for the cures to work.

PHOTOS: 9 Tips For Cleansing Your Home
9 Steps To Cleansing Your Home
If the idea of clearing out the clutter in your home seems overwhelming, then focus on one room at a time or one area in the room at a time, or even one drawer at a time, if necessary. As the famous saying goes, "Rome wasn't built in a day," so be kind to yourself, but do complete the task. The first step to shifting energy in your home and in your life is to make room for new and fresh energy to come in.

If you haven't used an item in the last six months, or a year at the most, then give it away to someone who might need it more than you. You will find enormous freedom in letting go of the objects and clothes that you really don't need anymore and you may even find the act of giving to those in need to be motivational.

Make sure you do not have an excessive amount of furniture, as too much bulk can stop the flow of chi around your home. There needs to be space for energy to flow and for you to move through your home with ease, without bumping into anything.

Do not just hide everything in a garage or an attic and pretend that you have gotten rid of it. The garage and attic are also considered parts of your home and you need to treat them as such.

Fix anything that is broken in your home. If you are having problems with the doors, windows, roof or any other part of the house structure, then fix it. You also want to make sure all the systems are in good working order and flowing well, which means the water, gas and electricity in your home.

If you think that your entire home or a particular room needs to be cleansed, you can wash the walls with water infused with nine drops of pure lavender or citrus essence in a bucket. This helps to cleanse the room of any old, stagnant energy.

Painting draws new energy into a home. If you have moved into a new home, then make sure that you paint the walls and deep clean the carpets to get rid of the energy of the previous occupants.

If you want to use color on one or all of your walls in different rooms, here are a few suggestions: Kitchen--White is a great color for cleanliness. Living Room or Family Room--Earth tones are very relaxing and grounding and have a capacity to draw people together. Blue or green also add life to these rooms. Bedroom--Peach, light blue and green are excellent choices. Children's Room--White, green or blue in your children's rooms will help them to flourish.

If you want to quickly remove the energy in your home after a few difficult weeks or months, then open all the windows and doors for a few hours and let the chi from outside flow through and clear your living space. You may also want to place a bouquet of fresh flowers in the middle of your home to enhance the cleansing process.
WATCH:
Watch How the Books Can Help You Now! from Sophie Keller on Vimeo.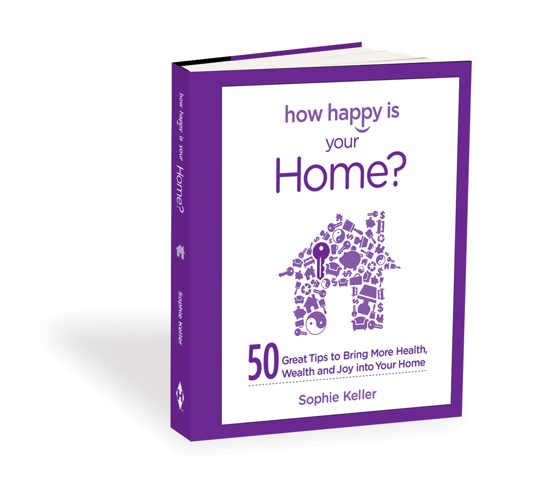 Health Advice From Sophie Keller
Marriage Advice From Sophie Keller:
Remember That The Little Things Count

Be Physically Affectionate
Don't Compromise -- Do This Instead
Love Advice From Sophie Keller:
MIx With People Whose Relationships Work
Dare To Be A Beginner Again

Repair Family Rifts First
Follow Sophie Keller on Twitter: www.twitter.com/Sophie_Keller