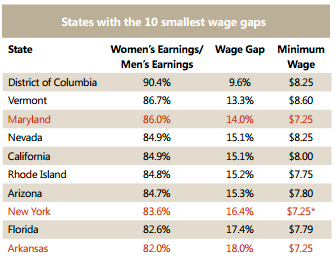 Don't vote for people who have a vested interest in denying the reality of the pay gap.
Share your salary information openly with others.
Learn about stereotype threat and implicit bias and their possible effect on your education and work.
Know your rights in the workplace.
If you are an employer, audit yourself to make sure that your pay practices are fair
If you are a woman, take find a mentor and take steps to learning how to mentor, network and negotiate for fair and better pay.
Think about the gender distribution of domestic care and labor in your own family and the impact that it has your earnings and long-term financial security.
Convince your employer to go beyond "fair pay" lip service and conduct salary audits so that they have fact-based data. If you are an employer do the same. Companies should adopt Equal Pay policies, report on them in their annual reports and have communicate their intentions and progress. Management compensation should be tied to meeting equal pay benchmarks.
Ask your schools what they are formally doing to combat implicit biases that lead to sex-based subject matter emphases.
Support organizations like the American Association of University Women, the National Women's Law Center, International Center for Research on Women, the National Partnership for Women and Families, The Wage Project, and Catalyst all of which do ongoing research and policy work on the issue.
FOLLOW HUFFPOST