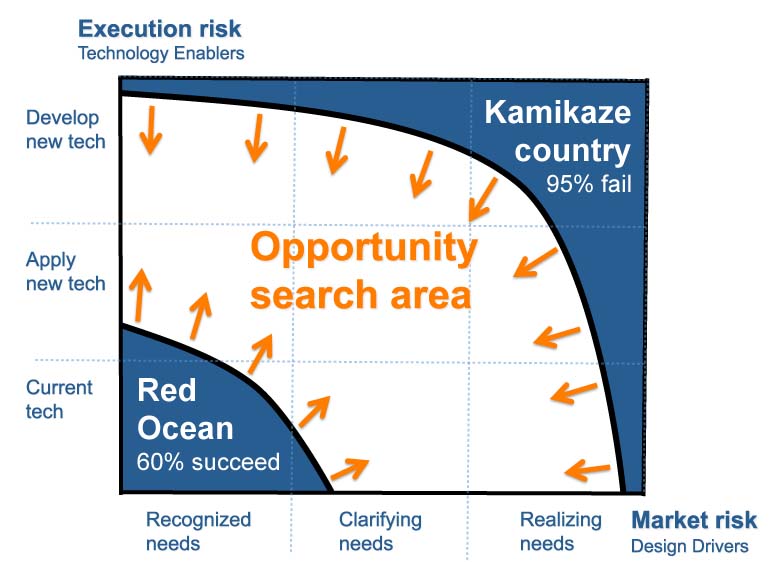 As our world has become flatter and competition hotter, design has grown increasingly international to better leverage resources across markets while cutting cost. For a layman though, it has become exceedingly hard to tell the difference between an Apple, Samsung, and Sony or Microsoft product. The question of which brand is best has become more of a belief than a fact.
In this blood-red ocean of intellectual property battles, public relations blitzes and price-cutting, it is believed that the user is the winner in internationalization of design. However, the winner of what? New product introductions are now a minor upgrade to the previous model, providing insignificant real benefits. If not for lack of software compatibility, the original iPhone could, for the most part, do the job of today's upgrade.
This strong conversion in emphasis on international design offers a unique opportunity to reframe offerings, making them not only sustainable but also re-introducing humanity and cultural connectivity in design. In short, making offerings more meaningful. However, diverting from "business as usual" will require nothing short of a new breed of design leaders.
Design expertise has evolved tremendously over the past decades. Since the 50's, Art Center College of Design in Pasadena, California has brought in industry sponsors to teach designers how to better meet manufacturing and marketing needs. From the late 80's onward, The Technical University of Denmark, the Danish Design School and Copenhagen Business School joined forces, teaching engineers, designers and business people how to collaborate and create comprehensive products. For the past ten years, Stanford University has prepared students for the global economy by carrying out multi cultural and multi disciplinary multi-nationally sponsored projects using globally distributed teams.
In taking the next step, Hong Kong Polytechnic University, together with Northumbria University and University of Technology in Sydney, have begun the challenge of building multi T-shaped design leadership with its new "International Design & Business Management" Masters of Design (MDes).
Their objective is to develop creative visionary leaders who will understand and negotiate cultural values and manage innovation processes for sustained value propositions. The program is targeted at experts and masters of design business and engineering forming multi-disciplinary teams with a culturally balanced composition of participants from Asia, Europe and America.
Applying design research and design thinking, a team of thought leading professionals, with industry and academic experience, will coach next generation design leaders. Over the course of a year, students will come to understand and negotiate cultural nuances, applying evidence-based design processes while building dynamic capabilities and developing unique personal mastery.
The vehicles for providing the broad knowledge, skills and experience required to become an agent of change are projects from industry, government and entrepreneurial startups. These three types of challenges represent distinctly different contextual design challenges regarding, stakeholder objectives, risk preferences and time horizon.
The road ahead may be challenging, however - as King Solomon said, "Without a vision, - the people will perish," and for entrepreneurs and intrapreneurs alike, the ocean is blue and wide open for design leaders who understand strategy, context and execution and can synthesize this into a clear compelling vision for human endeavor.
SUBSCRIBE TO & FOLLOW THE MORNING EMAIL
Start your workday the right way with the news that matters most. Learn more