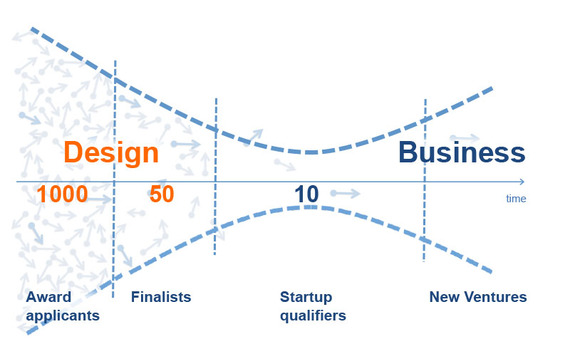 Design awards are the design profession's "stamp of approval" for a wide range of new and classic design related offerings. There are hundreds of design awards, each with its own distinct focus and selection criteria such as business, impact and culture. The most sought-after awards are the IDEA, Red Dot, IF, Compasso d'Oro and the INDEX: Award. So, might these design winners offer superior investment opportunities?
Multiple studies have shown that award winning corporations outperform their competitors by 6.5 percent or more, however, does this hold true for award winners that are new entrepreneurial ventures or startups? Simulations based on empirical data suggest that design can contribute as much as 13 percent to the value of startups. Might the award criteria also be able to help mine startup gold nuggets?
A relative newcomer to the world of awards is the bi-annual INDEX: Award - Design to Improve Life, founded in 2001 and sponsored by the Danish government. The award focuses on high impact triple-bottom-line impact solutions and gives the largest monetary award in the world, a total of US$560,000, to be shared among five winners.
Besides working on improving life though its award program, the INDEX: Award is now aligning its award vetting process with the new 'Design to Improve Life Investment program'. This unique and highly innovative business model will funnel over a thousand applicants and finally marry the ten to twelve best business opportunities with Danish and international investors. Initially focusing on Venture Capital investors (VCs) the INDEX: Award's intent is to open up design opportunities to a wider audience though a crowdfunding model of the design finalists, when legislation eventually makes this avenue available.
From the 50 INDEX: Award finalists, the early stage ventures that would benefit the most from business refinement are pre-selected. These go though a summer school program that teaches business model experimentation and other entrepreneurial skills, such as pitching, storytelling and fundraising.
Following this accelerated business course, a dedicated mentor is assigned to each venture preparing them for presenting their opportunity for final screening. This takes place at an Investor Day, a week before the INDEX: Award announcement on August 27th.
When the finalists have been vetted for their design performance, this may reduce the risk investors will take on and thus will increase the value of the finalists' ventures. New business ventures have a Business Opportunity element, the potential return on investment (ROI) and three main associated risks, Market, Technology and Execution risk. Multiplied, these elements constitute the expected ROI.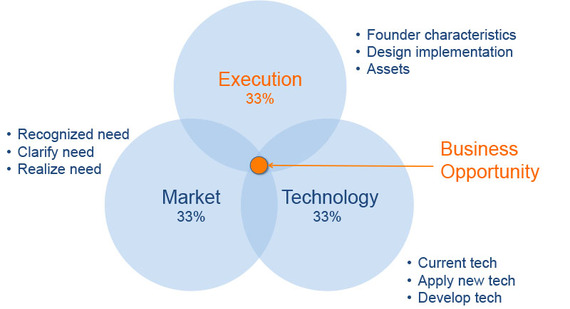 When it comes to risk, execution risk represents only one of the three risk elements and design implementation addresses just a small part of this risk. Two other important elements are the founders' characteristics (Passion / belief, Risk-attitude, Adaptability and Grit) and available capital (Financial, Human and Social).
For the INDEX: Award screening to perform on par with Silicon Valley venture capitalists, assessment of founder characteristics, design implementation and capital required will have to be about eighty percent efficient. A perfect selection process would improve the existing VC process by five percentage points or 25 percent.
The INDEX: Award applies three criteria for selecting finalists: Form, Impact and Context. These deviate from established criteria for selection of commercially successful award winners in that strategic (philosophy, structure and innovation) and process criteria are not included, effectively leaving out the top rungs on the design maturity ladder.
We need to understand how high-impact sustainable business opportunities differ from conventional commercial offerings, in order to effectively select them from a pool of high-impact award applicants, This is still new territory and, what remains to be seen, is how a VC vetting process might evolve this potentially huge business domain. However, as with all business model innovation, finding the right concept will take multiple build-test-learn iterations and design expertise offers a tremendous help in navigating these, as yet, uncharted waters.
SUBSCRIBE TO & FOLLOW THE MORNING EMAIL
The Morning Email helps you start your workday with everything you need to know: breaking news, entertainment and a dash of fun. Learn more