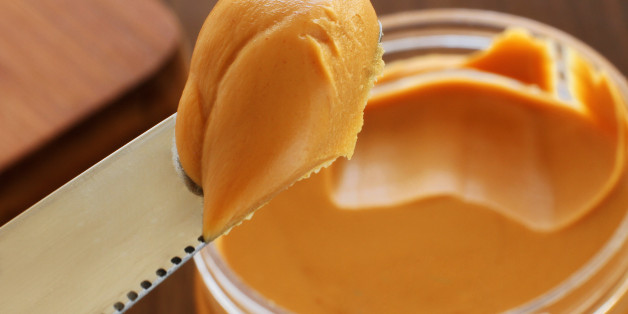 They get along nicely with your BFF, bacon.
Get the recipe here. 
They don't get jealous when you hang out with other people, because they understand that, sometimes, more is merrier.
Yes, PB Oreos exist.
You can be sure that crazy people didn't participate in their creation and therefore mess them up. 
DIY peanut butter. Recipe here.
They have smooth moves, and you don't have to worry about getting suckered.  
Get the 2-ingredient peanut butter fudge recipe here. 
They're the life of the party, and you love it.
Get the banana cupcakes with peanut butter frosting recipe here. 
They can have a good time without getting baked.
No-bake chocolate peanut butter bar recipe here. 
They, too, appreciate s'mores.
Peanut butter s'moreo recipe here.
They inspire you to be healthier.
Get the homemade banana peanut butter granola bars recipe here. 
They love chilling out with you on hot summer nights.
Get the chocolate peanut butter banana pops recipe here.
They support you when you want to try out gluten-free.
Get the flourless chocolate chip peanut butter cookies here.
They're super worldly and make home-cooked meals sexy and delicious.
Get the Thai peanut soba noodles recipe here.
Then they make up for any overindulgence by helping you be healthy the next day.
Get the peanut butter hummus recipe here.
See 9 more reasons why peanut butter is so great (plus recipes!) here.
This post was originally published on Spoon University.
Photos by Christin Urso, Kelda Baljon, Hannah Lin, Rachel Conners, Libby Perold, Alex Tom, Claire Thompson, Katherine Carroll, Danny Schuleman, brandeating.com, Kim Buesser, Christine Pritula