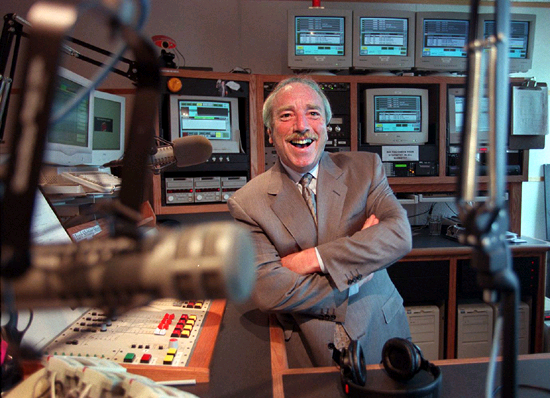 Nothing in life is free, as the saying goes. In the next five minutes, I'm going to disprove this theory. How? I'm about to share with you an insider's view of success and achievement.
Together, we will step inside the mind of an amazing visionary, entrepreneur and builder of empires. If you are like me, and possess an unyielding desire to build a life and business that not only earns you millions of dollars, but also puts your mark on the map of business history, then the information I'm about to share -- which is totally free to you -- is likely to result in astronomical returns. Is it possible that you could walk away from this article poised to build a colossal empire and amazing life for yourself? Absolutely. Join me as we explore the mind of the amazing Bruce Mittman.
Bruce Mittman is President and CEO of Mittcom, one of the largest advertising agencies in Boston, handling advertising for business giants like Boch Honda, Subaru of New England and Legal Seafood, to name just a few. He is also a partner in Community Broadcasters, which owns fifteen radio stations throughout the NY markets. During Bruce's thirty year career history, he has always straddled both the advertising and radio station industries, accomplishing huge feats in both. Mittman was involved in the initial branding in the U.S. of Salomon Ski Bindings, Timberland Footwear and Fayva Shoes, all of which were virtually unknown before Bruce lead a hand in mega marketing exposure. As well, Bruce built five different radio stations throughout Boston, founded the famous radio duo, Opie and Anthony while at WAAF, and lead the rock station to being named "Rock Station of the Year" by Billboard Magazine.
What makes Bruce amazing, and fodder for today's article on success, is his ability to build not just one empire, but multiple empires in very different business verticals in his short thirty year career. He'd be amazing if he had just built his advertising empire. As well, if he had just spent thirty years building his fifteen radio stations in New York, he'd be worth interviewing about success. No, what's really awe inspiring about this humble guy from Boston is that he has done both. So, what kind of advice does Bruce Mittman have for other entrepreneurs, leaders and wannabe millionaires? Here are the five keys to Mittman-sized Success.
Fail -- Looking back on his past thirty years, Mittman says that one of the driving forces in his life has been failure. In fact, he says that the best business leaders are the ones that have failed big time. In the mid 1980s, Bruce, after having worked both in the advertising world for Arnold Worldwide, another leading advertising agency based in Boston, and having also had exposure working at local radio stations, Mittman decided to buy his own radio stations. He had invested all of his savings, not to mention his heart and soul into his stations. When the recession hit in 1990, the bank called in the loans on Mittman's radio group. He was forced to sell his radio stations. "I thought my life was over," admitted Mittman. It was a huge blow to his business life and to his family. He didn't know how he was going to put food on the table, but he quickly returned to the advertising world, and often reflected on where things went wrong with his radio group. Mittman says that his failure in his first radio venture taught him lessons that he carries with him to this day. By going out of business, Mittman says he learned how to stay in business. He also says that failure is an opportunity to bring out the best of who you are. He says that by walking through failure, he knew that he could handle anything that life threw his way. He also said that the failure of those radio stations has driven him to colossal success. He gives 110 percent of himself to his businesses every day to ensure that he never must face failing again.
Show Up -- There's a lot to be said for showing up. Most people create excuses as to why they should not show up. They are busy, tired and have other commitments, so they choose not to show up. Sometimes the cost of not showing up is incalculable. While attending Northeastern University in Boston, Bruce heard about a job opening at a well-known advertising agency, Arnold Worldwide. He applied for the opening and was granted an interview. On the way to the interview, his car broke down on the side of the highway. Bruce got the car running again, but his interview suit was filthy, literally tire marks running down the front. Most would have cancelled the interview. Bruce showed up. The interviewer laughed about his appearance, Bruce was hired and he learned that business didn't have to be stuffy. He could meld his creative side with business through advertising. Mittman ended up working as a co-op student at Arnold Worldwide for two years. After taking a year off to travel Europe, he came back and eventually worked his way up to Vice President of Arnold, all while working on huge projects, like turning Timberland from an Army Navy store to a national brand and putting brands like Saloman Ski Bindings and Fayva Shoe Stores on the map as national brands. Where would Bruce be today if he hadn't showed up on that interview?
Persistence -- Mittman admits that in order to run multiple businesses, one must have a little bit of ADD (Attention Deficit Disorder) or OCD (Obsessive Compulsive Disorder) or both. He said most entrepreneurs have a little bit of ADD in that they have to have an energy about them, an inability to sit still. Great entrepreneurs simply keep moving forward no matter what. They are persistent. The same is true with OCD. Mitmann says that there are some things he does every single day with absolute regimen. He works out every single day. He wakes up early every single day. This again comes down to persistence. Mittman says this obsessive compulsive commitment is needed because often times we do things in business with the intention of seeing results, but results take time. Persistence in the face of limited results today is an absolute must in order to see colossal results tomorrow or sometime down the road in a not so distant future.
Collect Experiences -- Bruce Mittman is a collector of experiences. He has flown a fighter jet, has driven race cars and has met lots of amazing people along the way. He enjoys traveling the world with his family, including his two grandchildren he adores. Mittman realizes that everyone dies eventually. In the sunset of our lives, it will not be the nice things we own or the big businesses we've built that will occupy our memories of the past. Instead it will be the collection of awesome experiences we subject ourselves to that will forever mold us and make us smile until our last days on earth.
Learn From Contemporaries -- Bruce is an avid learner. In fact, he wishes he were more serious in his younger years about learning. Winston Churchill and Harry Truman have especially molded Mittman's life. Mittman says that learning from amazing people who have paved the world before us is absolutely necessary. Speaking of showing up, Mittman excitedly reiterated the story of how the United States was the first country to recognize Israel as a state, and this happened because of an early relationship that Truman had with Edward Jacobson when they were business partners in a haberdashery that went bankrupt. The two remained friends and Jacobson eventually approached Truman when he was president about the possibility of Israel being recognized as a state. Mittman says he has learned immense lessons about life and business by reading and learning from those he wishes to emulate. Mittman says that committing to being a lifelong learner is the number one key to entrepreneurism. As well, by learning from contemporaries that have gone before him, Bruce believes his legacy is to create a footprint on earth so that others can learn from his experiences in business and life for centuries to come.
Bruce Mittman, a leader, visionary and entrepreneur extraordinaire. Admittedly, Mittman says, "Life and business are never straight lines. Life is a big zigzag of ups and downs, but there's always a lesson behind the good and the bad." Be the person who finds the opportunity to make tomorrow better than today, and you'll be speaking Mittman's language.
Your today has the possibility of being exponentially better than yesterday. Bruce Mittman just gave you everything you need to achieve your big, hairy, audacious goals, and it didn't cost you a thing. The question remains, what are you going to do about it?