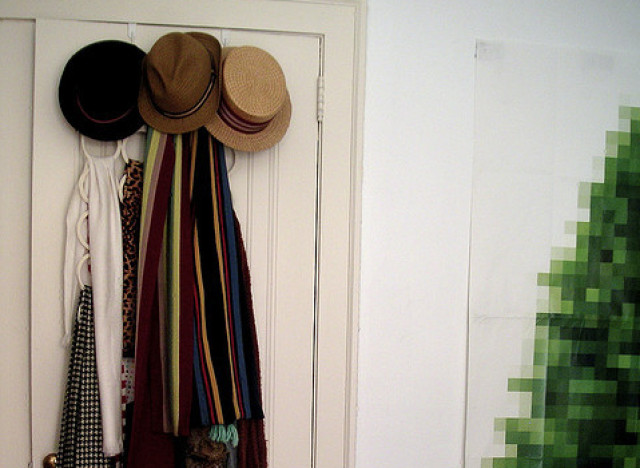 Hanging scarves is handy, but they can fall easily. Flickr photo by gwdexter
The best way to organize such winter accessories as gloves, mittens, hats, and scarves is to look for unused space in your entryway. Here are a few ideas:
- Drawers. If space permits, a dresser in the entryway or mudroom is a perfect place for winter accessories. Alternatively, stackable plastic drawers can be placed inside the coat closet under shorter coats. Drawers can be labeled, one for each family member.
- Sweater shelves. If you have about a foot of space to spare on your closet rod, hang a six-compartment mesh or canvas shelf and assign one or two compartments to each person for winter accessories, saving the lower compartments for kids.
- Baskets. Assign one per family member and store the baskets on the shelf above the rod in the closet for adults, or under a storage bench or on the floor for kids.
For more cleaning tips, check out What's A Disorganized Person To Do?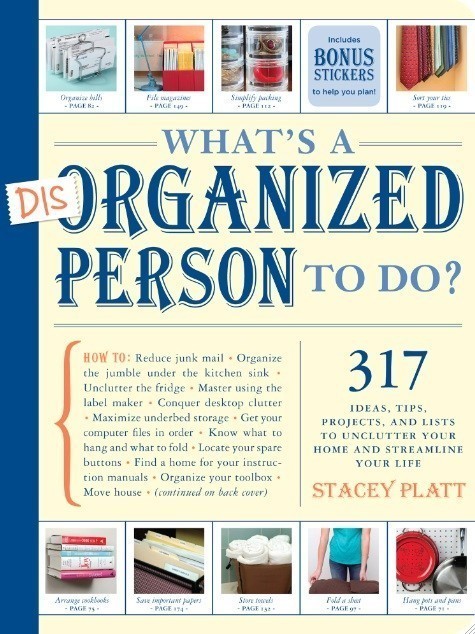 SUBSCRIBE TO & FOLLOW LIFESTYLE
We're basically your best friend… with better taste. Learn more