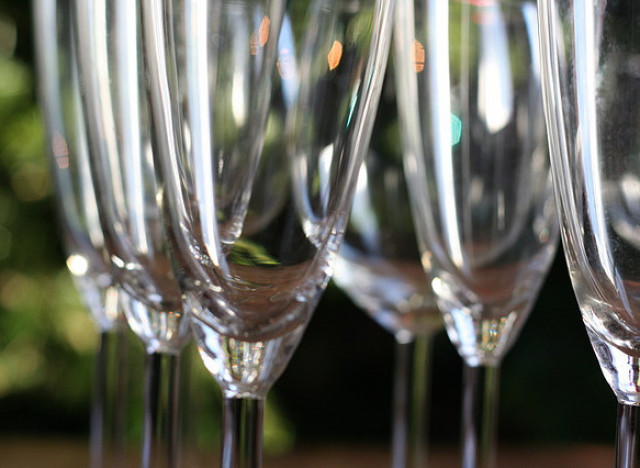 Flickr Photo by David Singleton
Take a five-step approach.
1. Keep basics in stock. These include a case of sparkling water, several bottles of red and white wine, and frozen gourmet desserts.
2. Plan an easy menu. A meal of pasta, a simple salad, and garlic bread is a no-fuss crowd pleaser.
3. Consolidate shopping. Avoid running around for wine, supplies, flowers, and specialty items. Keep most of what you need on hand and limit your shopping to fresh ingredients only.
4. Create ambiance. Nothing sets a mood like music. Create several dinner party playlists to choose from on your MP3 player or computer for different occasions and seasons.
5. Improvise table decorations. Use what's around. Instead of buying flowers, make a centerpiece by floating tea light candles in a vase of water. Garnish a fall table with multicolored leaves and acorns. Fill a bowl with lemons.
Need more party planning tips? Check out these articles:
Cocktail Party Plan For Under $50
Your Holiday Guide To Small Space Entertaining
The Basic Bar Setup
For more cleaning tips, check out What's A Disorganized Person To Do?