Whether you're headed to the Boston, Bali, Spain or San Francisco, let's face it, traveling these days is an uphill battle. Here's a round up of a few shortcuts to the coolest travel essentials of the season.
Baggage Claim
In a sea of so many same 'ol standard black bags on the luggage belt, Fontaine Maury helps you stand out from the crowds and locate bags with ease. While other travelers fight for pole position at baggage claim, kick back and watch your bags slide down the belt with personality and color. Choose from tote-ally cool, style savvy, monogrammed oversized luggage tags (www.fontainemaury.com). $12.50 a pair. Seriously, this one has your name written all over it.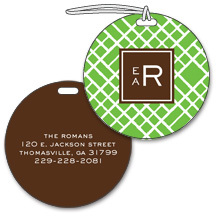 Classic Sun
Oh, how you love to text, call, Skype, and watch the latest episode of anything when en route to your destination. What you don't love? Forgetting to charge all that technology. There may be no outlet in sight, but don't worry your pretty little vacation head, the sun has you covered. Say adios to packing countless cords when traveling. The Classic charger from Solio (www.solio.com) charges over 3200 devices from cell phones, pdas, GPS, cameras, and MP3 players. $79.95.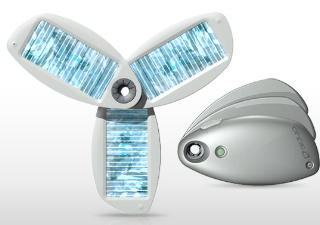 Cozy Cover Up
Somehow you manage to book a ticket, pack your bags and now it's just a matter of surviving the 15-hour flight to fabulous. My favorite shortcut to in -flight comfort is to cozy up to a delicate, soft, and easily pack able pashmina, which doubles as a perfect pillow or blanket. Swoop one up in any color that makes you drift off and arrive in style. (pieroneimports.com) $10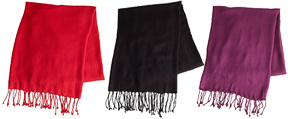 Excess Baggage
If you're like me and love to pack everything but the kitchen sink, it's time to get real and simplify. My new quick route to reality and streamlining is this handy compact digital scale from Flight 001 (www.flight001.com). I figure if I can save on hefty overweight luggage fees and weigh before I go, I've got that much more cash for cocktails. $28.00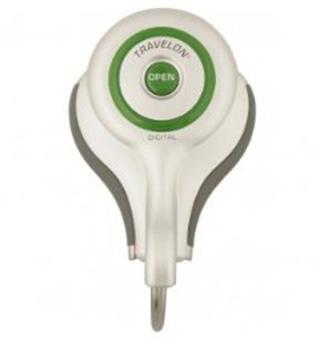 Full Coverage
While you splish splash about while bronzing beachside, the perfect solution to keeping devices, keys, and cash safe from water, sand and dust is Aquapac's (www.aquapac.net) waterproof cases. These 100% sealed plastic cases are made for ipods, Flips, Blackberry's and yep, even your digital camera. The LENZFLEX window on the back, allows you to take photos and video right through the case. Hello YouTube. From $28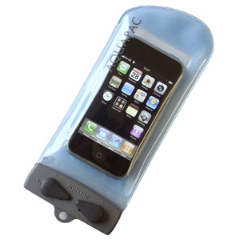 Now, sit back and relax, you'll be in Cannes soon enough.

For more shortcuts to style: @thebungalowpr

SUBSCRIBE AND FOLLOW
Get top stories and blog posts emailed to me each day. Newsletters may offer personalized content or advertisements.
Learn more