If you've been on the verge of sharing those three special little words, but can't seem to muster up the courage, these less than subtle gift ideas should trigger your inner cupid and help you cross over.
Relationship Manners
If you're ready to green light your relationship, give that special someone your undivided attention with this not-so-serious, service-blocking Phonekerchief (www.uncommongoods.com). This innovative hanky is made with silver fibers that effectively block all incoming calls and texts. "I'm not Tweeting" sort of says it all. $15.

Love on Toast
If after dark feels too cliché for the first "I love you" try expressing your love at breakfast with the Love on Toast stamp (www.fredflare.com). If you really want to go big, give yourself permission to stamp the whole loaf of bread and really drive the message home. $6.50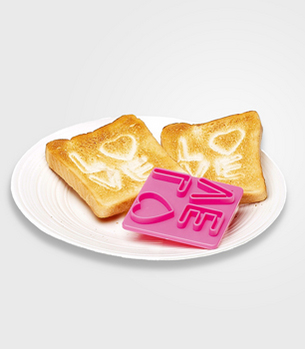 Stamp It Out
Is there anything more satisfying than the "ker-chunk"sound an old-school office stamp makes? Knock Knock (www.knockknock.biz) makes interesting, smart, well-designed gift and stationery goods that help you say what you mean and mean what you say with a sense of humor. Self-Inking stamps include: WTF, TMI, Deal With This, You Should Know, and other irresistible and irreverent messages that really tell it like it is. $10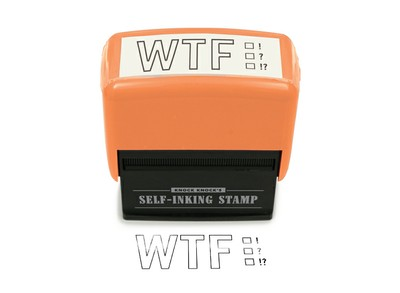 Liquid Courage
A quick, and easy way to add a splash of creative to your concoctions. The Dumpling Dynasty Happy Hour Kit (www.all-pop.com) contains four tin Darling Dynasty coasters, flamingo stirrers, Chinese-style cocktail parasols and a cool Asian cocktail guide--a perfectly packaged, intimate evening in a pretty box. $18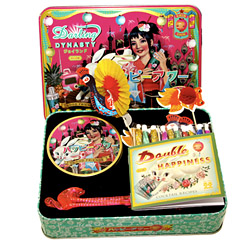 Sweet Sweet Love
For those who are slightly puzzled by love, this delicious message buys you a little bit of extra time to send your message. Put the pieces of this puzzle together (www.mrchocolate.com) to say those three special little words. Thinking about chickening out? You can always eat a piece and claim "incomplete set." $10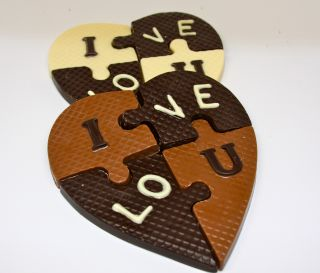 SUBSCRIBE AND FOLLOW
Get top stories and blog posts emailed to me each day. Newsletters may offer personalized content or advertisements.
Learn more