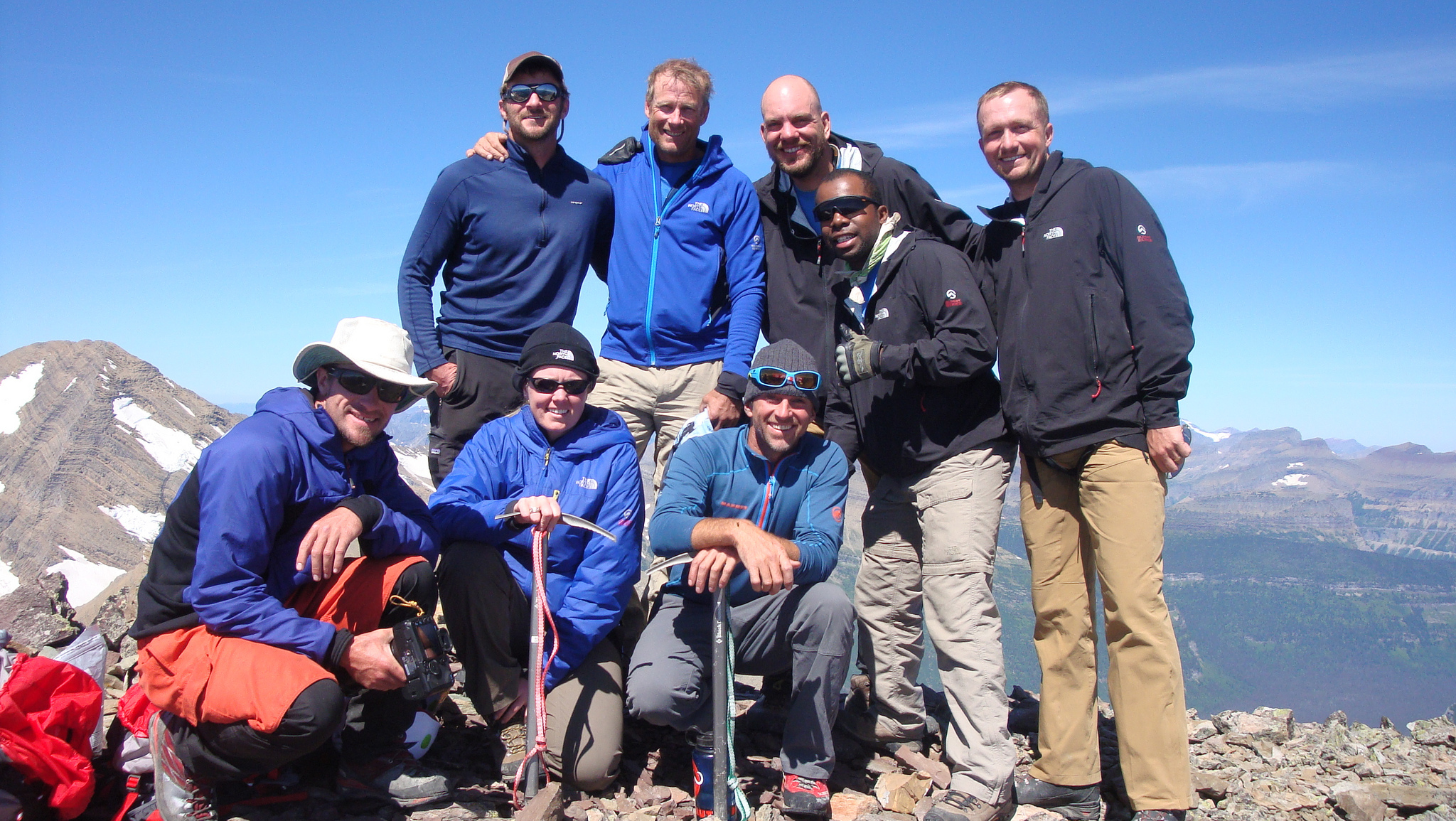 I've been struggling to concisely write about the experience the Climate Recon Team had in Glacier National Park earlier in early August. What do you say about eight great days in one of our country's most beautiful areas that doesn't sound cliché or trite? We were group of seven veterans enjoying and exploring the land they defended. We saw grizzly bears, black bears, marmots and the remnants of once massive glaciers that give Glacier National Park its name.
We climbed with Conrad Anker, recently named the #7 athlete in the world by Esquire. We learned about climate change from award-winning photographer Jim Balog. We all pushed ourselves farther and harder than we thought possible in one way or another. Everyone made a personal summit. Many stood atop Blackfoot Mountain and surveyed the world around them. We could see the Great Plains to the east and ranges waiting to be explored for nearly a hundred miles around in the other three cardinal directions.
In the moment, in the day to day of the expedition, the majesty of the place became almost normal. As if this is the way we were supposed to live, amongst such beauty and natural grace. Things did not always go well. These challenges however, are part of the joy in the journey. One team member got sick but battled through. Slopes were steep and rocks were loose. A few arms got scratched and knees got knocked. It rained. We ran out of Nutella two days too early. Self-arrests on ice and snow slopes were taught -- and then executed flawlessly 18 inches above a yawning crevasse. We all made it home. Success.
Conversations were made merry of combat and climb. We learned from the climbers and climatologists and they learned from us. Petty differences melted away far faster than the receding glaciers, while aching muscles seemed to hang around a bit longer. But no one cared, there was, as the saying goes, "Freedom in the hills!" And still, underlying the joy and liberty, the simple daily acts of bravery required in the mountains; there was something not quite right about the trip.
I kept looking around wondering if this would all last. Not the trip, I knew, as I always do that the trip had to come to an end. I was worried about the park itself and what its increasingly changing landscape meant to my future and the future of the nation I fought, still am fighting, for. There was a haze hanging low on the horizon most days from the fires in various forests surrounding the Park and the prairie I could see was parched with aching and dying crops.
The data clearly shows as well that the glaciers in the park are receding at rates beyond the normal variability of temperature increase and glacier melt. Will we be forced to change the park's name in years to come? We did not, however, come to save the glaciers; we came to see and discuss what the glaciers' size meant. And the hard truth is they are going away too fast, taking with them water storage for our country and a vital ecosystem that serves as an indicator for how the rest of our country is doing. The prognosis is not great.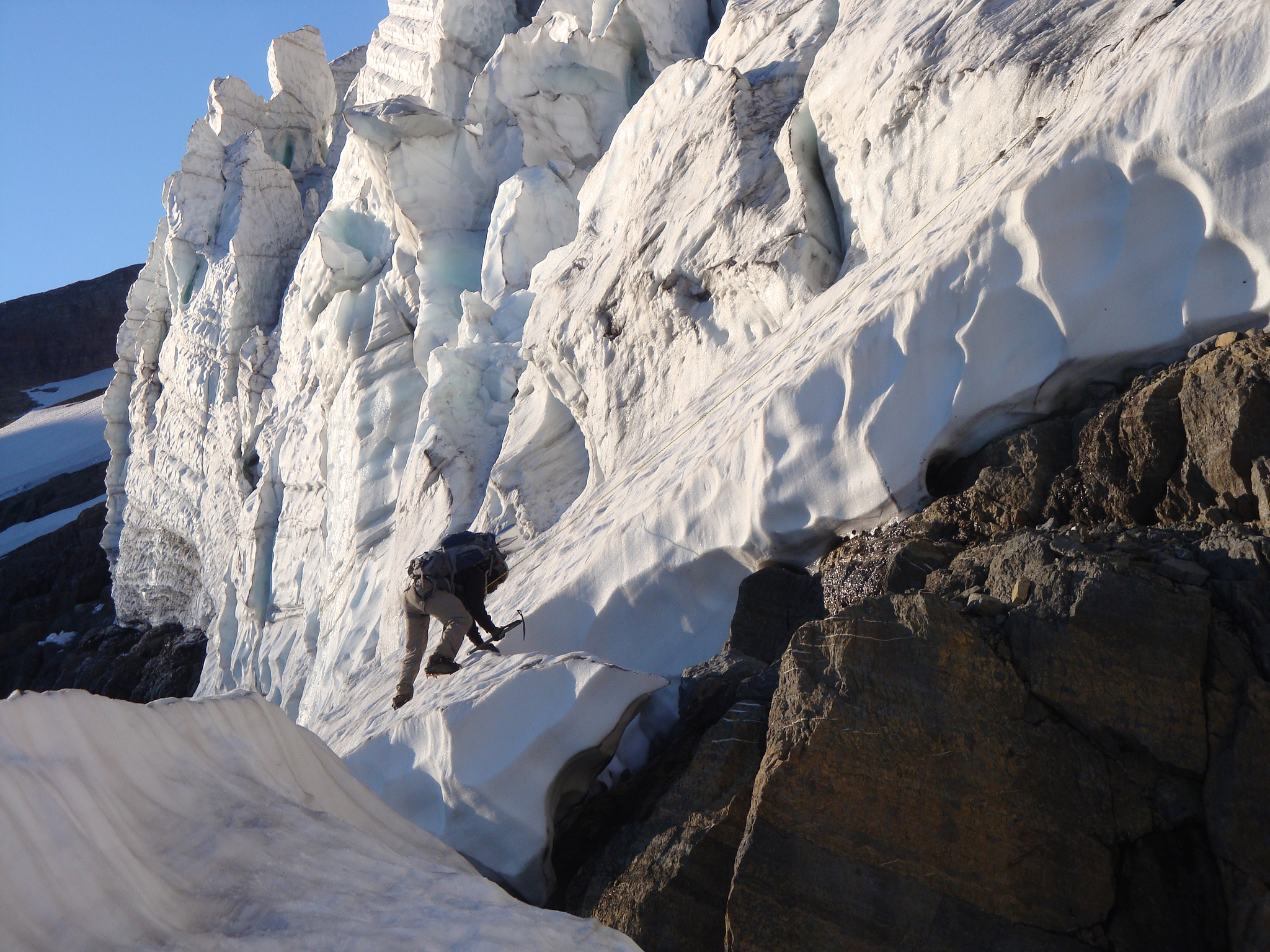 That does not mean, however, that we cannot heal our country and that individually, we cannot collectively all make a difference. When the chips are down, our great nation has routinely responded with aplomb and determination to make things right again. In these eight days in one of the crown jewels of America's park system, seven of us who fought for this country saw pretty clearly that the chips are down. So what can we do about it?
SUBSCRIBE AND FOLLOW
Get top stories and blog posts emailed to me each day. Newsletters may offer personalized content or advertisements.
Learn more