At a recent book-signing of Karl Rove's new memoir "Courage and Consequence", intrepid tweeter @OTOOLEFAN did some creative re-shelving: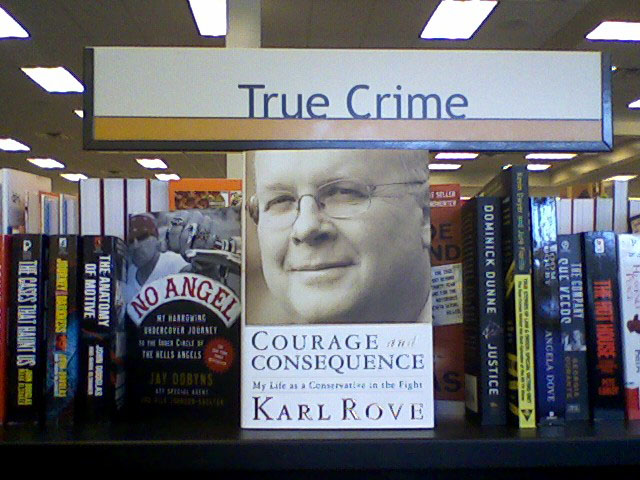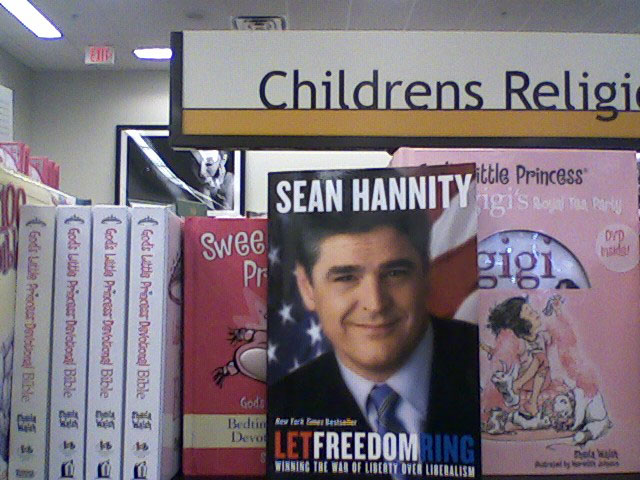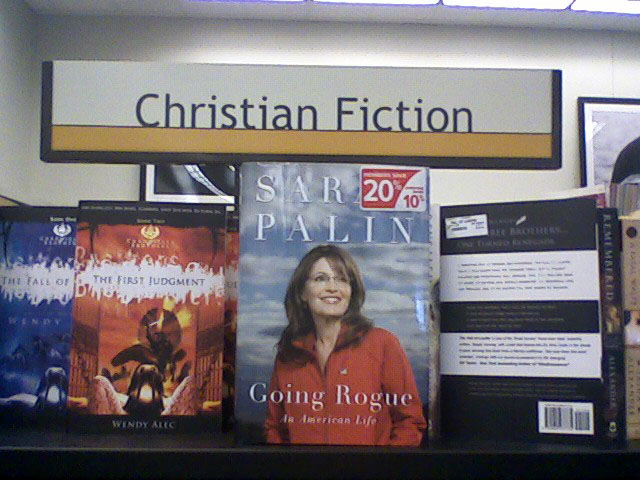 Our hero also risked the mark of the beast by shaking Rove's hand and even got Karl to make the book out to his twitter handle from which he unleashed a stream of live-mockery under the hashtag #GoingRove.
Thanks to @liberalchik for the photos! For video snark of the event, check out The Political Carnival.
-
Oh, Twitter? I'm on there too:
FOLLOW HUFFPOST