I was leaving Chelsea after a few gallery openings Thursday night when I passed not one, but three, 16-wheeler trucks each carrying a very large curved piece of steel on West 21st Street between 10th and 11th Avenues. I may have walked right by these industrial-looking sheets of metal if I had not overheard the word Serra from somewhere down the street. I quickly realized that the Richard Serra exhibition "Blind Spot Open Ended" at Gagosian had recently closed only a few feet from where I was standing.
And so it came to be that I witnessed a Richard Serra sculpture dismantled into pieces and lining a block and a half of New York City. On my walk home (and for many hours after that as I continued to show friends and colleagues the very fascinating and rather dark picture I had taken on my iPhone), I pondered the relationship between art and its context.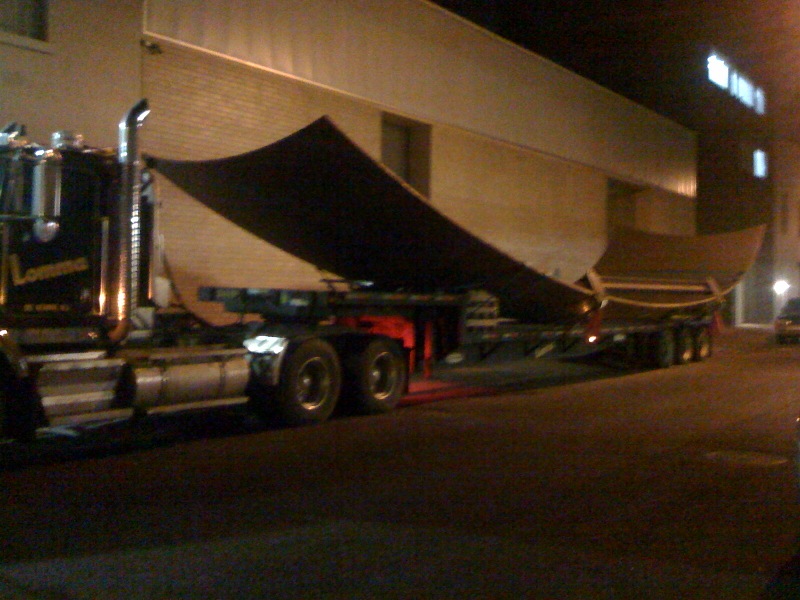 Removed from the gallery space, I would have possibly walked by the Serra sculpture without realizing what I was looking at because of the unexpected setting. Why was it that without the proper framework, I was momentarily blind to the art that was outside of the galleries I had just been in? On the other hand though, the artwork was no longer assembled or installed the way the artist had intended and so I wondered - was it still art? The sculpture had been deconstructed and decontextualized and I wondered what remained.
SUBSCRIBE TO & FOLLOW THE MORNING EMAIL
The Morning Email helps you start your workday with everything you need to know: breaking news, entertainment and a dash of fun. Learn more