Growing up in the South, I learned early in life that a lady never leaves the house without being properly "dressed," that is, with the daily requisites: a tasteful piece of jewelry, perfume, and, my personal favorite, lipstick.
In fact, my love affair with lipstick started when I was a wee lass and decided that my career ambition was to become an Avon Lady.
In my little mind, she had it all: an endless supply of lip gloss, skin-so-soft, and those scintillating little makeup brochures.
Fortunately, my taste in reading materials has progressed since then, but, every autumn when all the fall look books make their debut, I find a new lipstick color and fall in love all over again.
This year, it's Tom Ford's black orchid, which first piqued my interest when I read a piece by Plum Sykes in the September Vogue about Ford's new makeup line.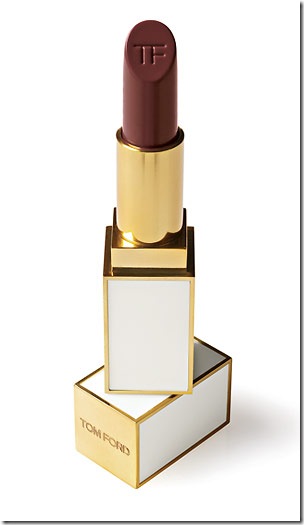 I went on a search for this enchanting color and found it at Neiman Marcus for $48.
When I applied it I found it even more decadently sexy than I had imagined.
True, it's gothically dark, but if you're confident, you can pull it off during the day, and, of course, a color this vampy was made to be worn early and often in the evenings.
As an alternative, I also like Estee Lauder's plum couture ($24 at your local department store), and if you're really hankering for a beauty bargain, try Revlon's black cherry, which I purchased from Target for $5.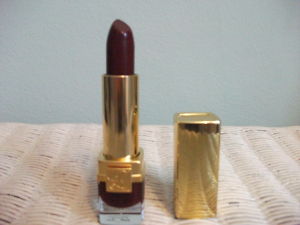 The Revlon doesn't have the endurance of the Tom Ford or the elegance of his sleek white lipstick case, but it captures the same glass of Merlot color that is so alluring.
You can really get your goth on by pairing the lipstick with Ford's black orchid perfume (warm and intoxicating and available at Sephora; prices vary) and Yves Saint Laurent's nail polishes in tuxedo gray and extreme purple, both $20 also at Neiman Marcus.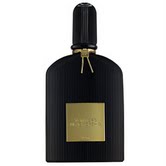 SUBSCRIBE TO & FOLLOW LIFESTYLE
HuffPost Lifestyle is a daily newsletter that will make you happier and healthier — one email at a time. Learn more