Oscar de la Renta, the senior statesman of top fashion designers, favored by first ladies for decorous state dinner gowns with a dash of red carpet glamour, made a rare public appearance in the nation's capital recently for his first Washington fashion show in several years at Neiman Marcus.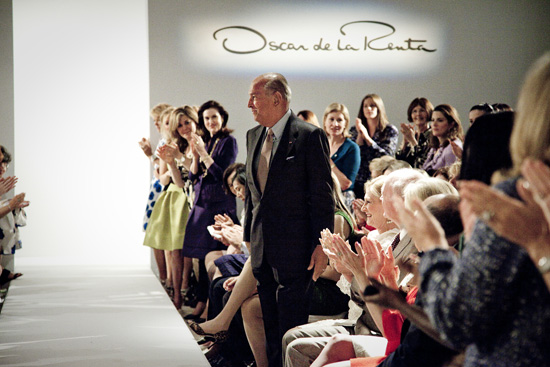 Although Michelle Obama was not present at event (we understand Mr. De La Renta did not meet with Mrs. Obama while in town. She has not worn his designs for her first two state dinners--or at all), Washington's well-heeled doyennes and Oscar devotees came out to see his fall collection and sip champagne while trading their favorite "Oscar" stories.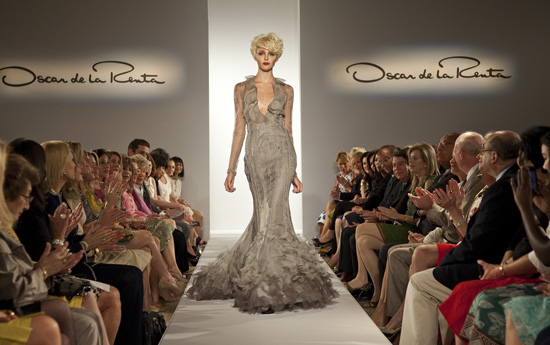 The seventy-something Mr. De La Renta, dapper as always in a perfectly cut suit, expressed his thanks to his dedicated flock, including philanthropists Jane Cafritz and Susan Pillsbury, and former Clinton administration social secretary and now Chief of Protocol Capricia Marshall, and made brief remarks about his love of Washington, especially in the full bloom of spring.

SUBSCRIBE AND FOLLOW
Get top stories and blog posts emailed to me each day. Newsletters may offer personalized content or advertisements.
Learn more