Me and Face The Grayson for July 22, 2010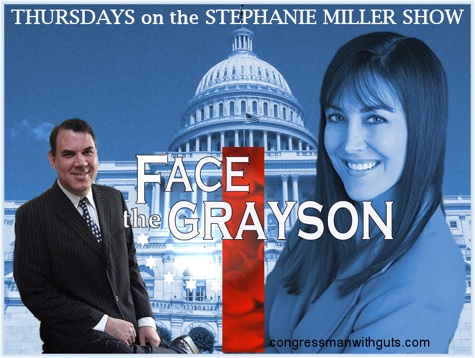 There were the only two elected officials in the room when the Supreme Court announced its radical decision in the Citizens United case -- and one of them was Congressman Alan Grayson.
Click on the sound clip below from this week's FACE THE GRAYSON to hear Alan reveal how happy the other one -- a VIP Republican -- looked when he heard the Court toss out 100 years of legal limits on corporate campaign money.
Visit stephaniemiller.com for more.