Rep. Alan Grayson on the STEPHANIE MILLER SHOW July 29, 2010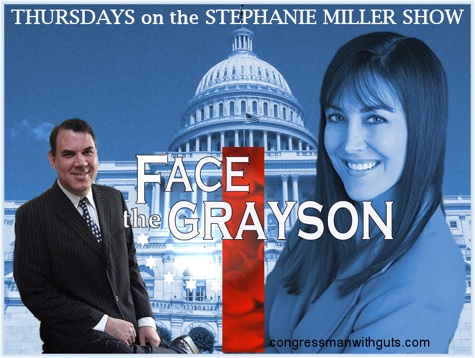 Click on the soundclip from this week's FACE THE GRAYSON below to hear Congressman Alan Grayson give a name to the "bizarre-o alternative universe where it's the best of times, the best of all possible worlds- and everybody is white, Republican, old and angry."
We discuss some strange threats Alan has received for "disturbing the mindset" of that universe by speaking out bluntly against the GOP's incompetence, hypocrisy and obstructionism.
According to Alan, some of his detractors seem to have confused our 'Congressman with Guts' with Rasputin, the resilient 'mad monk' in the court of the last Russian Czar.
Visit stephaniemiller.com for more.
SUBSCRIBE TO & FOLLOW THE MORNING EMAIL
Start your workday the right way with the news that matters most. Learn more