I must begin with the eye-controlled earphones.
The Japanese behemoth, DoCoMo put on a remarkable show in Barcelona this week at the Mobile World Congress with their latest innovation that will allow you to pump up the volume of your iPod or cell phone just by rolling your eyes. Skip a song, no problem, just look twice to the right. Pause? Look twice to the left. You can even do this with your eyes closed. But don't try this while driving!
Watching the demo, the crowd I witnessed were split between amazement and incredulity. Mostly the Anglo-Saxons snickering and snorting while the rest of the world was suitably impressed. Check out the video and see which camp you fall into. And this from a company that has pioneered the first-ever waterproof cell phone, allowing text-crazy teens the ability to keep in touch while in the shower or at the swimming pool. Progress comes in many guises -- not all to this parent's liking.
There were breathless releases of the new Windows Mobile 7 which really does appear to live up to its remarkable hype. Samsung seemed to have taken over the town with every construction site, taxi and nearby hotel, emblazoned with their logo and fancy new phones, particularly the Wave. And there was a complete exhibit hall devoted to apps and all the wondrous and slightly eccentric things developers are doing to attract eyeballs and dollars on the iPhone and other app-friendly platforms.
A small Norwegian start-up Bipper caught my eye. Created by a young mom with three kids, Silje Vallestad, this service offers an unusual yet creative solution to the problem of controlling what you kids see and on their mobile phones. They've perfected a wafer-thin adhesive card to sit on top of a phone's SIM card. This is connected to a web-based set of parental controls that can be fine-tuned based on a child's age and sensitivities. While I visited them, they had been nominated for at least two awards from the show organizers.
So the 47,000 faithful were not disappointed this year. If anything, there seems to be a bounce back in the step of the mobile industry having weathered the economic downturn in a fairly healthy state. At the invite-only Ministerial Programme that was run in conjunction with the conference, there was much talk of the remaining digital divide -- not just in developing countries, but also the stark contrast between men and women's uptake in these emerging markets. I had the honor of meeting Cherie Blair as she launched the Women & Mobile findings which showed that there remains a 21 percent gap between the sexes in these emerging markets, with much work to be done to close this inequality.
While we in the West obsess over the next gadget and mobile style statement, it's worth considering that access to mobile technology can mean the difference between living on $1 or $2 a day. Let's get more access where it's needed and while we're at it, put these devices into the hands of women in the developing world. And let's do it with our eyes wide open.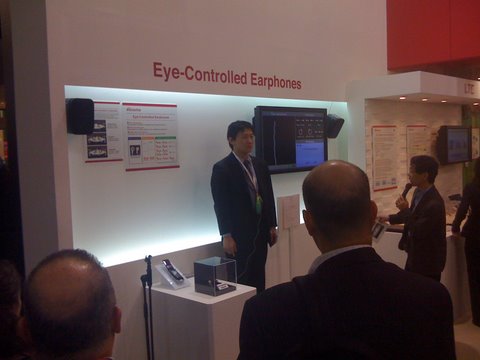 Follow Stephen Balkam on Twitter: www.twitter.com/StephenBalkam