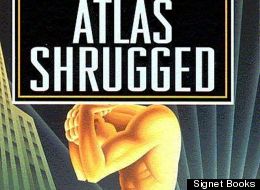 As the 2012 election approaches and our politics seems to dig deeper by the day into the muck and mire of petty partisanship, it may help to know that we have been here before. The United States has always been extraordinarily diverse, racially, ethnically, religiously, and politically. So our pluribus is forever threatening to overwhelm our unum. But there have always been Americans working hard keep our centrifugal nation from spinning apart--seekers after some sort of social glue to bind the nation together.
Some have argued that America is held together by a common creed or an American idea. But there is no such creed and no such idea. What we share is an informal canon of texts I refer to as "The American Bible," and a practice of arguing about them. These speeches, songs, and sayings are the holy writ of our public life, and the conversations and controversies they provoke are the rite of our republic. While the Christians have their Matthew, Mark, Luke, and John, we have our Washington, our Jefferson, our Lincoln, and our King.
As the 2012 election approaches, we would do well to return to these books and essays, letters and speeches--to listen to what Lincoln's Gettysburg Address might have to tell us about gay marriage or what King's "I Have a Dream" speech might say about affirmative action. But we shouldn't just heed what these thinkers say. We should heed how they say it--how (at their best at least) they thought of country first and party second, and in the process directed our common life toward conversations that are both civil and informed.
With these Americans and their "scriptures" in mind, here are my 10 "American Bible" classics to know for the 2012 election:
Stephen Prothero is the author of THE AMERICAN BIBLE: HOW OUR WORDS UNITE, DIVIDE, AND DEFINE A NATION, now available from HarperOne.
This sermon is where Reagan got his famous image of America as a "shining city on a hill." (though "shining" was Reagan's own flourish). But Winthrop was not all sweetness and light. He and his fellow travelers were entering into a covenant with God, but that sacred compact was conditional. If his people followed the admonitions of the Hebrew prophets and did mercy and justice to one another, then God would bless them. But if they ignored the biblical commandments and one another, then God would curse them. Today Americans seem to have forgotten that "if." To be God's chosen people now means to be something close to inerrant. Winthrop's sermon takes us back in my view to a form of American exceptionalism that has not yet collapsed into triumphalism.

If Harriet Beecher Stowe's Uncle Tom's Cabin gave us the Civil War, this pamphlet gave us the revolution. At a time when many were unsure about separating from Mother Britain (my hometown of Barnstable, Massachusetts, voted against the Declaration of Independence), Paine offered his readers not only reasons for independence but righteous rage against the British crown. "We have it in our power to begin the world over again" may not sound like a conservative talking, but this line of Paine's was a favorite of Reagan's.

No letter in U.S. history has stirred up such a hornet's nest. Here Jefferson speaks of "a wall of separation between church and state" and in 1947 (in Everson v. Board of Education) the Supreme Court worked that metaphor into its interpretation of the First Amendment. The Democrats used to side with Jefferson here, arguing that religion is a private matter that has no place in the rough and tumble of politics. But now that the Democrats have gotten right with God, the only real question seems to be how cozy church and state should be.

Americans have never really loved this song, which was written in the midst of the War of 1812. It is, after all, a military song that takes aim against one of our most stalwart allies: Great Britain. And though it's based on a popular British drinking song, it is almost impossible for mere mortals to sing. Whitney Houston was no mere mortal of course, and she performed the most stirring rendition yet (at Super Bowl XXV). For a non-vocal performance, however, give the prize to Jimi Hendrix, whose electric guitar at Woodstock transported the song to the Vietnamese battlefield, complete with incoming ordinance and exploding grenades.

In this era of petty partisanship, we need Lincoln more than ever. In this, his most theological speech, delivered at the close of the Civil War, Lincoln meditated on the inscrutability of Providence and called for national unity: "With malice toward none, with charity for all, with firmness in the right as God gives us to see the right, let us strive on to finish the work we are in, to bind up the nation's wounds, to care for him who shall have borne the battle and for his widow and his orphan, to do all which may achieve and cherish a just and lasting peace among ourselves and with all nations."

The man who gave us "White Christmas" and "Easter Parade" also gave us a much more singable alternative to "The Star-Spangled Banner." Popularized by Kate Smith in 1938, "God Bless America" became post-9/11 America's unofficial national anthem. The title phrase is now something of a mantra for presidents and presidential candidates alike. How do you know the speech is over? When the candidate asks God to bless the nation.

The words "under God" were added to the Pledge in 1954. And here at least the two candidates see eye to eye. Both will recite the Pledge dozens of times. And each will say "under God" without apology. As the Democrats finally learned after the 2004 Bush/Kerry election, there's no sense being the anti-God party in a nation in which more than 9 out of every 10 voters believes in God.

Beloved by many Republicans for her fierce defense of laissez-faire capitalism and her fiercer denunciation of the welfare state, Rand has been in the news lately because of her atheism and egoism. Can Republicans have their Rand and their Jesus too? Not, in my view, if you take either Rand or Jesus seriously. But this novel does provide the most extended rant against the welfare state and the most fevered defense of economic liberty in American letters.

The second greatest speech in American history (after the Gettysburg Address), "I Have a Dream" is now invoked by both the left and the right. It begins with a prepared address in which King refers to the Declaration of Independence and the Constitution as promissory notes guaranteeing each and every one of us "life, liberty, and the pursuit of happiness." But America had not made good on this promise, King said, so he and hundreds of thousands of other Americans had come to Washington to cash the check. But King eventually diverged from his prepared speech and began to improvise on his dream of an America in which all God's children of every race and religion would be truly free. Today, Rush Limbaugh and other conservatives quote King's line about his children being judged not "by the color of their skin but by the content of their character" to argue against affirmative action. So this speech lives both on the left and on the right.

After Washington decided not to seek a third term as president, he delivered a farewell address that accented three main themes. First, he commended religion as "pillar" of good government. Second, he advised us to conduct our foreign policy without indulging either our love or our hated for other countries, since to do either "is in some degree to become a slave . . . to its animosity or to its affection." Finally, he warned in the strongest possible terms against the "mischiefs of the spirit of party." Aware that some were beginning to put the interests of their political party over the interests of the nation, he told us that factionalism was a "fire not to be quenched" ever threatening to consume the nation. I for one take that warning seriously, and fervently hope that our forty-fourth president, and the man who would succeed him, do too.