Horizon 1 are mature businesses.
Horizon 2 are rapidly growing businesses.
Horizon 3 are emerging businesses.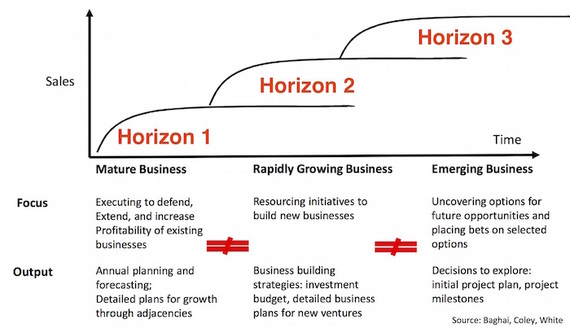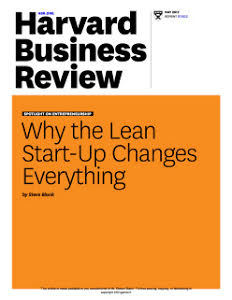 a new, Lean version of the Three Horizons of Innovation
an ambidextrous company, and
a way for existing organizations to build and test new ideas at blinding speed
Horizon 1 activities support existing business models
Horizon 2 is focused on extending existing businesses with partially known business models
Horizon 3 is focused on unknown business models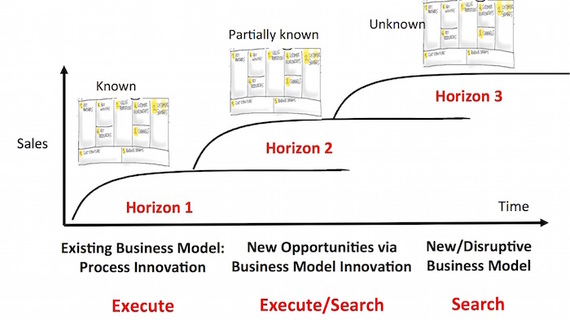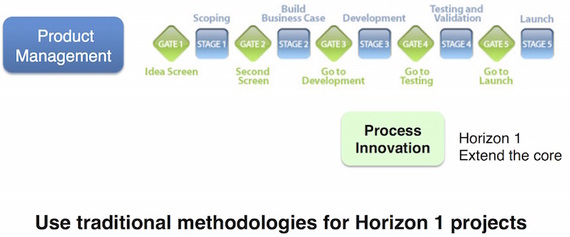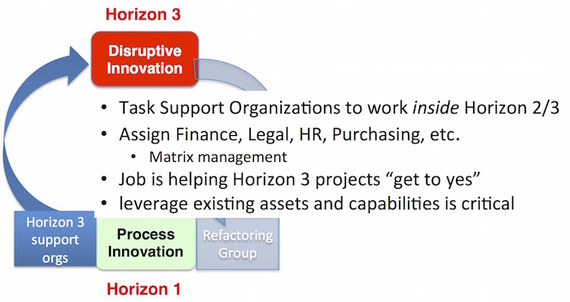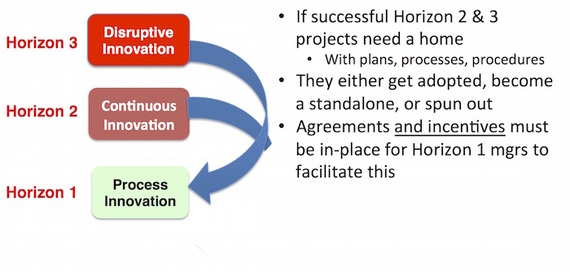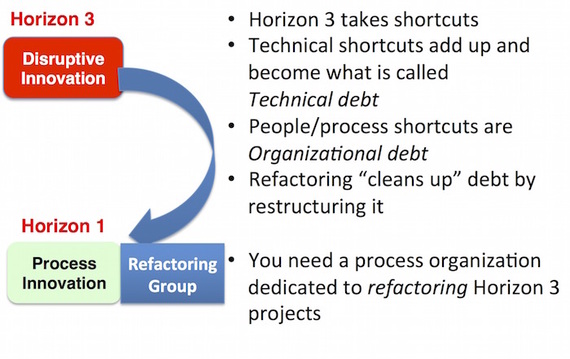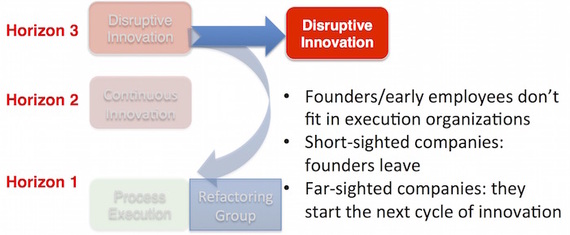 Lessons Learned
Corporate Innovation needs Lean tools
When combined with the business model canvas, the Three Horizons of Innovation provide a framework for corporate innovation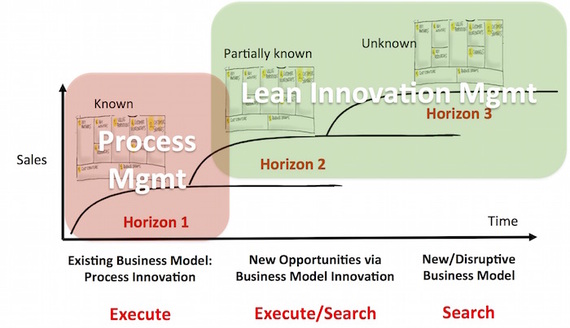 Horizon 2 and 3 (new/disruptive innovation) are run with Lean Startup speed and organization
Lean Innovation management combines Three Horizons of Innovation with the Lean Startup to deliver an Ambidextrous Organization
The entire organization must be incented to value and embrace not only continuous improvement but also successful innovations
Result: 10x the number of initiatives in 1/5 the time
SUBSCRIBE AND FOLLOW
Get top stories and blog posts emailed to me each day. Newsletters may offer personalized content or advertisements.
Learn more