I just spent a few weeks in Japan and China on a book tour for the Japanese and Chinese versions of the Startup Owners Manual. In these series of 5 posts, I thought I'd share what I learned in China. All the usual caveats apply. I was only in China for a week so this a cursory view. Thanks to Kai-Fu Lee of Innovation Works, David Lin of Microsoft Accelerator, Frank Hawke of the Stanford Center in Beijing, and my publisher China Machine Press.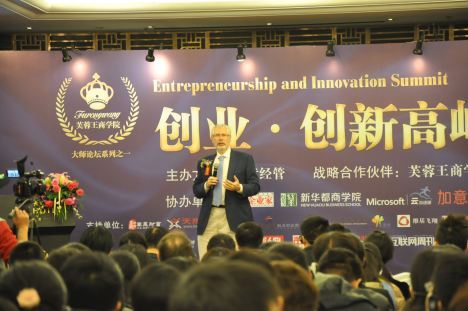 The Rise of Chinese Venture Capital
China's move away from a state system that solely depended on a command and control economy started in the 1990s. The first wave of startups began when R&D centers and universities began to provide the technology and seed capital for new startups that were spin-outs or spin-offs. This could be a group of individuals leaving a university or research center or an entire department leaving. For example, in the 1990's 85% of the start-up funds of the new technology companies founded in Beijing came from the research center or university they left.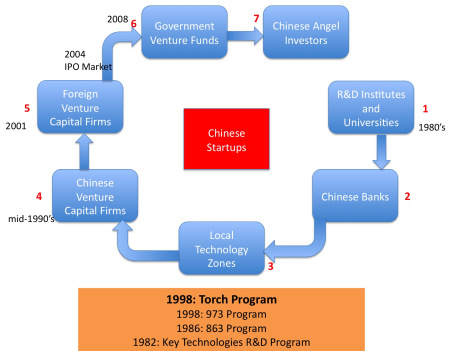 The second wave of technology investors were Chinese banks, who provided the majority of the later stage investments in the Torch Program. By 1991, 70% of the Torch funded startups were getting bank financing for expansion and later stages of the new ventures, with local governments acting as guarantors. Like the U.S. SBIR and STTR programs, the Torch Program's funding for new ventures was limited to seed funding the front end. Being designated as a Torch Program startup gave banks comfort to provide loans to these ventures for technology commercialization.
Technology zones with Science and Technology Industrial Parks were the third source of support for new ventures. Inside the zones were Torch Technology Business Incubators with startups licensed by the local governments. These local governments financially supported the startups because, by locating in these zones, the new ventures were seen as contributing to local economic development. This helped the startups qualify for funding from banks and venture capital firms.
By the mid-1990s, Chinese leaders realized that the Torch program couldn't be the source of all capital for startups. At the same time neither banks nor local governments had the cash to finance startups on the scale the country needed. The problem was that in China the government didn't recognize venture capital firms as a legitimate organizational type. The founding of domestic VC firms began with the establishment of local government-financed venture capital firms (GVCFs), followed by university-backed VC firms (UVCFs). (The State Science and Technology Commission and the Ministry of Finance formed the China New Technology Venture Investment Corporation in 1986, but it was a government agency supporting national technology venture policy objectives, rather than a profit-oriented private enterprise. It went bankrupt in 1997.)
A few foreign VC firms like IDG Capital Partners entered China in the early 1990s. Gradually, from the mid-1990s, the perception of venture capital shifted from its being a type of government funding to being a commercial activity necessary to support the commercialization of new technology. But it wasn't until 1998 that corporate-backed VC firms could be established, and that started a wave of VC funds backed by government, corporate and foreign capital.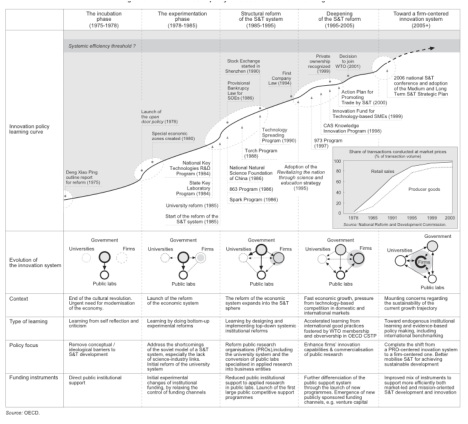 Investing in China Today
Fast forward a decade, today the Private Equity and Venture Capital business is booming in China with over 1000 firms actively investing. Most of the early deals were done by offshore venture funds - with their fund registered in countries outside China and using dollars. The latest trends are as Renminbi ("RMB") funds (the Renminbi is the official currency in China.) In the past foreign funds who wanted to invest in China had to set up funds using dollars with complicated offshore structures with exits through offshore listings. The Renminbi funds have fewer restrictions on what industries the fund can invest in, less regulatory oversight and access to listing a portfolio company in China. There are two types of Renminbi funds: domestic funds and foreign-invested funds. Domestic Renminbi funds are fully owned by Chinese investors, while foreign-invested Renminbi funds may be partially or fully owned by non-Chinese investors. Both types of funds are organized under Chinese law and use Renminbi to invest in Chinese companies.
The other big change was the creation of ChiNext, China's equivalent of NASDAQ stock exchange for start-ups, in 2009. The market was created to provide startups and their investors liquidity. Over 100 startups were listed on ChiNext the first year of its launch at sky-high valuations (average of 66 times earnings.) About 60% of the startups listed on ChiNext were backed by Renminbi funds, making the investors of these funds one of the main beneficiaries of the exchange.
The next posts Part 4 Zhongguancun in Beijing - China's Silicon Valley and part 5, the Gold Rush and Fire Extinguishers describe the Beijing entrepreneurship ecosystem. Lessons Learned
China's venture capital system has made a remarkable journey from the "state owns everything" to the free market
It's done it in a series of evolutionary stages, each new one learning from the last
This Blogger's Books and Other Items from...
SUBSCRIBE AND FOLLOW
Get top stories and blog posts emailed to me each day. Newsletters may offer personalized content or advertisements.
Learn more