Although Venezuela's inflation has soared (see "Up, Up, and Away"), Venezuela is not experiencing a hyperinflationary episode -- yet. Since the publication of Prof. Phillip Cagan's famous 1956 study "The Monetary Dynamics of Hyperinflation," the convention has been to define hyperinflation as when the monthly inflation rate exceeds 50 percent.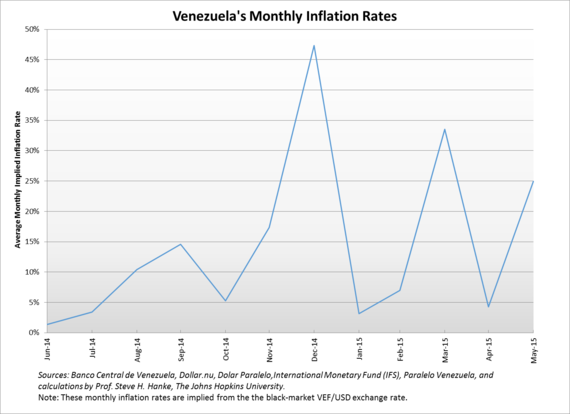 SUBSCRIBE AND FOLLOW
Get top stories and blog posts emailed to me each day. Newsletters may offer personalized content or advertisements.
Learn more