What happens to relationships in the stress of a small business? Why is it worth it, and how should you prepare?
Todd Marks struck gold in 2010 with Mindgrub, a software innovation company that has expanded into mobile apps, gaming and visual mapping. Through the journey of entrepreneurship, he's had four kids, a divorce, and several rock-bottom experiences. Todd shares the hardships -- from not meeting payroll to a crumbling marriage -- and tips on making it through.
As an entrepreneur, setting up in my basement with four kids, there were a lot of times when I ate nothing but the dollar menu. If you've got a full belly when you're first setting up your business, you're not doing something right.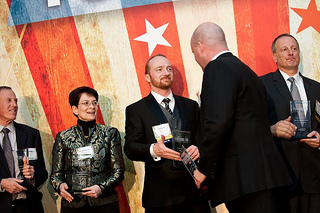 Todd at the EY Maryland Entrepreneur of the Year award reception
Steve Mariotti: Tell me about your path to entrepreneurship.
Todd Marks: I started as an educator. I've always understood how people learn and digest information, so I was drawn to teaching. My first entrepreneurial itch came in 1999 when I helped launch Digital Organism LLC. My wife and family were tremendously supportive. Unfortunately, the company was just short of the tech boom -- for years, we struggled through, waiting for the day it would take off. Finally, with my kids hungry and us at the brink of foreclosure, I had to turn in the towel and head corporate.
After several years in and out of different companies, I accepted a position as an IT consultant for an agency in NYC. They had me on assignment in Chicago. I remember sloshing through the worst winter in Chicago, working all day, every day with a half-hour long lunch. This is when iPhone apps really took off. I'm a programmer, and I had to wear a suit and tie to work every day. This just wasn't for me.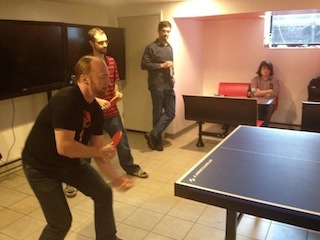 Todd at the Mindgrub offices
I quit as soon as the market looked ready.
By that time, my wife was no longer in support of a new endeavor -- with good reason. We knew we would be poor again. There was a year I only saw my family on the weekends working in Chicago though, so quitting and starting Mindgrub gave me an opportunity to be back with my family.
She was lonely and resentful, and told me she wanted a divorce. At the beginning of Mindgrub, we didn't have enough money to pay for the attorneys. We had to wait sometime. She was one foot out the door -- and that was the end of my marriage.
SM: Why did you want to be an entrepreneur?
TM: I have an addictive personality. In college, it may have been alcohol and rock and roll. But now, it's that rush that you get as an entrepreneur. Those ups and downs -- putting out fires at work and constantly searching for opportunities to innovate. I'm addicted to it. And I need the freedom to do whatever I want to do at any given moment. An entrepreneur wants to control their destiny, not just be a cog in somebody else's wheel.
SM: What effects did entrepreneurship have on your family?
TM: Right before starting Mindgrub, I was traveling to NYC and Chicago every week for the better part of three years. It really tore me apart, being away from my kids that long, so starting a company from my basement seemed like a better life. Little did I know how difficult it would be and that it would cause additional strain on my family.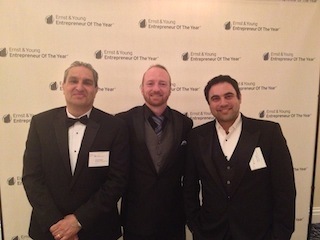 Todd after getting nominated for the EY Maryland Entrepreneur of the Year award
SM: There is a dark, painful side to entrepreneurship. I've always thought there should be training for the family.
TM: My wife and I were married in a Roman Catholic Church and spent months and months going through marriage training. But we needed more--the main reason my relationship failed is because I'm an entrepreneur and value hard work, while my wife struggled to find herself once all the kids were school age. At that point the inequality in our days strained the relationship and we stopped seeing eye to eye. In marriage courses they teach you things such as understanding each other's needs, how to communicate effectively and how to grow closer through conflict resolution. These things are also very relevant to living with an entrepreneur, but are often overlooked and rarely taught in that context. At one point we met with a psychologist who specialized in working with business owners, but we never seemed to get beyond communication 101 and progress to more deeper conversations about the trials and tribulations of working as a team while one partner operates a business.
SM: How is your relationship with family now?
TM: My kids and I have a lot of fun now. I put a computer lab in the house as well as an art room in spaces my wife used to use. We also added an Xbox station and several play areas so we keep it fun and light.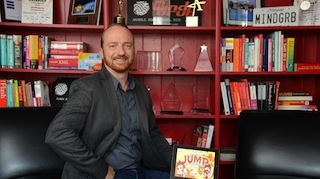 I have a girlfriend now and we are a team. We're both entrepreneurs, but we spend as much time together as possible -- being with her is never work. She runs her own businesses and it's really nice to have someone who can relate to what I go through.
Unfortunately my ex and I are barely on speaking terms. We communicate enough to manage handoffs with the girls and to coordinate their activities, but I think our relationship will never recover.
SM: What have you discovered regarding intimate relationships?
TM: You need a partner who either is willing to sacrifice everything and be your support through the storm, or date another entrepreneur who understands the lifestyle.
My girlfriend owns a restaurant, catering service and teaches kids' cooking classes -- she's an entrepreneur and understands. If she needs to go into work on a Saturday, I will take her kids, no problem, and she does the same for me. If you're going to be dating someone that doesn't understand -- that's not blindly supportive of your work -- you're going to have that riff in your relationship.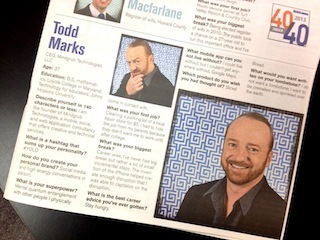 A recent feature on Todd in the Baltimore Business Journal
SM: Three tips for entrepreneurs going through a business failure -- how to keep your relationships and family
TM: My tips are: 1) At the end of the day, family comes first. Although it seems like a successful business will make everything else fall into place, it can crumble your family without you knowing it is happening. Find a balance for family time -- include them in what you're doing, or take time from what you're doing so you can include them. The key is staying close -- physically and emotionally. For me now, once a week, we shut off all devices, talk over dinner, and then play Xbox together. It's family night.
2) Save up enough money prior to starting the business so that you can live off those savings. It can take a long, long while before the cash starts to come in.
3) Make sure the contracts you do take on and the clients you align yourself with are able to pay their bills. Just because the contract gets signed does not mean you will actually be able to collect on the payments. Its better to have less work that pays well, then a lot of work that you might not be able to collect on.
Special thanks to Maya Horgan and Lauren Bailey for their assistance on this article.