For the first time in the city's history, NFTE sponsored an event, "Made in Los Angeles" to connect up-and-coming entrepreneurs with key Los Angeles-based business leaders. It was the kick-off event for Global Entrepreneurship Week, which took place from November 18th to the 22nd.
NFTE cracked entrepreneurship wide open in Los Angeles and since launching in 2007, NFTE Greater Los Angeles has reached over 7,800 students from low-income communities with entrepreneurship education programs relevant to the real world.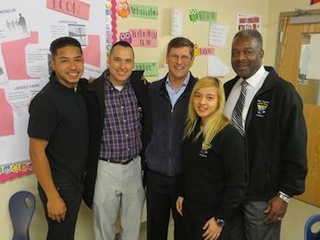 NFTE's latest program launched at Alliance Bill and Cindy Simon Tech Academy, pictured with the founder at center.
On November 14th, NFTE Greater LA hosted its inaugural "Made in LA" event, produced by E-Council (Junior Board) member Nicholas Shum, from TaskUs. He said:
NFTE is an organization that brings the gift of entrepreneurship to classrooms in low-income communities. Through our first annual 'Made in LA' event, we were able to gather together a few of LA's top entrepreneurs to bring additional exposure to our efforts.
"Made in LA," presented entrepreneurs from style, fashion, technology to Korean BBQ.
According to "Made in LA" panelist Mark Manguera, Co-Founder and CEO Kogi BBQ, "If L.A. had a song, you'd hear it in the first bite. If L.A. had an anthem, you'd find it in your first meal."
NFTE is lucky to have a strong leader in LA--Estelle Reyes, and a great program that consistently produces great outcomes for our students! In fact, the LA team is known for providing a rigorous mentoring schedule for students in addition to the educational supports NFTE requires. Estelle interviewed "Made in LA" panelist Mark Manguera, Co-Founder and CEO of Kogi BBQ about what made the Made in LA event so spectacular.
Estelle Reyes, Executive Director of NFTE-Greater Los Angeles.
Estelle Reyes: What are your thoughts on the "Made in LA" panel discussions?
Mark Manguera: The Made in LA event was truly one of a kind. The team did an amazing job organizing and executing the event. The discussions were honest, relevant, and specific.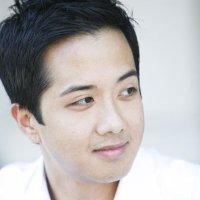 Mark Manguera, Co-Founder & CEO of Kogi BBQ
ER: What core issues in the discussion did you feel keenly about?
MM: NFTE is an organization designed to help promote a better future for kids through the spirit of entrepreneurship. The nuts and bolts of the evening's talks all circled back to the same selfless goal to guide our kids to one day open their own businesses.
ER: If there's one core message you wanted attendees to walk away with, what was it?
MM: That it's okay not to know it all, but its not ok not to give your idea a try.
*****
Estelle and her team didn't stop with this event, though: the week of Nov 18th-22nd, 2013, Global Entrepreneurship Week, saw their LA-based entrepreneurs inspiring students in 58 NFTE classrooms throughout Los Angeles.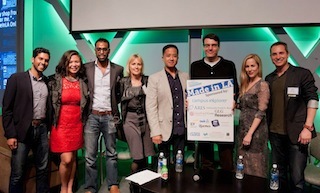 From L to R: Kiran Rao, NFTE E-Council Chair; Estelle Reyes, NFTE Greater LA Executive Director; Moderator Rishi Roongta, VP of Pritzker Group Venture Capital; Panelists: Deanna Kangas, President of Strategic Growth, former CEO of Stila Cosmetics; Mark Manguera, Co-Founder & CEO of Kogi BBQ; Chris Swain, USC; Alison Beal, Co-Founder of StyleSaint.
SUBSCRIBE TO & FOLLOW MUST READS
The internet's best stories, and interviews with the people who tell them. Learn more