In a major win for all consumers, Democrats in the House of Representatives voted Thursday to put Rep. Henry Waxman of California in charge of a key panel that will have oversight over global warming issues in the new Congress.
He'll head the House Energy and Commerce Committee, replacing Michigan Democratic Rep. John Dingell, 82, the most senior member in the House. Waxman is probably best-known for his tenacity in taking-on the tobacco industry and developing many rules concerning their manufacture and, especially, their sale. Waxman will demand better mileage, lower emissions and more safety from Detroit-made vehicles.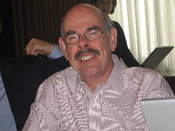 (Henry Waxman will be a pit bull, but without lipstick, for working with Detroit to try and save the US auto industry).
In front of two House committees this week, the Detroit Three were represented by their respective CEOs, Chrysler by Robert Nardelli, Ford by Alan Mulally and GM by Richard Wagoner. Their testimony was that they believe the crisis in their business is all about tight credit, forcing consumers who want to buy cars and trucks to wait until the economy comes back.
They still refuse to take any responsibility for making vehicles which many Americans simply don't want to buy. Poor product has been Detroit's problem since the middle of the 1970s, the same time that Japanese-made cars entered the U.S. market, when many consumers had their first experience with better reliability. Also, Japanese cars included many items, such as rear window defoggers and dual side mirrors, as standard equipment, things which had always been expensive options on Detroit's vehicles.
And it's been a severe downhill run for Detroit ever since.
What the economic crisis really did create was a sense of urgency for "saving Detroit," which resulted in the Detroit Three chiefs put on public display under the glare of TV lights in front of Senate and House committees, and what America saw, they didn't much like.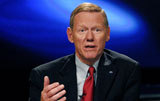 (Ford CEO Alan Mulally painted a fairly rosy picture of his company's current situation in front of Washington committees; while GM and Chrysler had no product introductions or press conferences at the Los Angeles Auto Show last week, Ford displayed a 2010 Mustang, with even more horsepower, and gas/electric hybrid versions of the Ford Fusion/Mercury Milan).
Bottom line: Detroit's Three were eventually going to be in this predicament, world monetary crisis or not. Detroit's current line-ups of cars and trucks continue to be more and more irrelevant to consumers' needs, while European and Asian carmakers are well on their way towards offering gas/electric hybrids and clean diesels throughout their product lines.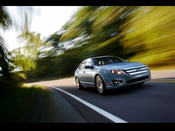 (Here's what caused about the only excitement from Detroit at the LA Auto Show: Ford's 2010 Ford Fusion gas/electric hybrid. It's been a long time in coming, and we hope it does well).
When ABC News caught all the Big Three witnesses and their staffs, each arriving in Washington in private corporate jets, they not only looked arrogant and selfish, the world saw that Detroit's leaders are arrogant and selfish. GM has said that they'll sell two of their eight jets, but those jets are the ultimate Detroit perk, and no one will give them up easily.
A gas/electric hybrid 2010 Ford Fusion (and its cousin, Mercury's Milan), which were unveiled for the first time at this week's Los Angeles Auto Show, a 2008 Chevy Malibu hybrid family sedan and Silverado hybrid truck, and literally nothing new from Chrysler in either hybrid or clean diesel technology, tells the tale of Detroit's ongoing failure to address the reality of their problems, poor products.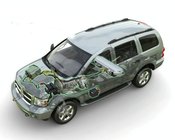 (Chrysler made a lot of noise about the "Hemi Hybrid" V8 engines in their Dodge Durango, seen above in a cut-away view, and Chrysler Aspen models. But in deciding to close the one plant which makes them, in Newark, Delaware, at the end of this year, those two nameplates could win the prize for "shortest-lived automotive models").
You can't sell a green line-up if you don't make green cars and trucks.
With improved mileage, government oversight and spelling out how the loans would be repaid, Congress - and Detroit - may be on their way to creating a workable plan for Detroit, Washington - and all of us, too. It all depends on Detroit's ability to come up with plans which are realistic and forward-looking.
While no carmaker in Europe or Asia is as yet suffering as badly as the Detroit Three are, tight credit, which became a problem thanks mostly to the sub-prime mortgage debacle in the U.S., is becoming more of a problem worldwide, hurting vehicle sales in every market.
In Europe, GM subsidiary Opel became the first German carmaker to call for help when it approached their federal and state governments last week, asking for state loan guarantees.
Also, as reported in "Local - Germany's News in English," German Chancellor Angela Merkel said she wants to make sure aid to the U.S. auto industry will not put Europe's own auto companies at a competitive disadvantage.
"We will not let Opel go under... North Rhine and Westphalia states will put forward guarantees along with the other states and the federal government," said state premier Kurt Beck, whose German state has many carmakers and suppliers.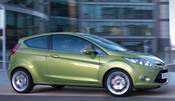 (Here's the 2009 Ford Festiva, a car sold in Europe but not - as yet - in the US. Wouldn't it make sense for Ford to sell such a smart-looking car here?).
Opel has plants in those two states as well as Thuringia and Hesse. Hesse state premier Roland Koch says his government will offer half a billion Euros in guarantees, and the money will be coming soon. This will affect not just Opel but its suppliers too, which together employ 50,000 people in Hesse state alone.
In China, carmakers are asking for government assistance, but they don't want cash to bail them out; what they seek are new rules and regulations governing support for their sector of the economy, according to Business Week.
That support, they say, could come in the form of subsidies for technology development, easier-to-meet standards and better protection from intensifying competition.
How much protectionism should be included when the bill to help Detroit is finalized? And how much should be included in the plans of other countries to help their auto industries?