Join us LIVE Saturday and Sunday at 5pm Pacific time on www.TalkRadioOne.com for our exclusive LIVE motoring and motorsports talk shows!
Steve Parker's The Car Nut Show
Saturday starting at 5pm Pacific
Some good news for a change from the world of domestic cars: GM is re-hiring 900 workers for their Lansing, MI crossover plant ... and Dodge is re-opening their Viper plant, of all things! Makes sense - expensive car with a TON of profit built into it ... Plus the rumor is Fiat will use the existing Chrysler 300 sedan platform for their new large car. And John McCain tweets he's buying a Ford Fusion hybrid. Also, for over a decade the biggest auto event in the world has been the Woodward Avenue Dream Cruise on that legendary road which runs from downtown Detroit to the city's 'burbs ... but this year there's trouble brewing. Learn the details! And Steve reviews the new less-cost-than-a-Prius Honda Insight gas/electric hybrid. Be sure to call-in and join the action!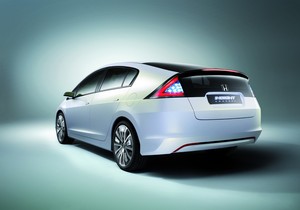 Honda's new Insight gas/electric hybrid is priced fully-turned-out at under $24,000
Steve Parker's World Racing Roundup
Sunday starting at 5pm
We talk with racing journalist/ex-racer Kurt Hansen about everything and anything in the world of motor racing. Several Formula 1 teams have announced a new "breakaway" series, which has become something of an annual event in that sport. F1 is in the UK this weekend. NASCAR driver Jeremy Mayfield was under the influence of speed, and not the car kind, when he turned-up dirty on a drug test which got him suspended from the sport, probably forever. NASCAR is on the road course at Sonoma, CA, possibly the most fun event of the NASCAR year as drivers struggle to stay on the race track. And IndyCar is at Iowa Speedway for the "Indy Corn 250." Great name. And GM has announced the monetary death knell for some of their NASCAR Sprint Cup teams. Be sure to call- in and let us know what you think!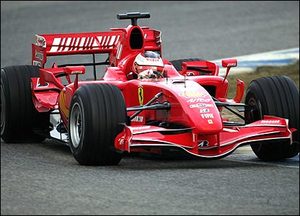 Ferrari says they're joining a new breakaway F1 series ... again
FOLLOW HUFFPOST