Join us LIVE Saturday and Sunday at 5pm Pacific time on www.TalkRadioOne.com for our exclusive LIVE motoring and motorsports talk shows!
Steve Parker's The Car Nut Show
Saturday starting at 5pm Pacific
Join two-time Emmy Award-winner Steve Parker, also automotive writer for the Huffington Post, NBC-TV auto show Whipnotic and the Santa Monica Daily Press newspaper, as he recounts the latest news from the auto industry which really matters to you, from GM's new TV ad campaign and 60-day money back guarantee, to the new gas/electric Lexus HS. Be sure to join-in the conversation: The call-in number is: 213-341-4353.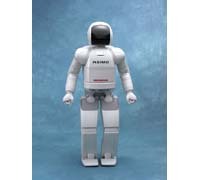 This week there's a new version of Honda's robot, Asimo
Steve Parker's World Racing Roundup
Sunday starting at 5pm
Motor racing worldwide is heading into its final laps for this season, and from F1 to NASCAR things could barely get more exciting! Host Steve Parker goes over the hottest news from the sport in this weekly show. Also, an interview with Dave Rockwell, one of the engineers who created and ran the legendary Ramchargers NHRA drag racing team for Dodge in the '60s and author of the new book, "We Were the Ramchargers." The call-in number is: 213-341-4353. Join in!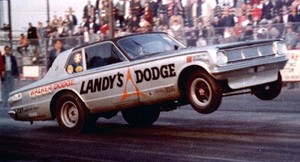 "Dandy" Dick Landy was one of the Ramchargers on Dodge's factory-supported NHRA drag racing team in the '60s
Podcasts of the shows are available one hour after the live shows' conclusions. That's this Saturday and Sunday at 5pm USA Pacific time on www.TalkRadioOne.com!
Follow Steve Parker on Twitter: www.twitter.com/autojourno