Join us LIVE Saturday and Sunday at 5pm Pacific time on www.TalkRadioOne.com for our exclusive LIVE motoring and motorsports talk shows!
Steve Parker's The Car Nut Show
Saturday starting at 5pm Pacific
Special guest: Bruce Meyer, one of America's premier car collectors, the man responsible for hot rods being shown at the Pebble Beach Concours d'Elegance, talks about the upcoming Father's Day Concours on Rodeo Drive ... in Beverly Hills. There's a new man in-charge at GM, someone who admits, "I don't know anything about cars!" Chrysler is now officially part of Fiat, so can I buy the Alfa Romeo 8C supercar at a Dodge dealer next year? Great move: Fiat CEO Marchionne makes former Toyota exec Jim Press the top man at Chrysler. Ferrari is making a hybrid. The US is "churning" the vast government fleet, and buying more cars and trucks from Ford than GM or Chrysler ... And Steve reviews the amazing little Honda FIT. Be sure to call-in and join the action!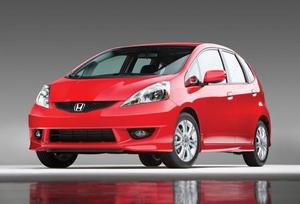 Honda's FIT, like Toyota's Yaris and Nissan's Versa, is a new-generation small car for the US which has seen success in its native Japan
Steve Parker's World Racing Roundup
Sunday starting at 5pm
This weekend, it's the greatest sports car race in the world, the 24 Hours of LeMans, and there's lots of live coverage of this monumental event on radio, TV and the Web for us to talk about. Steve reviews the movies "LeMans" and "Grand Prix," "the essentials" for racing fans - and those you'd like to become racing fans! F1, NASCAR, IndyCar and even NHRA continue to produce the same winners week-after-week ... how can racing survive this and the cutbacks coming from Detroit car-makers, too? Be sure to call- in and let us know what you think!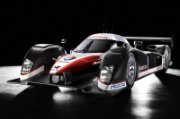 Peugeot (shown) and Audi will be running turbocharged V12 diesel engines at LeMans this weekend in the world's most prestigious sports car race
That's this Saturday and Sunday at 5pm USA Pacific time on www.TalkRadioOne.com!
FOLLOW HUFFPOST