Have you ever sat on an airplane with a guy who's got a bag of electronics? 3D glasses, DVD players, projectors, noise-canceling headsets? Chances are you sat next to Greg Harper.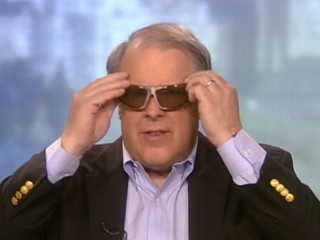 Greg is the king of toys. Known from coast to coast as 'the guy to call' if you want to know what the trends are in consumer electronics. We're not talking the far far future that's being built in the labs. Rather, the just around the bend future of what the world's leading consumer electronics companies are building and getting ready to ship.
So, when Harper reached into his bag of tricks to share the coolest in digital gear -- I was standing ready to blog his sage advice and share it with you.
First -- digital cameras.
It's clear that the camera bodies are getting smaller, even as the sensor size and lens quality improves. That means that cameras like the Sony Alpha NEX-7 are going to start to take some market share away from the DSLR gang of big body cameras.
Model Features: 18-55mm lens, 24.3MP, up to 10 fps shooting, AVCHD™ 1080/60p/60i/24p HD movies, APS-C size HD image sensor, Sweep Panorama, Auto HDR, Tru-Finder™ OLED electronic viewfinder, E-mount 18-55mm lens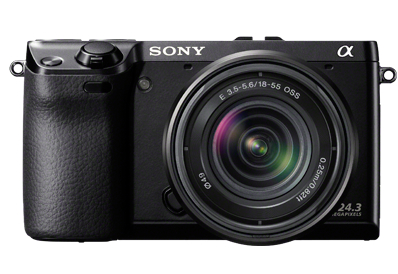 For the super small -- pocket point and shoot -- Greg's pick is the Canon PowerShot S100. Yes, it's tiny -- but damn, it makes nice pictures. The f/2.0 lens is fast -- great in low light lighting 12.1 Megapixels means sharp, detailed pictures, and the 5x Optical Zoom is surprisingly stable.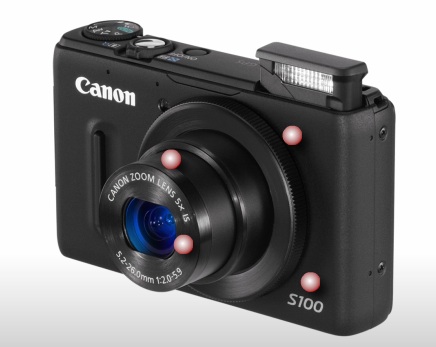 Now -- we all know that the line between stills and video is harder to find, with the big DSLR's from Nikon and Canon now increasingly both still and video recorders. But the next big thing based on what I saw at CES is that 3D is really on the way. So when Greg reached into his bag for a 3D video camera, I was expecting a great big two lens monster with a huge price tag. The HDR-TD10 is frankly just jaw-dropping. It shoots in 3D, and its viewfinder screen is even presented in 3D. It's like holding a camera from the science fiction future in your hands. At $1299, it's a stunning device. 3D in Double Full HD, 3D viewing directly on 3.5" LCD -- no weird 3D glasses, Full HD 2D playback from 3D recordings, 1920x1080 Full HD 60p/24p recording, 10x optical zoom in 3D.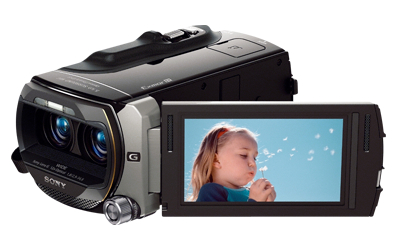 But if this tiny 3D video camera is still too big for you -- SONY goes even SMALLER. The 3D Bloggie HD Camera holds 4 hours of 2D HD video, 5-megapixel still image recording capability, 3D viewing on 2.4" LCD (no 3D glasses required) 1920 x 1080p MP4 HD video, and a flip-out USB arm like the old 'flip' I loved so much. But it's 3D!!!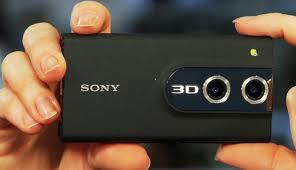 If you're making the shift to 3D -- the next thing is how do you watch your work in 3D? Well, of course there are a bunch of 3D options for flat screens (glasses and not) but the truly geeky will want to have a heads up display. Here Harper offers two choices -- the Sony Personal 3D Viewer headset and the Hasbro My3D for the iPod.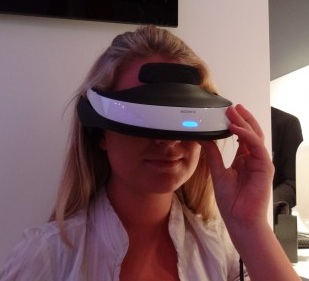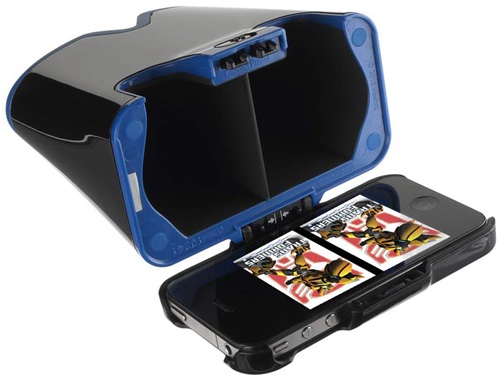 And finally -- audio. It's all about the earbuds. But as we all know, the big noise-canceling Bose headsets are just too big for average walk around use. There's a brand that's rocking the world with noise-canceling earbuds. They're called Phiaton PS 20 NC (for Noise Canceling). They are amazing.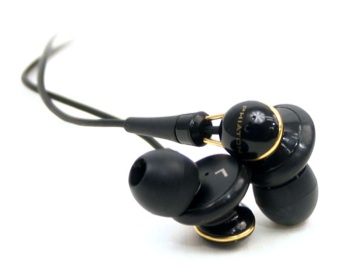 But if you're more concerned about keeping your buds organized -- you've got to check out ZipBuds; Tangle-Resistant Earphones -- for just $39.00. It's got a zipper the means you're never going to be tangled again.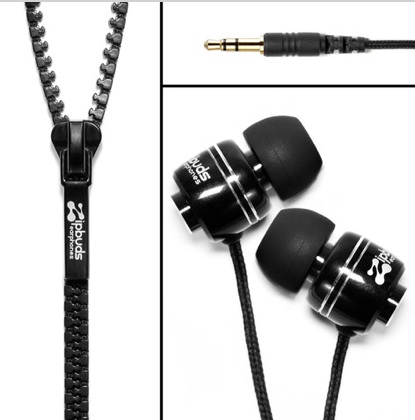 Tiny cameras. 3D cameras. Amazing sound. And geeky headware... and we haven't even gotten to the revolution in ecash and NFC devices. I'll have to save that for my next post. There's plenty more from Greg Harper and his amazing bag of toys.
This Blogger's Books and Other Items from...
SUBSCRIBE AND FOLLOW
Get top stories and blog posts emailed to me each day. Newsletters may offer personalized content or advertisements.
Learn more