I'm just back from a week of conversations and meetings in Sao Paulo, Brazil. I was invited along with a number of US tech entrepreneurs, to present at Digital Age 2.0.
Exploring digital in this large South American city gave me some new insights into how social media and the web are evolving, and where technology and sociology overlap.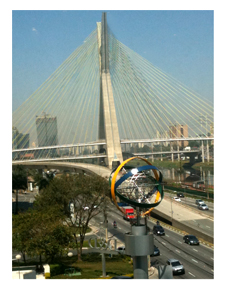 First, some context. Sao Paulo is a massive city, a sprawl of fast growing urban development that, with over 16 million inhabitants, is the world's third largest city. WiFi is spotty at best, and locals say 3G is still rolling out. So digital engagement is hampered by a less than always-on connection. Also, given the distance and relative lack of public transportation its more of a car culture than walking, bikes, or subways.
But it's also very much a vibrant culture of images, sounds, tastes, and smells -- things that are inherently not digital. I asked a local if they thought Sao Paulo is behind New York in digital, and they said 'yes, by six months'. But then I asked the same question to a New Yorker with deep roots and experience in South America, and he said: "it's more like five years."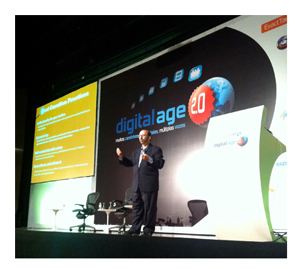 Here are some facts: while there are more cell phones than people in Sao Paulo, that number doesn't reflect smart phones. Brazil is ahead of the game in ecommerce, with $7.9 billion dollars of online sales booked in 2010, and Forrester reporting they will climb to $22.0 billion in 2016, up 178%. Brazil represents 40% of Latin America's largest economy, boosted by the growth of the middle class and consumer technology purchases. This is even as large multi-national ecommerce powerhouses like Amazon do not have a presence in Brazil. But as Forbes reports, "In the first half of 2011, four million Brazilians successfully completed an online transaction for the first time in their lives. 61% of these new buyers and/or sellers earn less than $1,870 per month, proving that the lower and middle classes have started to go online for shopping as well."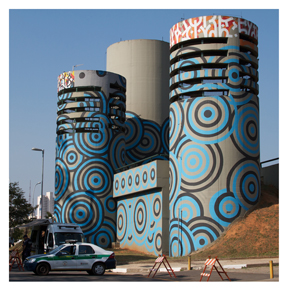 Interestingly, the difficulty of transportation is driving more of the new middle class to the web. The growth of the so-called "c class" of consumers, along with the lower cost of PC's and broadband, has added 45 million people as web users between 2006 and 2009. Today 80 million Brazilians are internet users.
Web use is higher in visual mediums, photographs and YouTube videos -- creating interesting marketing opportunities for companies looking to use the web to communicate with new consumers.
But in social, they've been the one big community for Orkut, Google's all but defunct social network. And AOL took a big swing at Brazil, but wasn't able to make a go of it back in 2006. AOL Brazil's client base of roughly 150,000 was told by AOL to shift to Terra Networks, a subsidiary of Spain's Telefonica, as they shut down the service there, a powerful reminder for US companies of how not to try and enter the Brazilian market.
Other people-oriented digital services we tend to take for granted aren't part of the digital ecosystem. For example, Amazon doesn't have a presence in Brazil. But folks like Mashable and Social Media club now stage events in Sao Paulo... serving a growing community of social media marketers and brands. And last week Silvia Bassi, IDG Brazil's Publisher & CEO, told me that they would bring the iconic valley event DEMO to Sao Paulo in June of 2012.


The growing resources of the middle class, along with the sheer size of the country and transportation challenges, seem like an elixir that could well see some stunning innovations in the use of the web to connect people, commerce, and community. And the character of the Paulistanos community could well drive innovation and digital entrepreneurship.
The city's Latin motto is Non dvcor, dvco, which translates as "I am not led, I lead."
Leading in digital seems very much part of the culture of the place.
This Blogger's Books and Other Items from...
SUBSCRIBE TO & FOLLOW UK DAILY BRIEF