THE BLOG
Johnny Weir Shares His Style Secrets!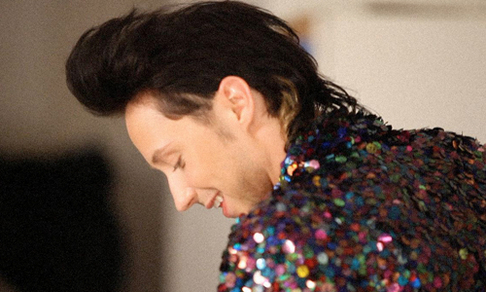 Fashion and figure skating are rarely thought of as synonymous (see: bedazzled unitards), that is until America fell in love with Johnny Weir. The prepossessing Olympian grabbed the national consciousness in Vancouver with his energetic, entertaining ice stylings and outlandish costume choices (sorry, PETA, we just loved that little touch of fur).
The self-proclaimed Russo-phile stopped by the StyleCaster studio on his birthday, no less, to chat Balenciaga, Gaga and style on and off the ice. We provided the balloons and the fancy shoes, and Weir let us in on who his ultimate fashion icon is, Bluefly Closet Confessions and why censorship is hardly in his vocabulary. Check out the video below!
Credits
Videographer and Video Editor: Blake Martin, StyleCaster
Creative Director: Emily Finkbinder, StyleCaster
Hair and Make-up: Jillian Halouska for WT Management using Smashbox Cosmetics
Second Camera: Christopher Farber
Video and Editing Assistant: Irina Dvalidze, StyleCaster
See Johnny's Bluefly Closet Confessions firsthand.
Check out more fashion videos on StyleCaster!