As I've been perusing my upcoming spring of various arts-related conferences (both academic and professional), a common question emerges again and again throughout these disparate events: how must art institutions change to re-engage current cultural audiences?
The upcoming American Association of Museums (AAM) conference (happening here in Los Angeles in late May) is called "Museums Without Borders" accompanied by some fuzzy language about "connection, community, cultural identity, and the power of the imagination," but many of the actual session titles betray an overriding preoccupation: how to get new and younger audiences in interface with museums in innovative, user-generated, participatory ways.
The overwhelming consensus (as evidenced by the alarming aging of audiences to traditional arts venues - like museums, the opera, performing arts) is that younger generations of Americans eschew the largely passive role of audience, and demand participation from their art institutions. A recent article by Diane Ragsdale for the Stanford Social Innovation Review analyzes this trend in detail.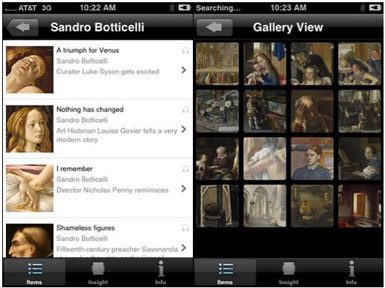 Though the preponderance of the AAM sessions seem to be about social media, podcasting, etc under the umbrella of "digital outreach" (one of my favorite titles is Blogging and Tweeting and Facebook Oh My!), a fair number are about programming decisions that are more participatory, interactive, and socially engaged - particularly in the visual arts. An analysis of the Museum of Contemporary Art's (MOCA's) Engagement Party series will be among the offerings, as well as sessions on art as social action by Peter Sellars, the Hammer Museum's new Public Engagement residency with artist Mark Allen from Machine Project, and a current project at the Los Angeles County Museum of Art (LACMA) with resident artists Fallen Fruit entitled EATLACMA.
Such programs and the artists involved with this kind of interactive, participatory work will be the main feature of the upcoming Open Engagement Conference as well, an initiative started by Jen Delos Reyes and now operating out of the Social Practice MFA program at Portland State University.
Although artists who work in a socially-engaged, participatory, public and sometimes political realm are nothing new (Allan Kaprow, Yoko Ono, Mierle Laderman Ukeles, John Latham, Lygia Clark, the Guerrilla Girls, and Suzanne Lacy are fine examples of the diversity of such work even back in the 70s), the increasing embrace of what we might call the "social practice" genre by institutions is an unmistakable trend. The difference is, these are not one-off performances, but ongoing programs that change the way visitors (and artists for that matter) think of and interact with museums. Another difference is that the structures to support these practices within the museum are invented, and sometimes exist without the durational and/or physical constraints of traditional presentation. A couple of current and past examples include the aforementioned MOCA Engagement Parties (featuring collectives like the fabulous Lucky Dragons, Slanguage, and KnifeandFork), the LACMA Lab educational/curatorial hybrid, and the Project Series of the Serpentine Gallery in London (featuring a huge list of artists including Ultra-Red, Susan Hefuna, and Hiwa K). Plus more are in the works - as mentioned previously, the Hammer Museum has just launched a year-long Public Engagement Artist Residency (with artist Mark Allen), and the similarly new EATLACMA project (with art collective Fallen Fruit) represents a multivalent and interdisciplinary approach to engagement that will also last for a year.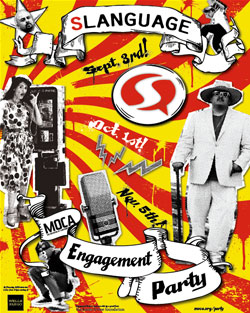 Yet among many institutions, such practices break some long-held (but largely unspoken) rules of artistic practice - and backtracking on those traditional notions is a difficult process. For example - "artists should not work with non-artists (i.e. people from the 'community,' whatever that is) to produce an art project and then show it in the museum." Or - "art that is widely loved by and accessible to the general public should be treated with suspicion." Or even structural rules that are far more difficult to break - "artists' projects must fit within a specific duration." Now these are obviously generalizations, and museums exist everywhere that have pushed, pulled and bent some of these ideas. But, I still maintain that such ideas remain at the surface of institutional consciousness, and continue to affect current programming as well as how new ideas are approached. As institutions shift their traditional notions of art and audience in response to a changing context, however, the space opens for these kinds of practices to emerge, evolve, and grow - and will allow museums to bring a whole new generation of art-loving Millenials along for the ride.
SUBSCRIBE TO & FOLLOW THE MORNING EMAIL
The Morning Email helps you start your workday with everything you need to know: breaking news, entertainment and a dash of fun. Learn more