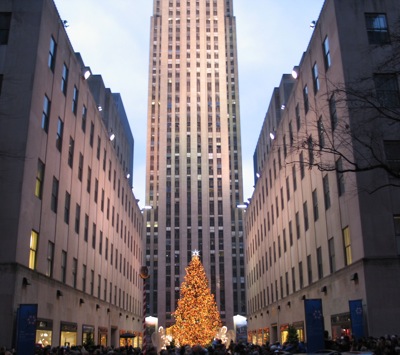 Although I love being home for the holidays, two of my favorite Christmases were spent in New York City. When our son was living and working in Manhattan, we made the cross country trek from the west coast, braving December's airport crowds and wintry weather.
I managed to pack in a lot of must dos during those too brief Christmas visits: gazing up at the Rockefeller Center Christmas Tree (pictured above in 2008); going on a Central Park carriage ride surrounded by snow; and imbibing in way too many Manhattans at the elegant and tony old-world King Cole Bar at the St. Regis New York.
And then there are the windows, all those beautiful department store windows. Best of all, window gazing and shopping are free.
Christmas in Manhattan (Slideshow by Sue Frause)