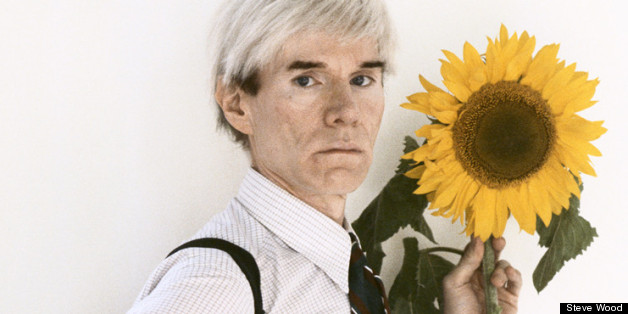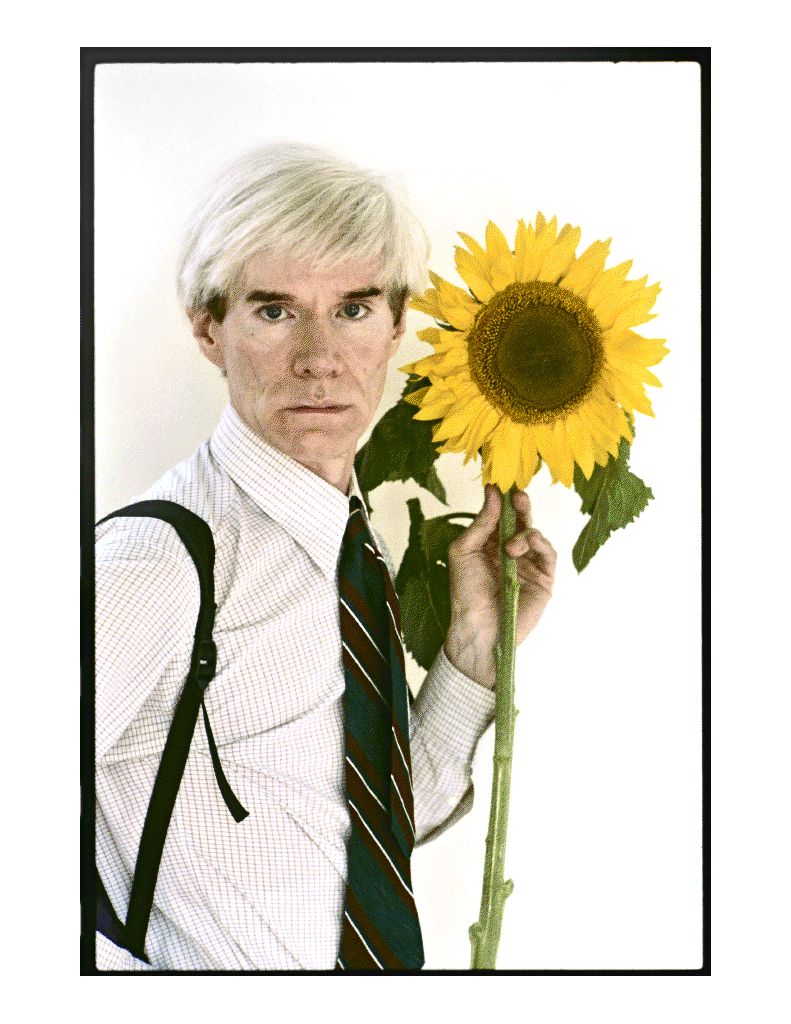 (Image courtesy of Steve Wood)
One of the most iconic faces of the 20th century is about to be rediscovered. On May 3, lost images of pop art icon Andy Warhol will be unveiled in Manhattan for the first time in public in an exhibition sponsored by Interview Magazine, which the artist founded in 1969 . "Lost, then Found" will give viewers a never-before-seen glimpse of Warhol, circa 1981, shot by British photographer Steve Wood.
While the late Mr. Warhol is perennially popular, this week he'd be thrilled to know that he's getting well beyond his 15 minutes. His New York pad is up for sale for $5.8 million, and his iconic Studio 54 escapades forever immortalized in photographs are on the virtual auction block on April 26 at Christie's.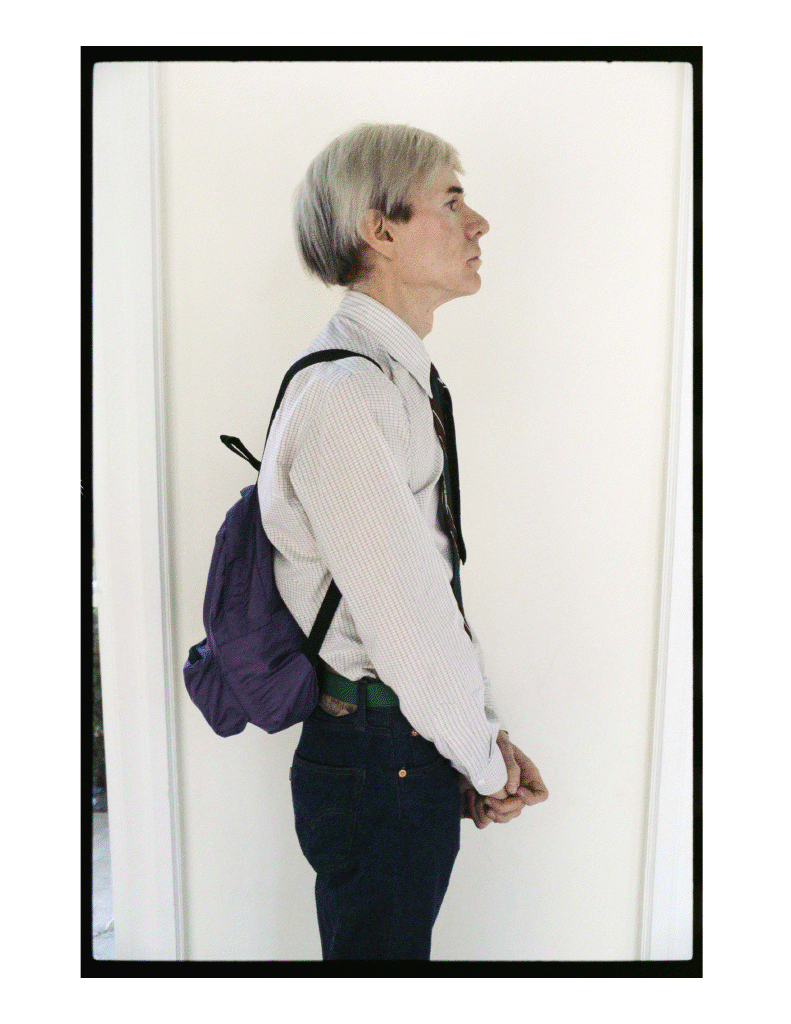 (Image courtesy of Steve Wood)
British photographer Steve Wood had spent his life in the world of photography. As one of the chief photographers of the English national paper, The Daily Express, Wood spent time on the front lines of war, in fashion shows, and found a way to document the Royal family. In the summer of 1981, he traveled to France for the American Film Festival of Deauville, which takes place every August to capitalize on the high celebrity quotient that would be in attendance. By chance he ran into his longtime friend, Elaine Kaufman, her new husband, and their friend Andy Warhol.
The group soon started hanging out together and in between the partying and film premieres, Kaufman badgered Wood to embark on photo shoot with the enigmatic pop artist. Over the course of two hours, Wood shot images of Warhol solo, with any accoutrements and props they could find -- including a backpack and a sunflower. Photographer Matthew Rolston, who was discovered by the white wigged artist and cites him as being extremely influential in his own career (particularly in regard to his latest endeavor) said this about the Warhol images: "I was particularly struck by the inherent humor in Mr. Wood's photo of Andy holding the sunflower. The sunflower is known to be a symbol of happiness, and the marked contrast between that thought and Andy's somewhat forbidding expression in this particular photo is entirely emblematic of the deadpan Warhol sense of the ridiculous."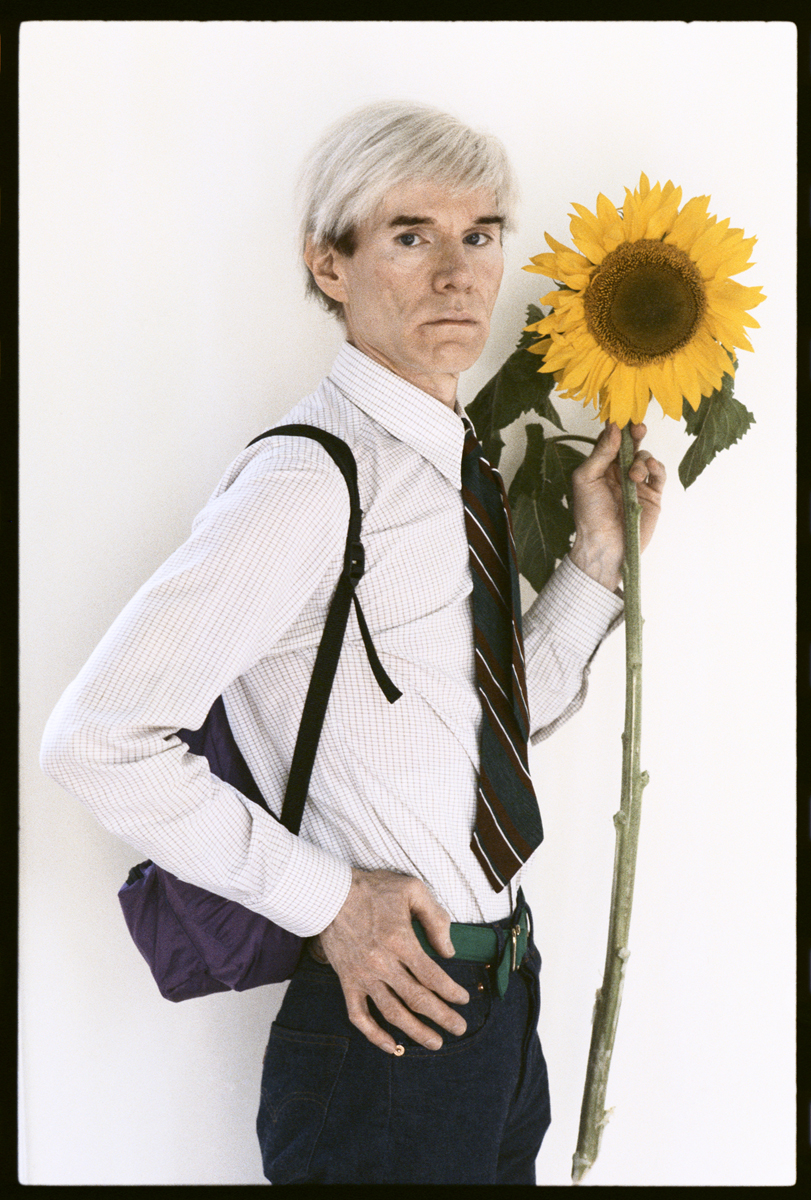 (Image courtesy of Steve Wood)
The photographer and his subject never met again. Once back in his native UK, Wood developed the images onto 35 mm slides. His wife at time filed them away under the letter "W" and truth be told, Wood completely forgot about them, and moved on to the next project at hand.

Cut to the latter half of 2012, when friend and fellow photographer David Munns was helping Wood with a clear out the contents of his London studio. Sifting through a multitude of photographic ephemera including papers, notes and films, Munn came across the Warhol slides. Now for the first time, these images will be display for all to see, giving a fascinating new insight and depth to one of America's most famous artists.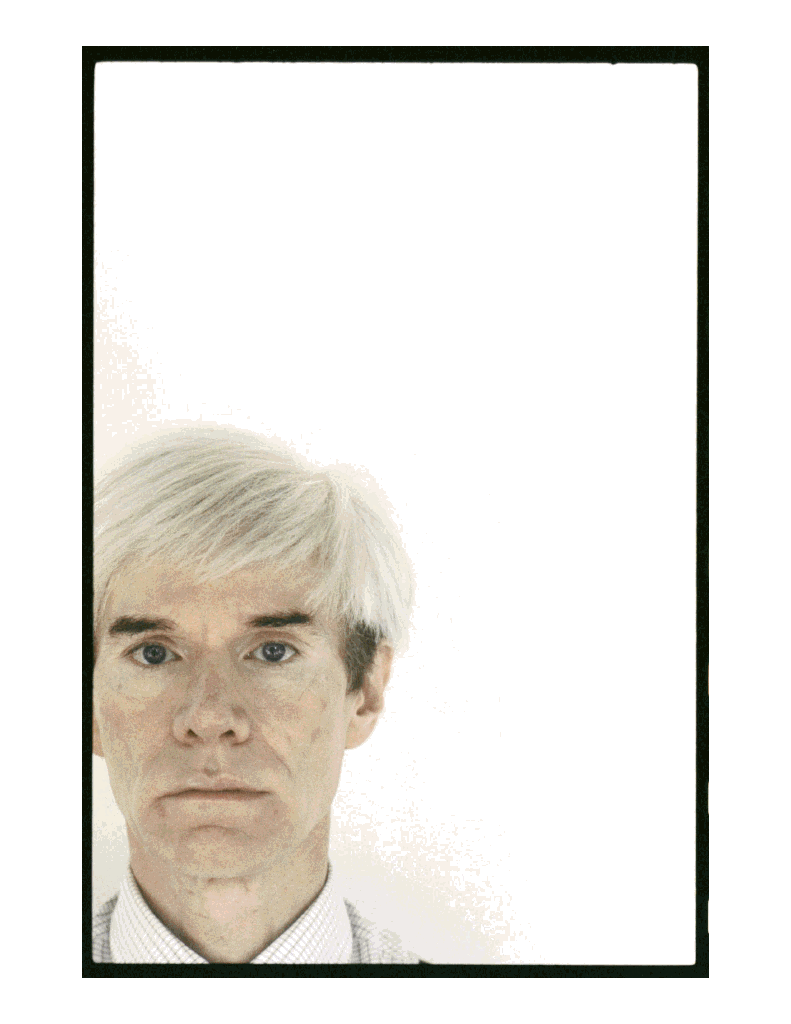 (Image courtesy of Steve Wood)
"These photographs were definitely shot by someone who knows what they're doing; they're beautiful," muses photographer Patrick McMullan, who was a longtime friend of the late Warhol. "I think that Andy -- and moreover, anyone who loves Andy -- will adore these images."
LOST THEN FOUND
May 3 - 13, 2013
345 Meatpacking Building
345 West 14th Street, New York, NY 10014