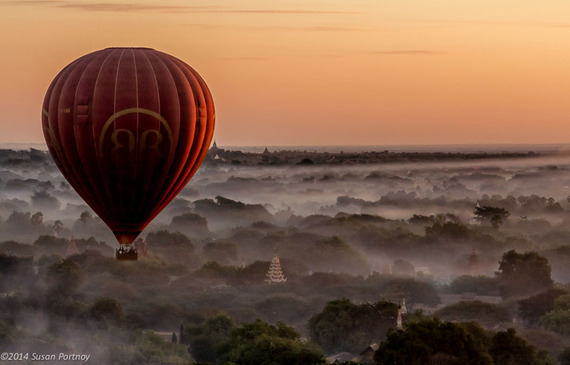 No matter how many adventures you embark upon, you'll never forget a ride in a hot-air balloon.
There's no feeling of speed or ascension, yet you can see that you're moving. It's like standing 1,200 feet in the air, your basket resting on an invisible people mover, gliding over the countryside below.
Except for the periodic deep whoosh of the burner, and the "ooohs and ahhhs" from your fellow travelers, ballooning is a silent affair, there's no deafening engine to destroy out the serenity of your journey.
And the view... It's 360 degrees of spectacular.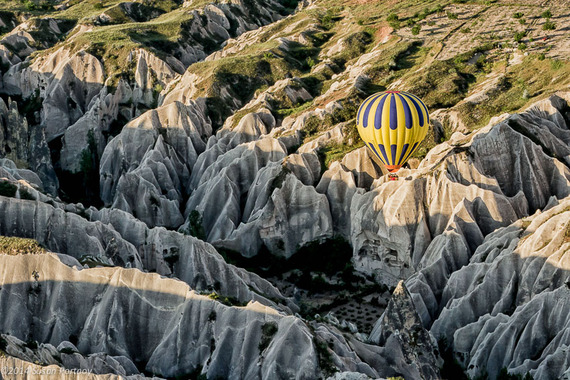 What to Expect:
1. You'll have to get up REALLY early: The weather is usually milder in the early morning, meaning you'll be picked up while it's still dark. You'll be groggy for sure, but when you see the sunrise from midair you'll be glad you dragged yourself out of bed.
2. Your pilot will tell you all that you need to know: You'll be assigned to a balloon with a pilot who will go over all the safety rules and what you can expect before, during, and after the flight, which will last about an hour. Baskets range in size to hold 12 to 16 people depending on the number of reservations they've booked, and unless you're part of a large group, you'll probably ride with other travelers.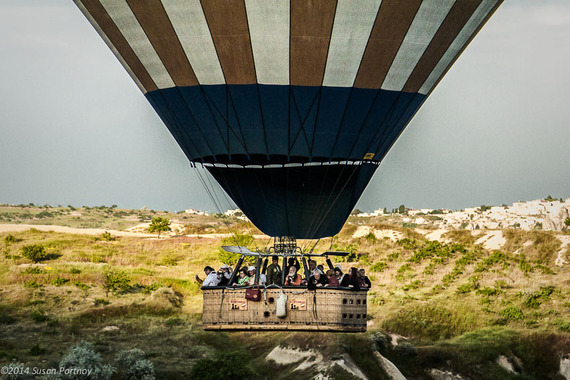 3. Watching the balloons inflate is part of the package: When you get to your departure point, you'll find a lot of activity as workers prepare the balloons for inflation. Once the pilots engage the burners to heat the air, it takes about 30 minutes for the balloons to fill and rise above the baskets, and the process is thrilling to watch.
4. The whole shebang ends with a champagne breakfast: Champagne after a flight is a worldwide tradition, but the size and bounty of the spread varies. I've enjoyed everything from yummy muffins and pastries to a full sit-down breakfast.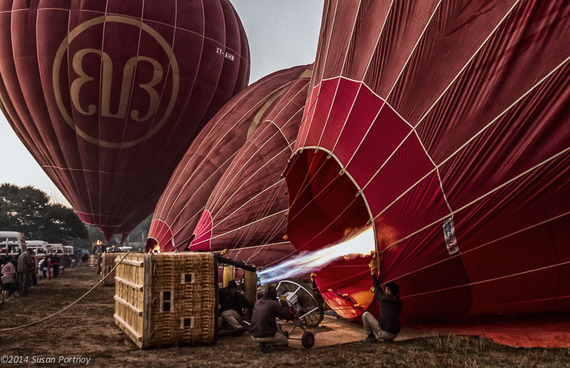 Unfortunately, It's Not Cheap:
I've ballooned in different parts of the world, and while there's a hefty price tag (it can run anywhere between $250 to $450 per person) it's worth the pre trip penny-pinching. Trust me.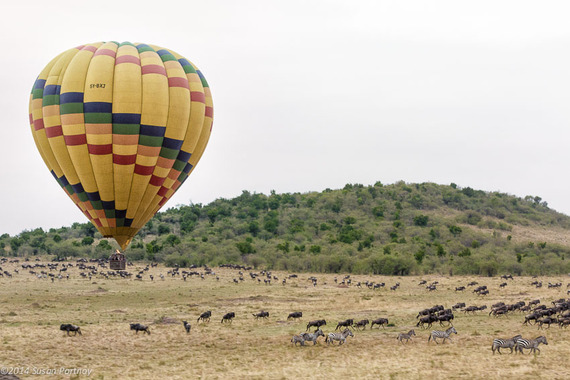 For a look at three of my favorite destinations in which to hot air balloon, click here.
If you have had a great hot air balloon experience, please tell me about it.
To see more photographs and read about my adventures, please visit The Insatiable Traveler.