We've a confession to make, and forgive us if you've heard it before: we've become "serial relocators." In the 12 years that we've been writing for International Living, we've called seven locations in four different countries home. We've gotten used to moving every few years to different places that offer something special to expats seeking new opportunities and adventures abroad.
We just returned from an International Living conference in Costa Rica, a remarkable little country that has been offering expats and retirees new opportunities and adventures for about as long as expats have been moving abroad. And we weren't surprised when one of our conference attendees asked, "So why have you never lived in Costa Rica?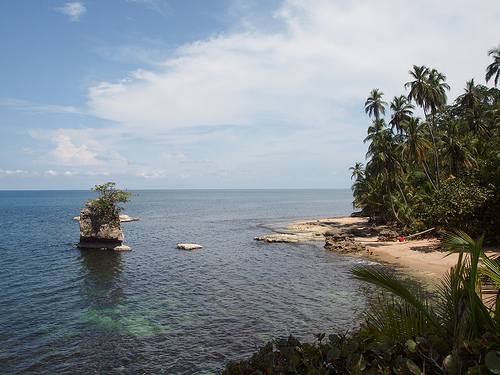 Photo Courtesy Jason Holland, InternationalLiving.com
Great question... especially considering that we were married in Costa Rica in 1997 -- even before we seriously thought about living or working abroad. We enjoyed a lovely little civil service in San José and spent our honeymoon traveling around Costa Rica in a four-wheeler without a schedule or itinerary, going where whim, the road, and the natural beauty led us.
It was one of the best trips of our lives.
In the years since we've made nearly annual trips back to Costa Rica for work and for pleasure. And just like that conference attendee, we ask ourselves the same question -- why, among all the other places we've lived and worked throughout Latin America, have we never settled in Costa Rica, at least for a while?
For serial relocators like us, the answer is actually pretty simple.
We just haven't gotten around to it yet.
With some of the best beaches in the world (on two coasts), one of the best climates in the world in the Central Valley, and one of the best-organized and longest-standing expat communities anywhere in Latin America, Costa Rica has always been on our short list of places to live. Add the facts that the country has no standing army, consistently ranks as one of the happiest places on earth, and has one of the best environmental records of any country on the planet, and the combination is nearly unbeatable.
Which is why we think we may very well live somewhere in Costa Rica sometime in the future. We just have too much history with Costa Rica not to.
When might we do it, and where in Costa Rica might it be?
Hard to say. Our travel and living plans have a way of making themselves, no matter how much we try to intervene with what we think we really want to do. And that's fine with us... we've become comfortable going with the flow over that past dozen years.
And so far, the currents and eddies of life have been taking us through Costa Rica on a very pleasant and regular basis.
One of these days, we just might stick around for a while.
Read More:
Where to Live in Costa Rica: Five Top Expat Havens
The Most Popular Town in Costa Rica
In Pictures: A Slice of Life in Costa Rica
Earlier on Huff/Post50:
Great College Towns For Retirees
Home of Boise State University, Boise made number three on CNN Money's "25 Best Places To Retire" list for its cultural scene, surprisingly moderate climate, and access to outdoor activities. They also ranked it among their "Top 10 Turnaround Towns," economically -- so it may be worth investing in as home values appreciate.

Claremont offers extensive senior services including the "Claremont Avenues for Lifelong Learning" program, which allows 60+ residents to audit classes at the Claremont Colleges for free. And that sunny California climate isn't bad either.

Fort Collins, home of Colorado State University, boasts a "small town feeling with the big city attributes that baby boomers crave," says bestboomertowns.com. Natural attributes abound, too, for retirees who like to ski, or are at least willing to weather snowy winters.

RealAge.com ranks the home of Duke, University of North Carolina and North Carolina State University among its "25 Best Cities For Staying Young" for its "lively, optimistic, and socially connected population." In 2010, the Carolinas overtook Florida and Arizona as the top places to retire, a Del Webb study found: Topretirements.com cites lower taxes and cost of living, mild climate and promixity to beaches, among other reasons.

Clemson, SC with its reasonably priced homes, large university, lakeside location, and proximity to mountains and waterfalls also boasts a newly constructed million-dollar Osher Life-Long Learning Institute.

Home of the University of New Mexico, Albuquerque boasts great year-round climate: warm, dry and sunny. It's not as walkable as retirees might prefer, but for the boomer who wants to stay active you can't beat the Sandia Mountains, as Topretirements.com notes.

Ithaca, located on the shores of Cayuga Lake, New York, is home to both Cornell University and Ithaca College. The area is known for its many vineyards and farms and is surrounded by rolling hills with pedestrian-friendly neighborhoods. A recent partnership between Ithaca College and a few nearby retirement communities to promote intergenerational learning has opened the doors for local seniors to audit classes and attend plays and concerts on campus.

Princeton, New Jersey is a quaint and picturesque town featuring graceful streets, first-class shopping and top-rated restaurants. If you can handle the high state taxes and housing prices, the cultural opportunities in Princeton are superb because of the university and its proximity to both New York City and Philadelphia. In 2005, CNN/Money rated Princeton 15th on its list of the 100 best places to live in the U.S.

Set in the northwest corner of Massachusetts, Williamstown, home to Williams College, is a delightful town nestled in the beautiful Berkshire Mountains. Williamstown is a sought-after retirement community for these reasons and for its extremely rich cultural environment. The famed Clark Art Institute, the Williams College Museum of Art, and the Williamstown Theatre Festival are all located in this cozy northeastern community.

The city of Asheville, North Carolina offers transplants majestic views of the Blue Ridge Mountains, relatively moderate temperatures year-round and first-class medical facilities. The University of North Carolina at Asheville was one of the first major schools to offer an on-campus center dedicated to making retirement a fulfilling stage of life: The North Carolina Center for Creative Retirement, founded in 1988, is consistently ranked as one of the best facilities of its kind.

Charlottesville, Virginia, is home to the stately and picturesque University of Virginia, founded by President Thomas Jefferson. The town offers a tree-lined charm that, combined with its location at the base of the Blue Ridge Mountains, makes it easy to see why so many active adults are planning to retire in Charlottesville.

One of America's most famous college towns, Ann Arbor, Michigan is home to world famous University of Michigan. The city has strict zoning regulations that make life difficult for developers but result in an extremely pleasant small-town environment. Downtown Ann Arbor has music stores, sidewalk cafes, bars, bookstores, shops and an array of people from surrounding Michigan areas that descend on the town each weekend. For these reasons, many Midwesterners and University of Michigan alumni choose Ann Arbor as their retirement destination. (Just find friends to visit in the south when winter arrives.)

Gainesville, Florida, home to the University of Florida, has a reputation for being an inexpensive, lively college town with a Southern charm and knack for attracting recent retirees. The University offers local seniors access to college classes, cultural opportunities and world-class medical facilities, as well as priority access to Gators football games.

Eugene, Oregon, home to the University of Oregon, is famous for its extensive park system, which includes many bike and running trails. Access to the Cascade Mountain range with its unlimited hiking, skiing and outdoor opportunities, as well as a thriving and eclectic arts scene, make Eugene a favored destination for retirees.

Athens is a college town in the hills of northeastern Georgia. Nearby University of Georgia has helped to create an unusually liberal community with a thriving artistic, literary, musical and intellectual scene. Athens consistently ranks among the nation's best towns for relocation and retirement, with new residents drawn to the moderate climate, convenience to Atlanta and world-class hospitals and medical facilities associated with the University.

State College, home to Penn State University, has long attracted retirees with an abundance of shops, restaurants and cultural amenities in the area. People over 55 comprise the fastest growing segment of the town's population and the Village at Penn State, a renowned continuing care residence in the heart of State College, offers residents access to premium care as well as free admission to University classes and priority access to Penn State football games.