We've just returned from Phoenix, Arizona, where we participated in a conference about how to fund your life overseas.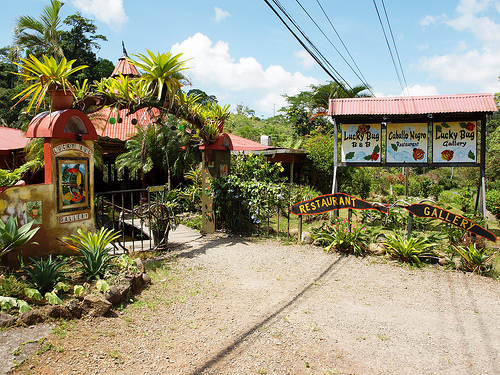 Photo courtesy of Jason Holland, InternationalLiving.com
It may sound strange at first -- aren't most expats who move abroad retirees? Don't they have pensions and Social Security and savings to live on? Aren't their lives overseas already "funded"?
In some cases, yes. Living abroad is one of the best strategies around for making savings and fixed incomes like pensions and benefits stretch as far as possible for people who have decided finally to bid farewell to the working life.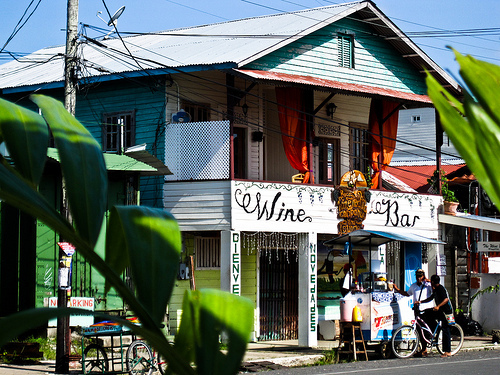 Photo courtesy of Jessica Ramesch, InternationalLiving.com
But as we can clearly see from our vantage point out here in the world, the times they are a-changing. Not only are expats moving overseas at younger ages, but even retirement-aged expats are moving with no plans to spend the rest of their lives sitting in a rocking chair -- or swinging in a hammock. And if you're going to do something to keep yourself busy, why not make some money with it as well?
Fortunately, the number of things expats can do if they want or need some extra funding for their overseas adventures has expanded exponentially in recent years.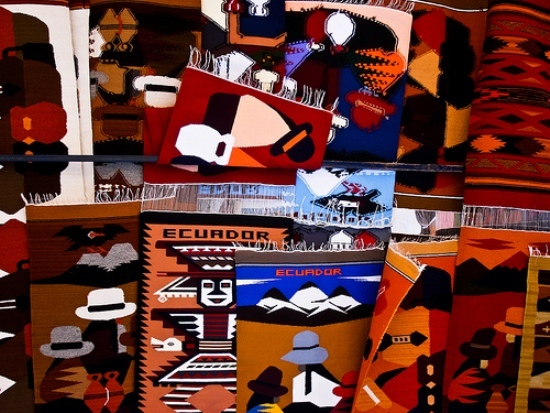 Photo courtesy of Steenie Harvey, InternationalLiving.com
The Internet has changed everything, including the type and number of activities you can do (and get paid for) from anywhere on the planet. If you have a specific talent or skill set or knowledge base, the chances are pretty good that somebody will pay you to share it with them when they need it. All you really have to do is make it easy for them to find you, ask you what they need to know, and pay you for your answer. The Internet makes that possible.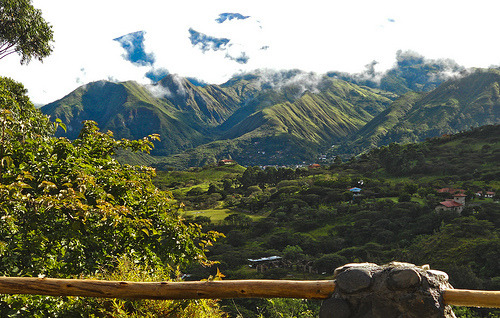 Photo courtesy of Suzan Haskins, InternationalLiving.com
There is another set of expats we know who like to get their hands dirty, and they've found dozens of ways to do it and make it pay. One of the most interesting ways we've seen is organic farming. We have expat friends who offer to teach others organic and sustainable farming techniques in exchange for labor -- actual work on the farm. People from Australia, the U.K., Germany, Canada, and the U.S. come to our friends' farm for a few weeks at a time and get their boots dirty learning the ins and outs of sustainable agriculture from the ground up. Sales of the resulting fresh organic produce, poultry, and even several different kinds of excellent Italian sausage help our friends make ends meet at their operation.
There are dozens of other examples -- expat-owned restaurants, bars, art galleries, pet care services, house-sitting businesses -- not to mention all the writers and photographers out there selling their work. We even know expats doing audio and video production, web site development, and computer programming and repairs.
If you enjoy something and you're good at it, you can probably find a way to make it a financial plus overseas. You can find out more ways to fund your life overseas here.
Related Articles:
Get Your Portable Career Started Now
Live in Paradise and Get Others to Pay
New Adventures Overseas
Earlier on Huff/Post50:
10 Trips You NEED To Take In Your 50s
Pack your bags, rent a fabulous convertible and let your significant other know that he or she is coming along for a wild ride down the Pacific Coast Highway. For more information about travel in California, go here.

Art Basel Miami Beach is pretty much the sun in the art world's universe. All things modern art seem to revolve around Art Basel Miami, an absolutely amazing annual exhibition of modern art that takes place in the always hot and exciting city of Miami Beach.

A city known for its amazing food and spectacular views, Portland is definitely a place to visit! While you're there, go to the Portland Saturday Fair and visit Stumptown Coffee Roasters.

In the city where East meets West, take a cruise down the Bosphorus and visit the Grand Bazaar. Enjoy the Turkish cuisine and visit the city's beautiful mosques.

A stunning historic landmark in Jordan, Petra is totally out of this world. The gorgeous buildings of this ancient city are carved out of the massive rocks. This is a site that's definitely on the bucket list of many post 50s. You won't regret the fantastic and surprisingly comfortable journey into the city on a camel.

The south of France has just so much to offer! Take day trips to beautiful cities all over Provence. You can't possibly regret this trip. We recommend you visit during the summer months when the weather is warm and wonderful.

One of the world's most vibrant cities, Marrakech is brimming with incredible gardens, snake charmers, markets and more. You won't run out of things to do in this Moroccan city, and if you want to kick back, the sun shines for most of the year.

One of the most beautiful states in the US, Maine offers a wealth of stunning nature. Explore the city of Bar Harbor and take some time to relax at any of Maine's stunning, rocky beaches or even rent a sailboat to see Maine from the water.

It's definitely worth the five-hour drive from New York City to explore the Finger Lakes. The Finger Lake region is a stunning and a quiet oasis of relaxation!

In Kona, you can watch a volcano explode and relax on a beautiful beach. Who wouldn't want to check this out in their 50s, 60s, or 90s?