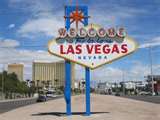 Las Vegas Hilton, August 15, 2010
The handsome singer, GQ UK's Man of the Year 2008, who makes his audience go weak in the knees, stepped modestly to the microphone and started the show with a lilting, serious song about spending time on his knees in prayer. The crowd of 300 at The Shimmer Showroom of the Las Vegas Hilton went wild. "On the Floor" in performance shines with the spiritual and familial yearning of my favorite recording of "Will the Circle Be Unbroken?" June Carter Cash, after her mother passed, sang a heartbroken version of that country hymn of death, grief, and longed-for reunion in a redeemed afterlife. June Carter Cash got mighty praise for her rendition but nothing like the coos and catcalls Flowers got last night in his hometown. The fangirl next to me cried out an earthy "I love you, Brandon" at least fifty times during the forty minute set that offered eight new tunes, one inspired cover of "Bette Davis Eyes" that improved upon Kim Carnes' stylings, and one song, "Losing Touch," from Day and Age by The Killers that, unlike its original version, featured no saxophone. And no Killers, except for Flowers.

Brandon Flowers launched himself into stratospheric rock star success when in 2002 he formed a band with three other unknowns, who found each other through ads in the Vegas papers. The first album featured catchy Brit-pop-influenced fun and a gorgeous, nervous frontman. It sold big. The group's follow-up Sam's Town delivered an ambitious, mythic reckoning of their Vegas home and of The Flowers family's move away to a tiny town in Utah to accomplish sobriety, healing, and stability. Flowers moved back to Vegas for his last two years of high school and the run-up to founding The Killers and finding world-class success. A third album, Sawdust, with covers and b-sides, appeared in 2007, and Day and Age followed in 2008, plus a concert DVD. After seven tiring years of writing, recording and touring, three of The Killers needed a long hiatus, although they reunited to play at Obama's White House for a Fourth of July show this year for members of the military and their families. But Flowers, still gorgeous, still nervous, needed to move forward with the songs he'd written during the band's extensive tours. His ten-song album Flamingo will be out from Island Records on September 14.
Brandon Flowers is a genuine seeker, something his fans hardly notice. I hope June Carter Cash is smiling down on him. She knew that "there's a better home a-waiting." She also testified in song, better than anybody, that "love is a burning thing." She wrote the very hot "Ring of Fire." Flowers used his move into Americana on Sam's Town to open a canny dialogue between desire and rectitude, and to create an entire oeuvre based on this polarity. Rock lovers show sustained interest in Hendrix's or Morrison's or Cobain's interrogations of desire and oblivion. They've celebrated the parties Anthony Kiedis or Brad Nowell staged on desire and chaos. They're down with Green Day palpating how desire might operate within politics. But The Killers' many fans seem to bypass the mystic and the moralist that reside in their male mode, whom they merely crave.
As the occasionally maligned lyricist for The Killers and now with this batch of solo songs, Flowers has accomplished something remarkable and little remarked upon. He's critiqued the hell out of liberal rock and roll's reliance on excess and self-destructiveness as the weapons of choice, best juice, biggest engines, or patented go-to energy to bring transformation or transcendence to the human self or change to the world without resorting to its reactionary opposite. Think on that. He rocked these right off their (undeserved?) thrones while still rocking. How about that?
His songs have discredited overindulgence's claims to have its hooks in transcendence. Fast living's ballyhooed so-called 'friending' of creativity is shown to be suspect in his lyrics. Excess's relationship with real love is shown to be both tragedy and farce. Examples abound. I list the specifics in a study on my website. There are some conservative-appearing elements in his thought, religion chief among them. But his decency is neither liberal nor conservative.
Brandon Flowers is one of the oddest and most exquisite people I've ever shared a room with. (And I've been kissed by Bette Davis. Word.) He and I shared the Shimmer Showroom for forty-something minutes. (The set was too short.) He's odd and rare because he seeks authentic sanctity and it participates in him, illuminating him like a live diamond. He shares qualities with the hallmark seekers of our times -- Harry Potter, Dom Cobb of Inception, Bella Swan -- because he offers knowledge of alternate realities. And tougher knowledge, too: human beings listen but they rarely hear.
Caught in the "Crossfire" of heaven and hell: Brandon Flowers gets roughed up in his video for his first single off the solo album, directed by Nash Edgerton and featuring Charlize Theron. The damage:
The Killers say they expect to record another album. Brandon Flowers' solo tour continues at LA's Troubadour 8/17, Slim's in SF 8/19, with more dates in the US, Canada, Great Britain, and Europe. Information at http://www.brandonflowersmusic.com
Set List
On the Floor
Crossfire
Magdalena
Bette Davis Eyes
Jilted Lovers and Broken Hearts
Was It Something I Said?
Hard Enough
Losing Touch
Swallow It
Playing with Fire
This Blogger's Books and Other Items from...
FOLLOW HUFFPOST