Hermes, Proenza Schouler, and Alexander Wang are some of the brands that we might love and lust over, but we simply cannot splurge over on a regular basis. I spent my weekend walking around Soho, and enjoying some of my favorite spots like Balthazar for breakfast and Topshop for a quick shopping pick-me-up. I then decided to explore the new C. Wonder store, for which full-page color ads have continuously been featured in The New York Times. I personally started to "wonder" what this brand is and who is behind it. It's not an easy fete for a new company to afford pricey ads like C. Wonder, but in this case, it isn't a novice to the fashion industry. The saying used to be "behind every powerful man is a powerful woman." In this case, there was a powerful man behind the powerhouse designer Tory Burch.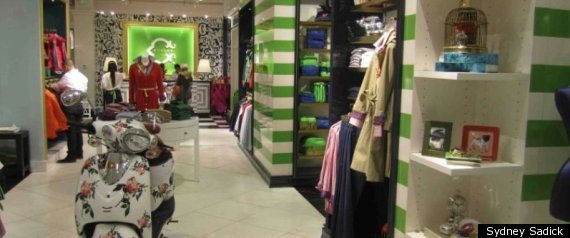 Tory's ex, Chris Burch, is a successful venture capitalist (aka a man with lots of money to invest with the goal of making even more money). The story is that Chris built and tested this model in China, actually tore down the structure and relocated it to New York City's Soho. That's not all that's cool about the store. It is a huge 7,200 square feet, which by New York standards, is enormous. They even have touch screens in the fitting rooms to customize your lighting and music while trying on clothes.

The clothing at C. Wonder is extremely wearable, such as tweed jackets and classic button-downs. The accessories are all eye-turners like metallic belts, enamel bracelets and abstract print rain boots. Not too cutting edge, but still fresh designs and surprisingly affordable: great quality, outstanding design, and at attainable prices.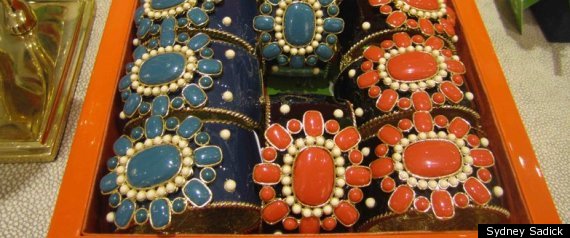 The majority of the color scheme is familiarly preppy in primary brights and lots of the expected lime green (even the carpet) and pink. But this is no Lilly Pulitzer (apologies to grandma who wore lots of Lilly) -- more like a very 2011/2012 version. However, there are those fun fabrics and prints such as cheetah and suede, which are more appealing to the trendsetters. The excellence continues to the fab home designs with adorable decorative items. Maybe we aren't ready to purchase home items for ourselves (keep future college dorms in mind), but with the holidays coming, think about great gifts for your mom, dad, aunt, uncle, and maybe even your BFF.

If successful, the goal is 20 more C. Wonder locations with Chris's enviable creativity and vision. But it doesn't stop here for him -- Chris is a powerhouse of ideas, and rumor has it that he has many more retail innovations on the drawing board. I'm sure we will witness much more from him in the near future.