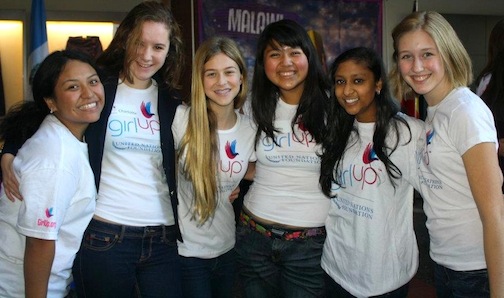 Annie Gersh (third from left) with some of her fellow Girl Up Teen Advisors at the "Unite for Girls Tour" in San Francisco. Photo courtesy of Annie Gersh.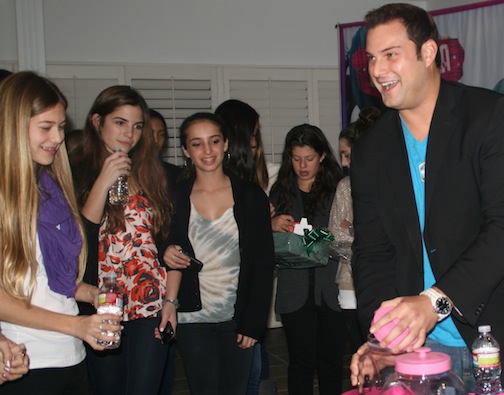 "Glee" cast member Max Adler teamed up with Annie as the celebrity host of Annie's first Girl Up fundraiser. That night Annie raised over $800 for the Girl Up campaign.
"Men don't reinvest in their families as much as women do. In these countries that are so impoverished, women are a huge part of the solution because if women are educated and can get good jobs, they'll reinvest in their families."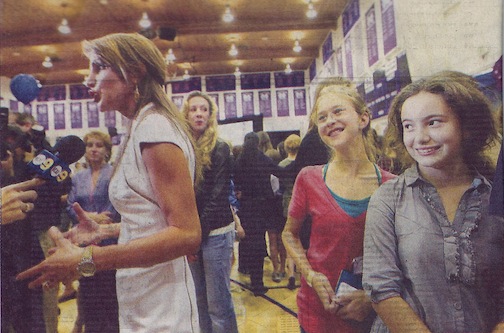 Annie was captured in this photo admiring Queen Rania at the Girl Up "Unite for Girls Tour" at the Marlborough School in Los Angeles. This photo was then published in the Los Angeles Times. Photo credit: Christina House.
"To know that as a young girl I can be making a change means so much to me. It fuels me to want to continue to do more, to keep doing things in my community, and to tell more people about Girl Up."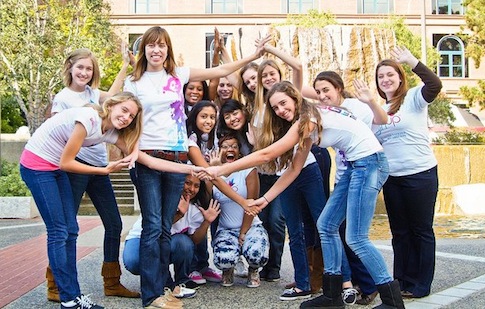 "It makes me really excited to know that I'm part of this huge women's rights grassroots movement with not just people in my own country, but people all over the world," says Annie. Photo courtesy of Annie Gersh.
SUBSCRIBE AND FOLLOW
Get top stories and blog posts emailed to me each day. Newsletters may offer personalized content or advertisements.
Learn more