I've always found street art fascinating. It's so magical how a talented and select few spend their nights making our city streets an ever-changing landscape.

Art in the Streets is the first major US museum exhibition of the history of graffiti and street art, and no one better to put it all together than Jeffrey Deitch, who has closely watched the evolution for the last 20 years.
Whenever I make plans to go to MOCA, I make it a point to spend some time in Little Tokyo. It's so much fun perusing through all of the interesting shops as well as grabbing a delicious bento box, preferably featuring eel.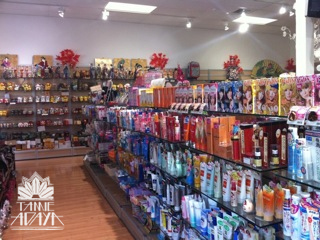 Art in the Streets showcased installations from 50 of the best and most dynamic street-artists.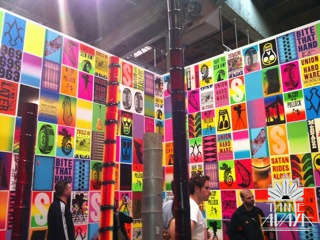 Keith Haring is one of my favorite street artists. He graduated from the School of Visual Arts and was inspired by New York City street art. You can tell there is a sense of intellectualism and art history in his work. He is most famous for his canonical chalk drawings on New York's subway platforms, but MOCA showed a Buick, Haring style.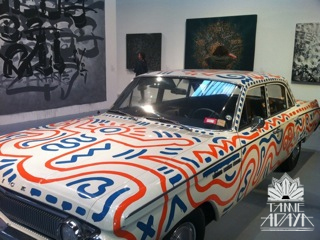 Shepard Fairey was born in South Carolina, graduated from RISD with a BFA, started off with revolutionary-esque "propaganda" posters and stickers, and went on to monetize his artwork in the fashionably worn clothing label OBEY. Most are familiar with his groundbreaking campaign poster for President Obama, "CHANGE." MOCA showed his print of Steve Jones, member of the seminal Sex Pistols and host of the radio show Jonesy's Juke Box.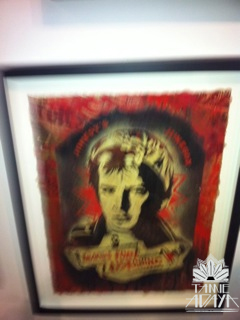 Banksy is an amazing politically driven street artist from Bristol, UK. He blurs the line of fine art and street art with his illusionist stencils and paste-ups. He recently released a documentary, Exit Through The Gift Shop. asking the timeless question, "What is art?" He has had tremendous success in the contemporary art world, while maintaining ties to his guerrilla-inspired "bombs."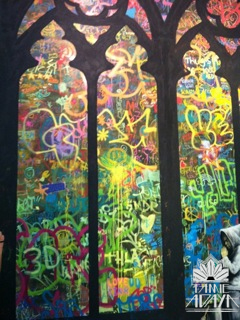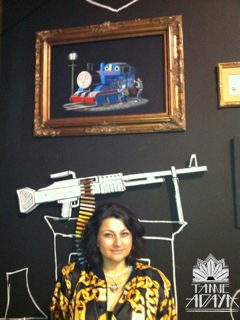 A group of artists I was unfamiliar with, but was delighted to have seen, is Os Gemeos. These two identical twin brothers from Sao Paulo, Brazil started their journey through graffiti art in 1987 and progressively became the flagship for Brazilian street art. They were two of the few artists that were legally invited to canvas Brazil's prided subway systems and trains with their yellow-skinned characters, which they both literally dreamt up.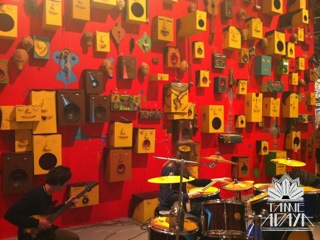 Art in the Streets highlighted one important principle of art for me: social equality. Street art parallels my love for sunsets and architecture; everyone is afforded a ticket to watch. The egalitarianism of street art is what draws me in. The city is a street artist's canvas, and inherent within the art form is a unification of the audience. Everyone is allowed to view street art, not just the select fortunate few who frequent galleries and museums.
After I left MOCA, I made it a point to take city streets back to Santa Monica and live the landscape of art that I had just seen. Starting with the Coca-Cola factory, hopping on Sunset, and taking it all the way west.

FOLLOW HUFFPOST