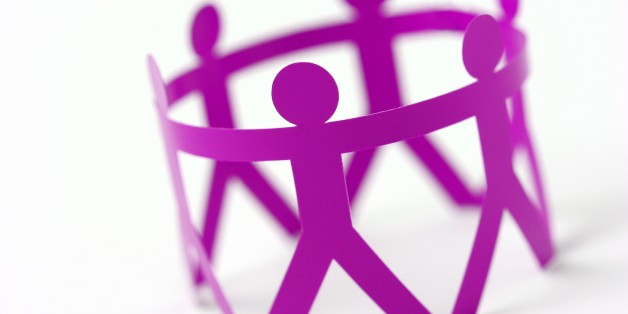 April 25 is World Malaria Day and I'll be speaking on a panel about the power of grassroots supporters in spreading the buzz about the UN Foundation's Nothing But Nets Campaign. A week or so later, I'll be keynoting the Bay Area Leadership Summit of another UN Foundation initiative, the Girl Up Campaign, which is being organized and hosted by a group of Stanford students with a passion to empower adolescent girls around the world. My message will be simple: people are everything.
One can certainly say that throughout history it's been individuals who have turned the tide against evil and entropy. What's changed in this age of social media is the extent to which -- and the speed with which -- warriors for good can be assembled. Gandhi's Salt March was a literal march to the sea, in which growing numbers of Indians fed up with British rule began to join step with him physically, as well as politically. Nowadays, the march of social action can happen digitally across the globe in the blink of an eye.
Though multiple generations are online, it's definitely the youth who are in the driver seat. When Nothing But Nets supporter, Golden State Warrior Steph Curry, broke the record for most 3-pointers in a season recently, his pledge to give 3 bednets per 3-pointer also made history by triggering twitter feeds to light up with the news. It was his younger admirers who organically fanned that mighty spark into a brushfire for malaria eradication. The young women who fuel Girl Up are another illustration of how philanthroteens are building movements and driving them forward using online and offline tools in dynamic new ways.
However, what's been missing in the midst of this youth-fueled activism has been a way to capture and celebrate the full story of any one individual's engagement in the world of causes. Conversely, companies and non-profits themselves also haven't had a clean, simple and compelling mechanism to capture good works other than in ad hoc posts or story features, both of which are fleeting by their very nature. So it strikes me as smart that LinkedIn is beginning to build that bridge to a more multi-dimensional and lasting representation of the social action side of individuals and organizations. It looks as though the Linked In Volunteer Experiences & Causes section is already taking off amongst Millenials. No surprise there, as social consciousness and engagement is such a vital component of their personal identities. Well, now it's becoming an essential component of their professional identities and that is truly a breakthrough idea.
Just by adding the Volunteer & Causes section, one's profile begins to tell a deeper story. Recruiters get a better sense of what prospective employees care about and how they are exercising leadership in the community. Companies and their employees can more readily illustrate where they are volunteering time and resources, and charities can gain a potential presence across millions of profiles.
It's a luxury that we no longer need expensive billboards and TV ads to get the attention of the masses. We can put our hands up digitally to say "this cause matters to me and I've taken action." It proves that all people -- especially the young ones -- are not only looking for ways to raise their hands higher, but that others (like me) are watching and getting inspired to do the same.
SUBSCRIBE TO & FOLLOW MUST READS
The internet's best stories, and interviews with the people who tell them. Learn more